Top 8 Bootable USB tools to Create Bootable Media
Any windows operating system needs a bootable USB device, and for that, we need system tools or software to support that process. Earlier, CD'S and DVDs were used for this purpose, but thanks to these drives, our work is less time-consuming and much more manageable.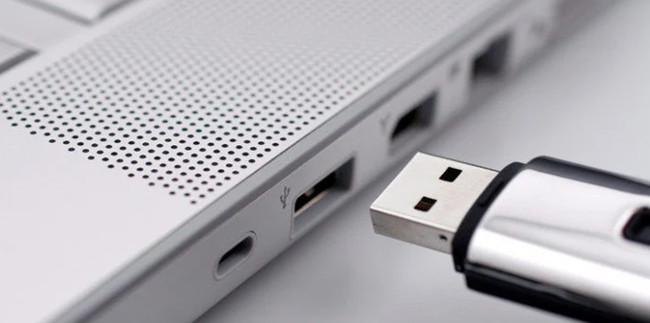 These drives are very comfortable to use and also can be reused. Many such software/bootable tools are available online, but finding the best bootable USB tools can be time-consuming.
Therefore, to lift the weight off your shoulders, we have picked the top-best bootable USB tools. In the end, we have also mentioned our recommendations, so you can choose the one that fits your needs quickly.
Best Bootable USB tools 2021
1. Etcher
Etcherpc is one of the latest bootable usb creators that has been launched. The primary motive is to max out all the complicated steps that are included in the process. Anyone with little to no experience can use Etcher easily.
Key features:
The process of converting a USB flash drive or SD card into a bootable drive is just a few steps.
It works on all devices; Windows, Linux-based OS, and even macOS.
It is available as a Pro variant that targets industries that flash 100+ drives continuously.
Etcher plans to support the use of a USB flash drive as a hard drive.
2. Rufus
Rufus is, without any doubt, the fastest and best software for the bootable device. It is straightforward to use and also completely free with a friendly user interface. If you are wondering which Bootable USB you should pick, Rufus is the ideal recommendation by us.
Key Features
The best feature is that you don't need any installation for Rufus. It offers a portable version that works without installation.
Supports almost all file systems that include FAT, FAT32, NTFS, UDF, and ExFAT.
It works as a bootable drive for all versions of windows and Linux distributions.
Rufus has various features to detect bad sectors in the drive before writing files to a USB.
3. YUMI
YUMI stands for Your Universal Multiboot Installer, which is one of the best bootable tools used. It is effortless to use, free, and an open-source bootable USB tool for Windows 10. The user interface is immaculate.
Key Features:
It is not only used to create bootable USB media but also used to flash BIOS.
YUMI has a very quick installation timeout. Along with many options to download ISO files online.
Supports NTFS and FAT32 file systems and also Supports both 32-bit and 64-bit operating systems.
YUMI comes with an extensive collection of the pre-defined OS, Anti-virus, and other diagnostic tools with an option to download ISO files online.
4. UNetbootin
UNetbootin is a USB bootable tool with a collection of pre-defined distributions and system utilities similar to the Universal USB Installer. But it has a smaller size collection and is much smaller compared to UUI. It is entirely free and straightforward for users who don't want any complicated steps.
Key Features:
Available for Windows, Mac OS X, and Linux but with a separate file for each OS.
UNetbootin is specially designed for Ubuntu, Fedora, and other Linux distributions for creating bootable Live USB drives.
It has a unique option to create a bootable fixed hard disk and removable USB disk.
This software also doesn't need installation for the process.
5. RmprepUSB
RmprepUSB is a very customizable and rich in features bootable tool for almost all the systems. Though it needs an installation step up before running the process, it doesn't consume much of your time and installs quickly.
Key Features:
RmprepUSB has a feature to check when we want to verify if the bootable USB has been created correctly.
Enables installation of various bootloaders such as syslinux, grub4dos, WEE, bootmbr, and more.
It supports four file systems that include FAT16, FAT32, NTFS, and exFAT.
Comes with a pack of other bootloaders, which helps you to skip all the manual work.
6. EaseUs
EaseUs is one of the easiest and handy software for bootable USB media. It has many features that are missing in other such bootable tools.
Key Features:
The software all-rounder integrating all the ISO images and bootable USB.
Covers you up even in times of accidental failure or crash that might cause a complete shutdown.
It has a very portable and easy-to-use interface.
The installation of EaseUs software is straightforward and quick, saving a lot of your time.
7. Universal USB installer
Universal USB installer is an all-rounder installation for bootable media as it lets you create any bootable USB media, whether it is Linux or Windows.
Key Features:
Universal USB installer has persistent storage, which lets you create bootable USB devices along with it.
Comes with an option to create Antivirus rescue disks.
It has regular updates which give you the best results possible.
Supports FAT32 and NTFS file systems. Along with source files that include ISO ZIP or DD types.
8. Xboot
Xboot is yet another bootable USB tool that is entirely free with a user-friendly interface. This software also doesn't require any installation and is a very lightweight application.
Key features:
Provides a feature to drag and drop for uploading ISO files.
Xboot lets you combine files to combine windows ISO, antivirus rescue CDs, and more on just one ISO file.
The flash drives open up the XBoot interface, where you can directly pick the files you need to boot.
It also provides an option to edit the bootloader.
FAQ'S
1. Which are the best bootable USB tools?
All the above-listed software are some of the best bootable USB tools for you. One is better than the other one, having many unique features.
2. Is Etcher better than Rufus?
Etcher has its unique features, and so does Rufus. They both are equally outstanding and helpful. If you are new to this, Etcher will be the right choice.
FINAL THOUGHTS
The usage of such bootable USB tools has made our work much easier and faster. All these above-listed software will help you with your work comfortably.
If you are still wondering which one should you pick from the listed above bootable USB tools, we recommend going with Etcher or Rufus. Both the tools are one of the top-recommended tools with unique capabilities.
In the end, we suggest picking the tool that fits your needs.
We hope our article helped you pick the best bootable USB tool. Over to you, which tool are you choosing from the list? Let us know in the comments section below.
More Articles:
Fix USB Devices Not Working on Windows 10
Media Creation Tool Windows 10: What is & How to?
Tags :
usb issues