Media Creation Tool Windows 10: What is & How to?
Along with the birth of Windows 7, 8 and later Windows 10, Microsoft has also offered a professional and fast tool – Media Creation Tool for you.
With the Windows 10 upgrade or install tool, you can not only install Windows 10 but also download the ISO files without using the product key. To tap the potential of this media creation tool, learn more about it.
Contents:
What is the Media Creation Tool for Windows 10?
Released by Microsoft, the media creation tool is used to create an installation media or to upgrade to Windows 10 Home, Pro, etc.
Instantly you downloaded this tool on your PC, you can see on the interface that the DVDs or USB options are available for you to install this media creation tool for Windows 10.
How to Download the Media Creation Tool on Windows 10?
Cannot wait to get this media creation tool for Windows 10?
You can download it from Microsoft official site and if you would like to know information about this tool, you can refer to the details below this downloading image.
Then activate it on your computer. It will need to get a few things ready before you use this media creation tool.
After that, it is at your disposal to use this Windows 10 installation tool. Try to create bootable USB device or download ISO files.
How to Use Media Creation Tool on Windows 10?
As long as you run the media creation tool on your computer, there are many things you can do, for example, clean install Windows 10, download or burn all ISO files to your DVD drive, etc.
Now begin to make use of this tool in no time.
First off, double-click the Media Creation to run it on your PC.
1. Accept the Application notices and license terms.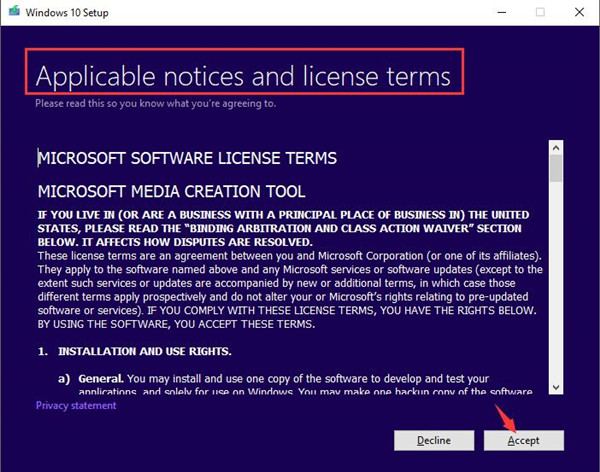 2. Two options are open to you. Select one and click Next to go on.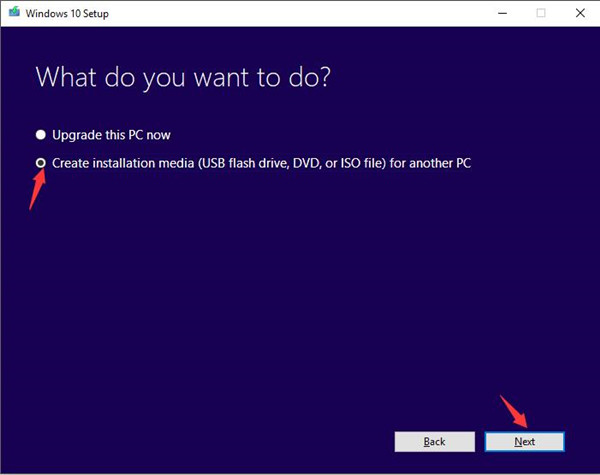 Option 1: Upgrade this PC
For this part, you are able to upgrade this PC to Windows 10 Home, Pro or Education for 32-bit or 64-bit.
Option 2: Create installation media for another PC
It is to make bootable USB device or DVDs ISO files on Windows 10. If you would like to install or recover your system, this step is necessary for you.
Then concerning your need, either to upgrade Windows 10 or to create a bootable USB flash drive or burn the ISO files to DVDs, follow the steps on the Windows setup.
In short, you can master what is and how to download the Media Creation tool for Windows 10 in this post. Try your best to learn how to use it to download ISO files and make bootable USB flash drive for Windows 10.
More Articles:
Culauncher.exe: What it is, is it safe and How to Remove it
What is Adobe GC Invoker Utility and Should I Disable it at Startup
What is Digital TV Tuner Device Registration Application and Should I Remove it
Tags :
microsoft