How to Improve Computer Performance in Windows 10
Windows 10 is the succession of operating systems developed by Microsoft, released as part of Windows NT large family of operating systems. Windows 10 is the most popular operating system worldwide. As of Nov 2020 data, it is estimated that 77% of Windows PCs are running Windows 10.
Windows 10 comes with useful built-in features and updates that demand more system resources. As a result, at some point in time, your computer's performance will slow down. Many factors are responsible for the slow down.
Factors contributing to slow performance:
1. Hardware failure: Blue screen of death (BSOD) error often happens on your Windows 10 computer. The message appears on the screen, which says, "Your pc ran into some problem and needs to restart" and includes stop code NMI hardware failure.
2. Hard drive corrupted: Hard drive corruption might arise due to mechanical component issues, software errors, or even electrical events. Serious data corruption is likely to be larger than the smaller files since larger files take more physical space on a hard drive.
3. Software failure
4. Problems with Antivirus software
5. Software out of date: Out of date Windows version can be one of the main contributing factors of slow performance. When a PC is running a version of Windows, which is about to expire or has reached the stage of maturity, you must take action because, without ongoing security fixes, your PC will be vulnerable to viruses and malware.
6. Too many background programs: The Computer is often slowed down due to many programs taking up processing power and reducing its performance. Some programs will continue in the background even after you have closed them and will automatically restart when you boot up the PC.
7. Virus: Virus activity swamp down PC processes. Malware or virus has the potential to consume a substantial amount of your computer's memory, leaving limited resources for other legitimate programs to use. It further leads to extremely stagnant performance of vital programs.
8. Less Hard drive space: Computers do tend to slow down as the hard drive shoots up. However, hard drives do need empty space for virtual memory. When your RAM becomes full, it creates a file on your hard drive for the overflow task. If you do not have space available for this, the computer may slow down drastically.
Best ways to optimize Windows 10 performance: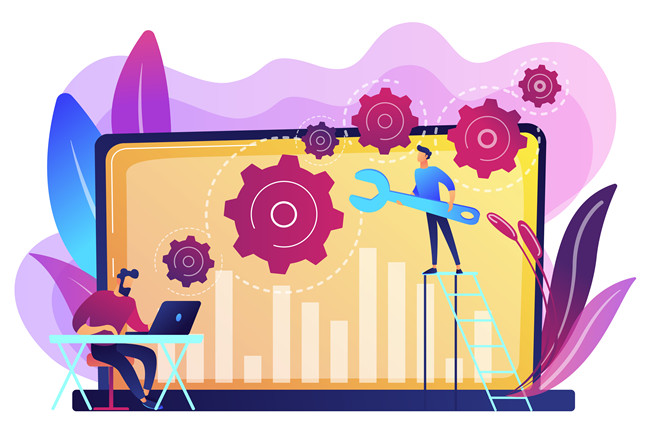 Is your computer slow? Here are few tips to improve the performance of your Windows 10 PC.
1. Disable background apps: To increase Windows 10 performance, you need to disable the apps that you don't want to work in the background.
2. Uninstall non-essential apps: There are some pre-installed apps on the PC when we purchase it. Out of these, some are of no use. These non-essential apps can be uninstalled to shoot up space.
3. Check computer for malware: Viruses, malware, spyware slow down the speed of PC, turning a device unusable. If you suspect your device is infected, you should run a full virus scan.
4. Disable Visual system effects: Windows 10 includes many visual effects from shadows to more sophisticated visuals, which requires additional system resources, which slows down the machine's speed with old hardware.
5. Run Disk Cleanup: Windows includes a built-in disk cluttering tool: Disk cleanup. It scans the system with unnecessary large files and helps clean up those unwanted files that affect the computer's pace.
Use of PC Optimization Software:
PC optimization software improves your system by optimizing it. It performs multiple tasks, which include:
Clearing the cache for various programs.
Eliminating corrupted registry files.
Locating and removing the temporary files.
Limit the processes from using RAM in the background.
Advanced SystemCare
Advanced SystemCare from IObit is one of the best optimizers for Windows PCs. Both the free and PRO versions of the software are available to users. Advanced SystemCare helps to clean, optimize, speed up, and secure your PC.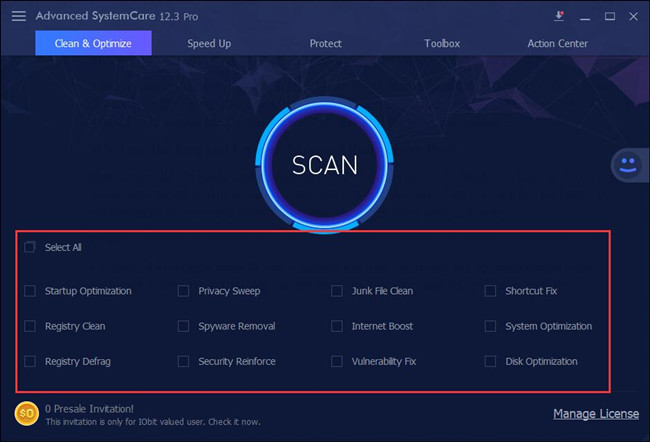 It scans your system using the latest AI technology. The features include Startup Optimizer, Internet Booster, Registry Cleaner, Smart RAM, Software Health, Hardware Health, Face ID, Browser Protection, to name a few.
Features:
It protects browsers and emails, securing the system from viruses, and speed up PC and startups.
The essential software will be updated in real-time.
It provides an uninstaller that can completely erase unwanted software.
Driver updating will be safe with Advanced SystemCare as there will be a secure HTTP connection that keeps the backup of previous drives.
IObit Advanced SystemCare will keep your Windows PC away from viruses and junk files. Its uninstaller will remove all leftovers to clean up the PC.
IObit provides various programs to improve your Windows system's performance and security. Apart from Advanced SystemCare, IObit's range of popular products include Driver Booster, Malware Fighter, Program Uninstaller, Software Updater, and much more. Also, you can save up to 80% discount using IObit Coupon Codes.
Conclusion:
Microsoft set the target initially to have Windows 10 installed on over a billion devices within three years of its release, but this target was achieved in March 2020. By January 2018, Windows 10 became the most popular version of Windows worldwide.
Many users have experienced performance issues with Windows 10, but you can make your Windows 10 run faster with few simple tweaks and using an efficient PC optimizer. Considerable efforts need to be made to improve the performance and experience of Windows 10.
More Articles:
13 Ways to Fix PC Freezes/Slow on Windows 10
How to Find Computer Specs on Windows 10, 8, 7