Win32WebViewHost: What it is and How to Remove it?
Overview:
Is your camera or headphone not working? Have you ever noticed there is a Win32WebViewHost on your PC after Windows 10/11 update? Many of you are concerned about the Win32WebViewHost Windows 10.
You may be encountering Webcam not working due to Win32WebViewHost right after you installed the latest Windows update for your computer. Or you may simply wish to know what Win32 Web View Host is, it is available to ask this post for help.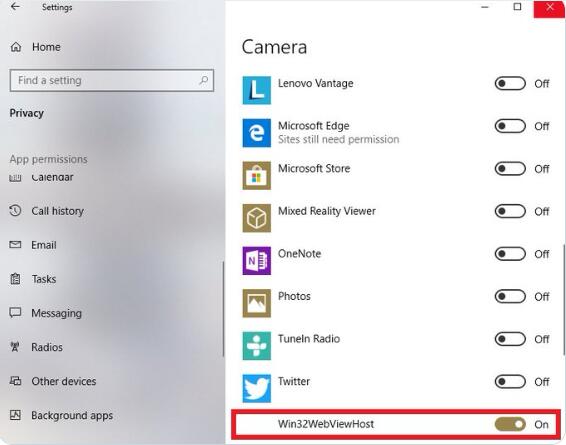 What is Win32WebViewHost? What Does Win32WebViewHost Do on Windows 10/11?
Simply put, win32webviewhost is a new feature added to Windows 10 after Windows 10 2018 April update. And it can be considered as a tool for developers to gain access to the web from a certain app.
To be specific, when a Win32 app (traditional Windows application) uses a new web view, its entry will pop up in different locations or interfaces on the Windows system, such as Notification, Action Center, and Settings.
Particularly, in Windows 10 systems after Windows 10 April update, win32webviewhost is renamed as "Desktop App Web Viewer", so you have a clearer understanding of what this item does for your PC.
That is to say, some desktop applications may need win32webviewhost to display the content of the apps with win32webviewhost permissions on the computer in a full viewer.
Should I Remove Win32WebViewHost?
As mentioned, some of Windows 10 desktop apps may require Win32 Web View Host to run the app in a desktop web viewer, like that in notifications. Therefore, if there are Win32, namely, traditional Windows applications, it is necessary to keep the win32webviewhost on your PC for a better browsing experience.
However, once there is any application error caused by the win32webviewhost, you may as well get rid of it. For instance, Webcam has stopped working after Windows 10 2018 April update or Windows 10 does not recognize the Headphone or Microphone.
How to Remove Win32WebViewHost?
If you are convinced that there is no need to keep this tool on Windows 10, you can just get rid of it in the task manager. But you may be unable to view apps in this desktop web viewer in this way. Hence, make sure before starting to uninstall it.
1. Search Task Manager in the search box and then hit Enter to access this manager.
2. Under the Processes tab, locate and right click w3in32webviewhost to End task.
After that, you can go further to completely uninstall Win32WebViewHost from Windows 10.
3. Open Control Panel in the search box.
4. In Control Panel, find out Programs > Uninstall a program.
5. Scroll down to find out and right click Win32WebViewHost to Uninstall it.
6. Reboot your computer to take effect. In this case, there will no more win32webviewhost or Desktop Web Viewer on Windows 10. Therefore, for some of you, you can see that issues caused by this tool will also be removed.
How to Fix Win32WebViewHost Errors?
Here are some common Windows 10 app errors resulting from win32webview host:
1. Webcam or camera not working on Windows 10 after Windows 10 1803/1809/1903 update;
2. Office app unable to show Web add-in task pane;
3. Windows 10 not recognizing the headphone or microphone.
Of course, there may be many other Windows desktop app issues due to win32webviewhost, you may learn to fix them concerning the following example: how to fix Webcam not working after Windows 10 2018 April update.
Before you get down to fixing this camera not working error, you need to bear in mind that if only your Webcam stops working right after the 2018 April Windows 10 update will you associate the error so closely with this developer tool. If so, it means that the camera has not granted access to win32webviewhost for now. So you are supposed to allow access for this tool to run Webcam as you wish.
1. Go to Start > Settings > Privacy.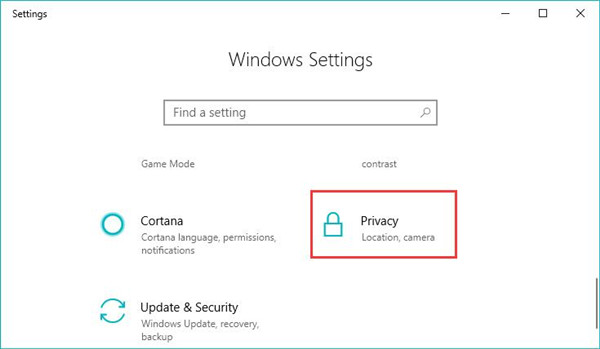 2. In Privacy Settings, on the left pane, locate Camera, and then on the right side, switch on Allow apps to access your camera.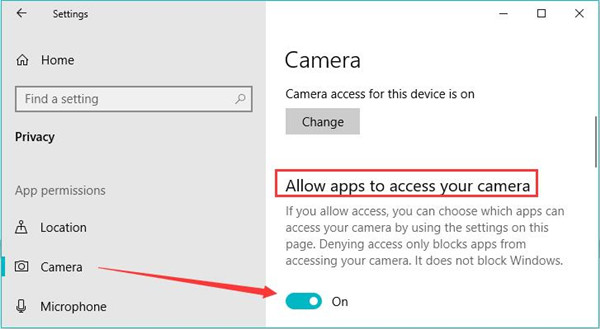 3. Then below that option "Allow apps to access your camera", turn on Win32WebViewHost.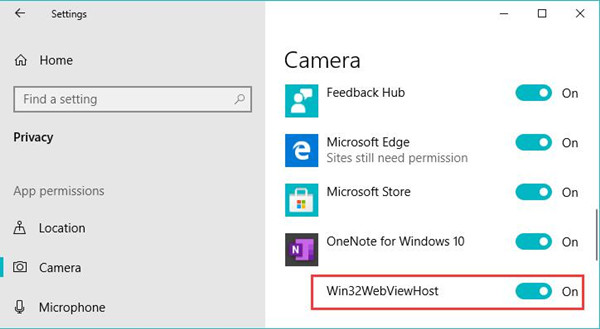 In this way, a win32 web view host can access your camera and Webcam, you can check whether the camera not responding has been resolved.
Similarly, if you hit upon headphones or microphone is not responding or recognized, you can also follow the same steps to allow win32webviewhost to access the microphone to see if that works to solve Windows 10 Windows-based app issues.
Anyway, it is hoped that this tutorial will be useful for you to learn what web32webviewhost does on Windows 10, whether and how you can uninstall this tool, and how to fix desktop app errors caused by it.
More Articles:
What is Win32:Bogent and How to Remove it?
Fixed: Skype Camera Not Working on Windows 11/10
Fixed: Top 10 Problems with Windows 10 October 2018 Update (1809)