Solved: Werfault.exe Application Error Windows 10/11
It may come to you that a Task Manager process named WerFault.exe eating up almost 100% CPU usage on Windows 10. Or just like the error message above, the werfault.exe application error occurs to you unwittingly.
Sensing the presence of this problem, you can find you can do nothing at the first sight as you have no idea what this werfault.exe is used to do on Windows 10.
Under this circumstance, it is wise for you to refer to the contents below to learn more about the wermgr or werfault.exe. And then get ready to fix the wermgr.exe error Windows 10.
What is WerFault.exe?
Being an essential component of Windows Error Responding Manager, the werfault.exe is mainly designed to collect errors or bugs in Windows systems and then send them to Microsoft. WerFault.exe and WerMgr.exe are closely related. Or you can see the wermgr is short for Windows Error Responding Manager.
It is said that the wermgr.exe is Windows system built-in file, but it can also lead to bandwidth error when the internet connection is active on Windows 10.
Is WerFault.exe Virus?
In normal cases, the wermgr.exe is located in C:\WINDOWS\System32 on Windows 10.
But if the wermgr.exe is infected or attacked by certain problematic software installed on your PC, you can notice that the werfault exe places elsewhere.
In this situation, you need to make some measures to remove this werfault.exe the instruction at the referenced memory, for example, disabling WerFault.exe process.
How to Fix WerFault.exe Application Error Windows 10?
There are some ways you can try in order to deal with the werfault Windows 10 error, for instance, updating Windows 10 system.
Solutions:
3: Disable WerFault.exe Process
Solution 1: Check Windows 10 Update
In the first place, you would better decide to make sure you have updated Windows 10 and installed the latest features of the operating system.
That may be helpful for you to solve the wermgr.exe error Windows 10.
1. Go to find Start > Settings > Update & Security.
2. Under Windows Update, hit Check for Updates.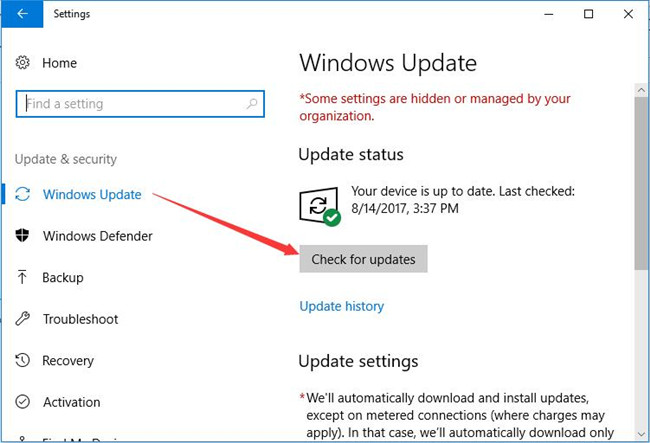 3. You can see Windows 10 is updating itself.
Now after you have updated Windows 10 to the newest version, you can open the Task Manager and check if the werfault.exe is stilling using much CPU on your PC.
Solution 2: Run System File Checker
On the basis that this wermgr.exe is an executable file on your PC, you may as well run SFC (System File Checker) to correct the corrupted files on Windows 10.
It is likely that the werfault.exe application errors can be caused by file corruption.
1. Input Command Prompt in the search box and then right click it to Run as administrator.
2. In Command Prompt, enter sfc/scannow and then stroke Enter to run SFC.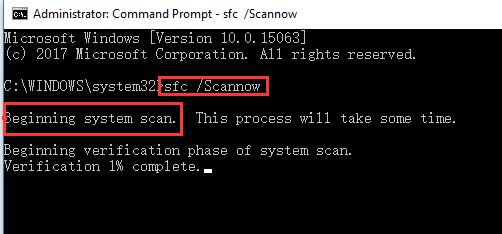 Then the SFC begins to scan for the system file corruption on Windows 10.
Hence, the wermgr.exe high CPU will have disappeared.
Solution 3: Disable WerFault.exe Process
Unluckily, if the methods above are useless for you to get rid of the werfault keeps popping up on Windows 10.
Maybe you have to remove the wermgr.exe so as to resolve werfault.exe application error.
1. Press Windows + R to open the Run box and then type in services.msc in the box. Then click OK.
2. In Services window, scroll down to locate the Windows Error Responding Manager and then right click it to open its Properties.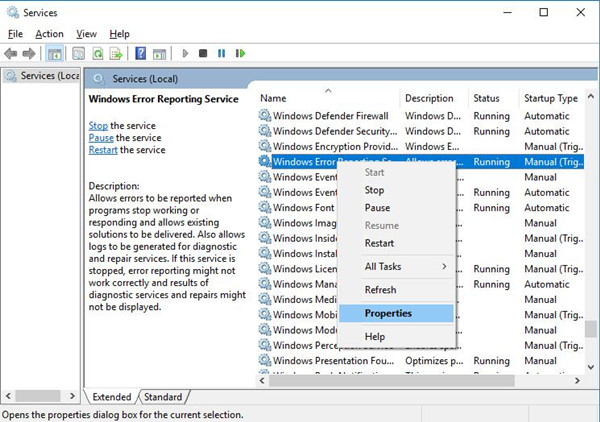 3. In Properties window, find out Startup type and then set it as Disabled.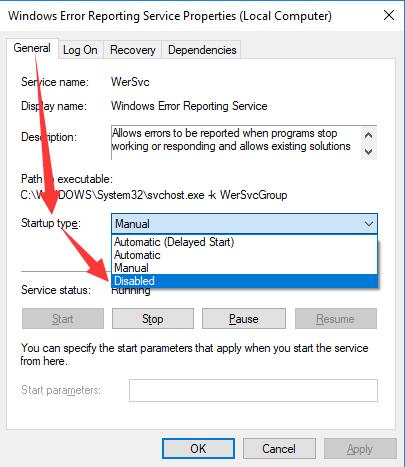 After that, click Apply and OK to save changes.
At this moment, the wermgr.exe is disabled on Windows 10. And try to open Task Manager and check the CPU usage condition of the werfault.exe.
To sum up, when it comes to the error code wermgr.exe or werfault.exe Windows 10 error, you can first attempt to use these ways above. If not, maybe you can manage to uninstall the third-party antivirus software from Windows in Programs and Features in Control Panel.
More Articles:
What is MRT.EXE and Should I Remove It?
What is OpenAL and How to Download OpenAL on Windows 10?