Fixed: X3daudio1_7.dll Is Missing on Windows 10/11
Contents:
X3daudio1_7.dll Missing Overview
In some games which require DirectX, such as Fallout 4, Skyrim, and PUBG, you can often get the error informing you that this application failed to start because x3daudio1_7.dll was not found, reinstalling the application to fix this problem.
It is suggestible for you to try to restart your PC to see if this DLL file issue can be fixed easily. If not, you perhaps need to dive into this error in details, from what it is to how to solve the x3daudio1_7 was missing from Windows 10/11. In a large sense, you may be in the mind of downloading the x3daudio1_7.dll file online.
Let's move on to get more relevant information about x3daudio1_7.dll file.
What is x3daudio1_7.dll?
It is one of the DLL files. DLL is short for Dynamic Library Link. And every DLL file is designed to perform a specific task on Windows 10, like MSVCR110.dll and Xinput1_3.dll. The x3daudio1_7.dll is no exception.
To be more targeted, x3daudio1_7.dll file is closely related to DirectX. It means that you will need this file if you wish to run it on Windows 10/11.
Under this circumstance, for the users who run into the x3daudio1_7.dll file was not available on Windows 10, you can either try to get x3daudio1_7.dll downloaded or the install the DirectX package from Microsoft.
How to Fix X3daudio1_7.dll was Not Found on Windows 10/11?
Now it is up to you choose to download the new DirectX on your PC or download the x3daudio1_7.dll file simply online. And then, to free from the file corruption, you can take advantage of the System File Checker to scan for all the files on Windows 10, including x3daudio1_7.dll file.
Solutions:
Solution 1: Download X3daudio1_7.dll
Now that the program cannot start because X3daudio1_7.dll file is missing from your computer, the first thing you can do is to download this DLL file with a reliable and professional tool. DLL-Files Client can be the most suitable and efficient helper for you to download X3Daudio1_7.dll file for Fallout 4 or any other programs.
1. Download DLL-Files on Windows 10 or Windows 11.
2. After quickly installing and running it, try to search dll file in the search box and then start to Search for DLL file.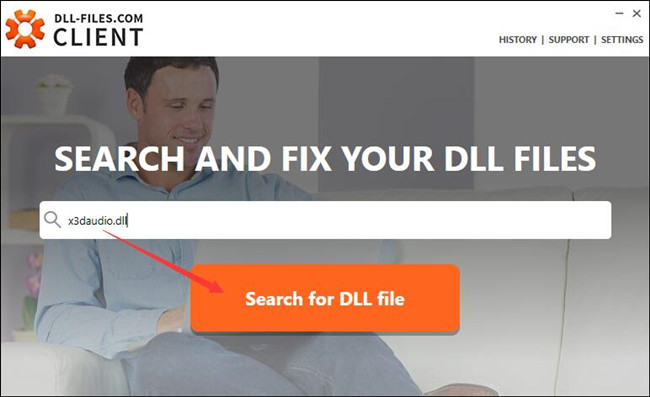 3. Then in the search result, locate X3daudio1_7.dll.

Here actually, many other X3daudio DLL file will pop up from the searching result, such as X3daudio1_0.dll, X3daudio1_1.dll, X3daudio1_2.dll, and X3daudio1_3.dll.
5. After that, find out the right dll compatible with your Windows 10 system edition and then Install it.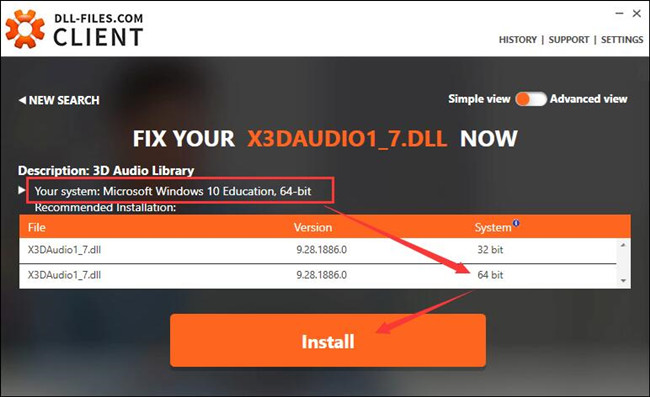 Here you can see this PC is on Windows 10 Education, 64-bit, so choose X3DAudio1_7.dll on Windows 10 64 bit.
Of course, you need to download X3DAudio1_7.dll according to your Windows system version, which can be detected automatically by DLL-FILES Client.
The time you installed this DLL file, it is natural that Windows 10 X3DAudio1_7.dll missing will be fixed. You can try to launch Fallout 4 to see if it can run as usual without being prompted with the error that the file X3daudio1_7.dll is missing from the computer.
Solution 2: Update DirectX Package on Windows 10/11
Since the x3daudio1_7.dll is one of the components of DirectX on Windows 10, if you feel like fixing this x3daudio1_7.dll file was not found, you would better decide to download a brand-new DirectX from Microsoft.
In this sense, the x3daudio1_7.dll will return to Windows 10 and help you run some games as normal.
1. Go to Microsoft official site to download DirectX package.
2. Then double click your Desktop to Create a new Folder, and Rename it as DirectX.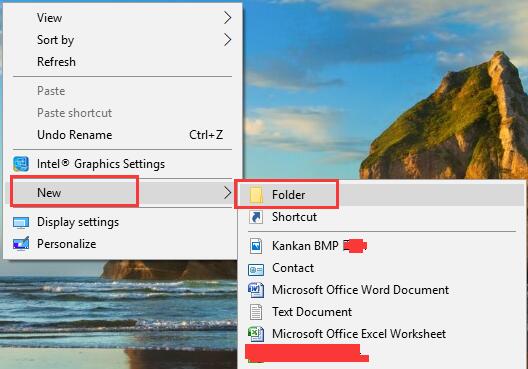 3. Open the DirectX package you have just got online.
Here you would be prompted to accept the license, hit Yes to approve of it.
4. Then in Please type the location where you want to place the extracted file, select Browser and then choose the DirectX folder you have just created.
In this step, you will have downloaded and installed the DirectX package along with the x3daudio1_7.dll file successfully on Windows 10. And the new DirectX will replace all the files in it, which includes x3daudio1_7.dll file. So if this DLL file is corrupted or damaged, a new one will be installed as well. There will be no more x3daudio1_7.dll wasn't found error.
Try to start your game to check whether you are able to open and run it as usual.
Solution 3: Copy X3daudio1_7 File from another PC
If downloading X3daudio1_7.dll for Windows 10 can't help fix DLL file missing error, perhaps you can manage to copy this file from another computer running well and then paste it to your computer encountering X3daudio1_7.dll not found.
In this process, a USB flash drive may be required. Or you can utilize any other ways to copy the X3daudio1_7.dll file.
1. On the PC with no X3DAudio1_7.dll missing error, open File Explorer and then navigate to C:\Windows\System32.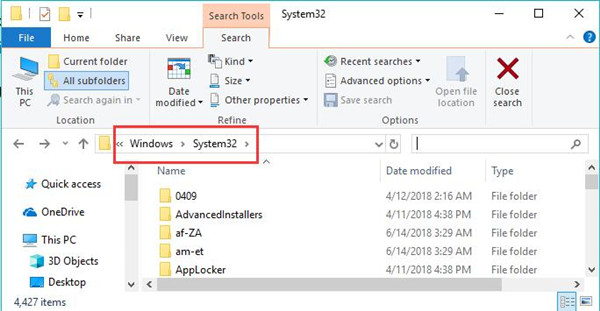 2. And then locate dll file and right click it to Copy this DLL file on Windows 10.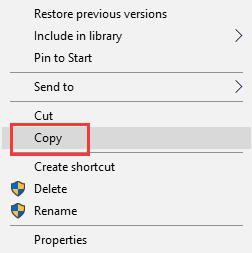 3. On your PC with X3DAudio1_7.dll unfound, go to File Explorer and then the folder C:\Windows\System32 as well.
4. Then right click to Paste the copied dll to System32 folder.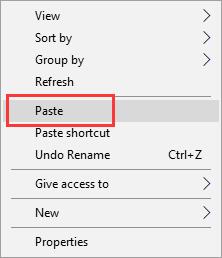 Start Fallout 4, Skyrim or any other programs meeting with X3DAudio1_7.dll missing on Windows 10. It is likely that your game can work perfectly.
Solution 4: Update the Graphics Driver for Windows 10/11
It is said that the x3daudio1_7.dll has something with the display driver on your PC.
Therefore, to deal with the DLL file error, you would better update the video card driver to make sure that it will not lead to any troubles related to the x3daudio1_7.dll.
Be determined to get the up-to-date graphics card driver, such as AMD, or Intel graphics card, in Device Manager. Or you can also turn to install the driver on your own from the internet.
1. Open Device Manager.
2. In Device Manager, find out Display adapters and then right click your graphics model to Update driver.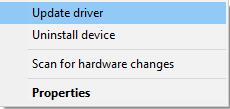 3. Then choose to Search automatically for updated driver software.
4. Windows 10 Device Manager will be searching online for the updated display driver for you.
As long as the graphics card driver is up-to-date and compatible with Windows 10, it is feasible for you to turn on the games again to see if you will still fail to do so due to the x3daudio1_7.dll was not found in Windows 10. But if it isn't, you may as well turn to Driver Booster to download and install the most compatible and up-to-date display driver.
Driver Booster is the best and professional driver updater, therefore, if you hit upon x3daudio1_7.dll not found on Windows 10, trying to update the graphics driver with this tool may also be a good choice.
After downloading Driver Booster, you can quickly install and run it on Windows 10. In the following part, Driver Booster will soon find the latest graphics driver for you if you clicked Scan and Update.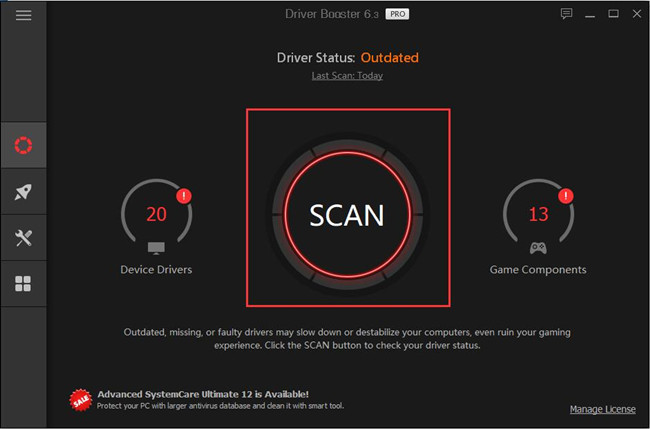 Now, this program failed to start because the x3daudio.dll is missing from Windows 10 won't come to your PC again.
Solution 5: Uninstall and Reinstall the Problematic Application
Or in some cases, you will only come across X3DAudio1_7.dll is missing on Windows 10 uniquely in some special applications, like Fallout 4, Skyrim, etc. On that occasion, it does make sense that the culprit lies in the software itself.
So you may as well determine to remove this application if the program can't start because X3DAudio1_7.dll is still missing from your computer, try reinstalling this application to fix this problem.
1. Open Control Panel.
2. In Control Panel, choose to View by Category and then find out Uninstall a program under Programs.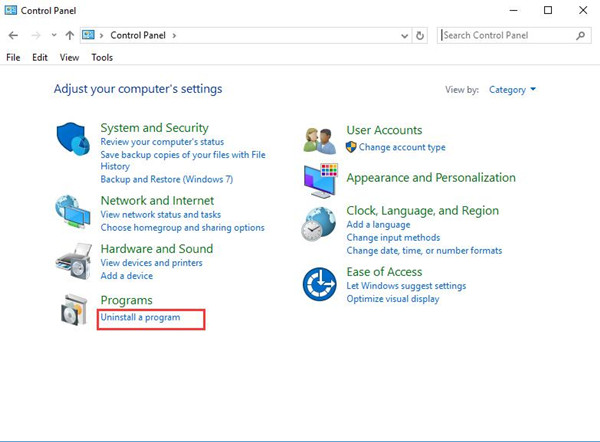 3. In the Programs and Features window, slide down to locate and then right-click the application to Uninstall it from Windows 10.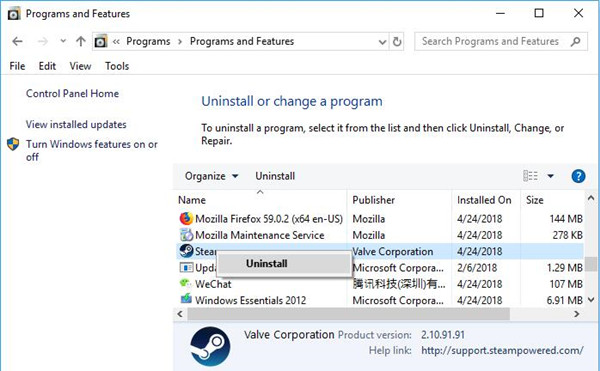 If required, reboot your PC.
Then you are supposed to reinstall Fallout 4 or other applications and launch them to check whether or not they can't find DLL file X3DAudio1_7.
Solution 6: Run System File Checker
In case there is any corruption in X3daudio1_7.dll file, you would better make full use of System File Checker to detect file condition on Windows 10.
1. Type in Command Prompt in the search box and then right click the best-matched result to Run as administrator.
2. In Command Prompt, input sfc/scannow and then press Enter to run SFC.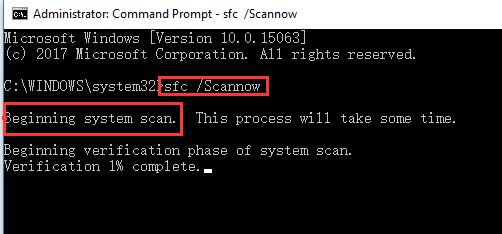 System File Checker will begin scanning for file and if there are any corrupted files, it will try to correct them. Hope it can be helpful when your X3daudio1_7.dll file was not found on Windows 10.
In a nutshell, DLL files are essential for some programs on Windows 10, so it is wise for you to get down to fixing it. As for x3daudio1_7.dll file unavailable, you can attempt to recover it by update DirectX or directly download x3daudio1_7.dll.
More Articles:
Fix VcRuntime140.dll Missing on Windows 10/11
Solved: MSVCP120.dll Missing or Not Found Windows 11, 10, and 7
Tags :
dll