Fix Dev Error 6065 On COD Warzone (2023 Update)
Are you encountering game crashes due to the error of "Dev Error 6065"? Gamers recently often run into an issue that "DirectX encountered an unrecoverable error" with a Dev error code 6065 or 5763 or any other codes. Call of Duty (COD) Modern Warfare Warzone does not work all of a sudden. Start to fix the Dev error 6065 on COD Warfare and Warzone.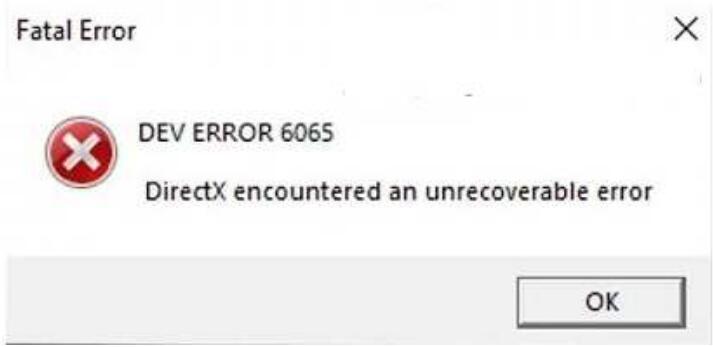 What is Dev Error 6065?
When the Windows system and the driver are outdated, this dev error code 6065 will come up. Due to the failed data transfer between the game and the system, Directx encountered an unrecoverable error.
Simply put, this COD dev error 6065 means that the game data can't be used to run the game because of the game and graphics card errors.
How Do I Fix Warzone Dev 6065?
The graphics driver, settings, and files should be handled properly to ensure they will not lead to Dev 6065 error code on Windows or Mac.
For instance, since many gamers complained that COD Warzone full-optimization will cause this game not to work, you might as well disable the full-optimization.
Solution:
Solution 1: Restart the PC
Try to reboot your PC immediately when you observe this fatal error in Call of Duty. Many users find a simple restart helpful to fix the Dev Errors like the error code 6065. If so, you can play the game as you wish.
Solution 2: Update the Graphics Driver
Compared with common programs, games usually require more resources like the CPU and RAM. Meanwhile, you need to ensure the display driver is updated and compatible with the system.
For video games like Call of Duty, the graphics card performance is crucial. To update the display driver quickly, Driver Booster is thus recommended to search for, download, and install device drivers automatically.
1. Download, install and run Driver Booster.
2. Click Scan.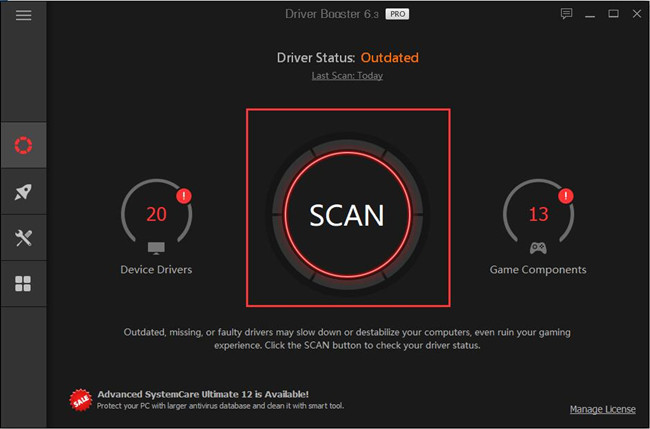 3. Under Display adapters, find out and Update the graphics driver.
Now that the error messages prompt you that DirectX encountered an unrecoverable error, you can also use this driver tool to update the DirectX for COD.
Wait for a while when Driver Booster finishes installing the latest driver version for your device. After that, you can launch the COD game to see whether the Dev fatal error 6065 persists.
Solution 3: Disable G-Sync
Gamers tend to enable the G-sync functionality during gameplay to synchronize display refresh rates to the GPU, thus eliminating screen tearing and minimizing display stutter and input lag. However, it may also cause game errors, with no exception for the DEV ERROR 6065. Hence, you can try to turn off this functionality temporarily.
1. Press Ctrl + Alt + Delete to open Task Manager and then right click COD to End task.
2. On the blank space of the Desktop, right click to open the NVIDIA Control Panel.
3. On the left pane, go to Display > Set up G-Sync.
4. On the right pane, uncheck the box of Enable G-Sync.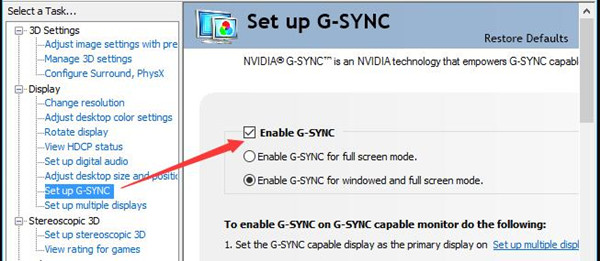 5. Click OK to save changes.
Without the conflicts from G-Sync, just try to run the game to check if the fatal error 6065 Dev error is resolved.
Solution 4: Disable the Full Optimization
Similarly, the full-optimization can be a good gaming feature to allow gamers to play high-quality video games on full screen, but it is likely to lead to DirectX unrecoverable error on Windows 10, 8, 7. So you can also try to disable this option.
1. Open the Blizzard Battle.net.
2. On the right side, select Call of Duty.
3. Then go to Options > Show in Explorer.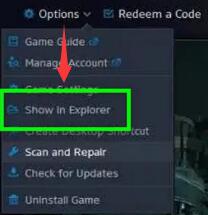 4. Locate the exe file of Call of Duty and then right click to access its Properties.
5. Under Compatibility, tick the box of Disable Full-Screen Optimization.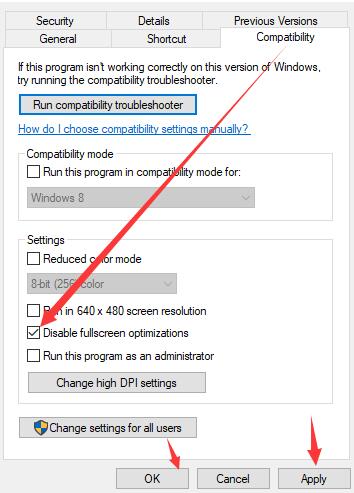 6. Click Apply and OK to save changes.
When the full screen is disabled, start COD and you will notice that Warzone Dev Error 6065 disappeared from Windows 10 or any other system.
Solution 5: Repair COD Files
In case that the COD Dev error 6065 is caused by the corrupted game files, you can just try to scan and then repair COD files within this game. It will work if your dev error 6066 is caused by the corrupted game files.
1. Open the Blizzard program, and then choose Call of Duty.
2. Click Options > Scan and Repair > Begin Scan.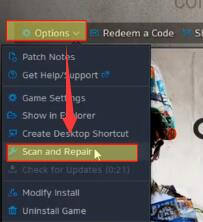 As you can see, COD files will be scanned. Once it finds that there are corrupted game files it will fix or download the files. After you start the game again, you can see that COD dev error 6065 or other error codes will have been removed like dev error 6178 modern warfare.
Solution 6: Modify Config.cfg File
Modern warfare fatal error may result from problematic config.cfg file. The configuration files (config files) are used to configure the parameters and initial settings for some computer programs. They are used for user applications, server processes, and operating system settings. When Call of Duty Dev Error 6065 comes to you, you can manage to edit the config-cfg file.
1. Exit the game.
2. Find out Documents > Call of Duty > Player.
3. Locate Config.cfg and right click it to open with Notepad.

4. Check the name of the graphics card.
5. Then save changes.
Solution 7: Delete COD Player Folders
Normally, different player configurations will be stored in folders players and players 2 in Call of Duty Modern Warfare. When these two sub-folders are misconfigured, chances are that COD Warfare fatal error 6065 will pop up.
1. Close the game and then open File Explorer.
2. In File Explorer, go to Documents\Call of Duty\players (players2). Here yours may be the variant of Call of Duty.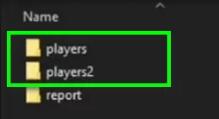 3. You need to check whether the two subfolders within Call of Duty are named Players and Players 2.
4. If not, right click the two subfolders to rename them as Players and Players 2. After that, run Call of Duty to see if it works without the DirectX error.
Solution 8: Reinstall the COD
Lastly, you may have to uninstall and then download a new Call of Duty game once you noticed that the Dev error 6065 appears after you tried the above solutions. A new game program will bring new program files, which will help.
1. Go to Control Panel.
2. Find out Programs > Uninstall a program.
3. In the Programs and Features window, locate and then right click the Call of Duty to Uninstall it.
4. Go to the Call of Duty official website to download and install the game.
With the newly downloaded game, there will be no more fatal error of error code 6065. Similarly, if needed, you can follow a similar way to solve Dev Error 6178, 6066, 6068, and 6086.
Summary:
This post introduces to you how to fix COD Modern Warfare Dev Error 6065 by resolving issues with the graphics driver, settings, game files, and the game itself. One of them may help you get out of this fatal DirectX unrecoverable error on Windows or Mac.