Download HP OfficeJet 4630 Printer Drivers on Windows 11, 10, 8 and 7
Users need to update HP OfficeJet 4630 printer drivers, for the following two reasons. On the one hand, after you upgraded the system to Windows 10 or updated Windows 10, there is also a need for you to download the latest printer driver package to ensure the HP 4630 driver is compatible with the operating system. That is one of the reasons why you need to update HP OfficeJet 5255 or HP OfficeJet Pro 6968 driver and Pro 7740 driver.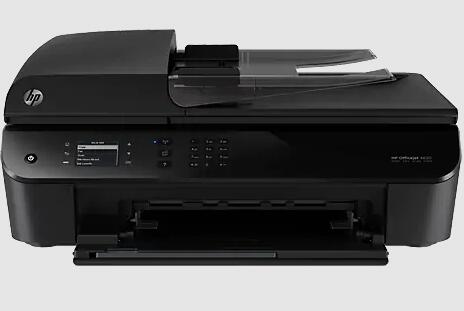 On the other hand, many of you may be facing different HP printer issues, like HP 4730 OfficeJet printer not printing, or not connecting to computer, or not scanning, in which fixing HP printers driver errors is a vital solution. Therefore, you need to update the HP 4630 driver on Windows 11, 10, 8, 7, or Mac.
How to Download and Update HP OfficeJet 4630 Driver?
This post will not only introduce methods to you to download drivers for HP OfficeJet 4630 printer but also ways to get the HP OfficeJet 4630 software. After installing a compatible printer driver on the system, you can enjoy better printing performance without seeing the printer problems like printer offline status.
Methods:
Method 1: Update HP 4630 OfficeJet Driver
If you are worried about the HP printer not working error on Window 7, 8, or 10, you would better adopt this method to get the updated HP 4630 driver automatically, which is time-saving and effective.
Driver Booster, here, is recommended to you to download the latest version of HP OfficeJet 4630 printer drivers. In some cases, this driver tool can also help you resolve the printer not printing error.
1. Download, install and run Driver Booster on Windows 11 or Windows 10.
2. Click the Scan button.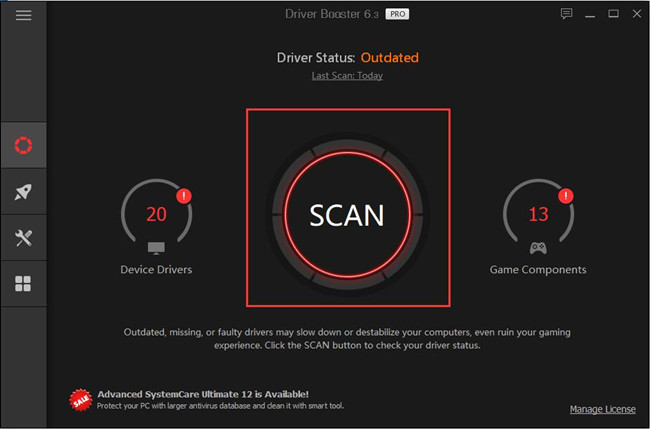 3. Under Print queues, Update the HP OfficeJet 4630 printer driver.
Wait until Driver Booster finds, downloads, and installs the driver for your 4630 printers.
If needed, you may as well use Driver Booster to Update all to install all the driver updates on Windows systems. You can reconnect the HP OfficeJet printer to the computer to see if the HP printer can print smoothly and if there are any printing problems.
Method 2: Download HP OfficeJet 4630 Driver Manually
It is available for you to download HP OfficeJet 4630 driver and software at the same time from the HP official website.
If you noticed the error of the HP OfficeJet 4630 driver unavailable on Mac or Windows, you would better turn to the HP website to download a new driver to fix the printer driver errors.
1. Go to HP's official website.
2. Select Printers from the list. If you need to download a driver for an HP laptop or Desktop, you can also find the driver you need here.
3. Enter OfficeJet 4630 in the model search box and then Submit.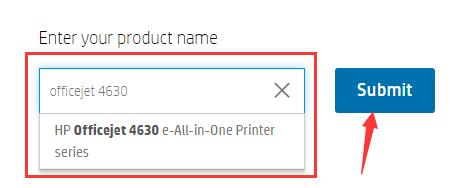 Here you can download drivers for HP OfficeJet 4630 e-All-in-One Printer series.
4. Choose an operating system. Here HP website automatically detects this computer is on Windows 10 64-bit. You can Choose a different OS like Windows 10 32-bit or Mac or iOS or Linux.
5. Find out the HP Office Jet 4630 printer driver and hit Download.

6. Install the downloaded driver on a Windows or Mac system.
You can also download HP OfficeJet printer software like HP Smart to help you install and set up the HP 4630 wireless printer. With the latest driver and software, you can better manage the HP printer.
Method 3: Update HP OfficeJet 4630 Printer Driver in Device Manager
Sometimes, you may see a yellow exclamation beside the HP 4630 Office Jet printer, and it shows you printer driver not available in Device Manager.
In this way, you might as well try to update the HP OfficeJet 4630 e all in one printer driver by Device Manager.
1. Open Device Manager.
2. Expand Print queues, and then right click HP OfficeJet 4630 printer to Update driver.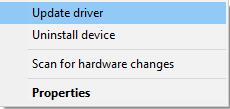 3. Choose the option – Search automatically for the updated driver software.
You can observe that Device Manager is searching for HP 4630 drivers offline and online. It will prompt you to follow the on-screen instructions to install the HP printer driver once it locates a compatible or updated one.
Easily, you can install the latest driver for your HP OfficeJet 4630 e-All-in-One printer. In so doing, there will not be HP 4630 not printing from the computer error anymore.
More Articles:
Konica Minolta Drivers on Windows 10, 8, 7 and Mac
Solved: Can't Delete Print Queue Windows 10
[Solved] Devices and Printers Won't Open or Load in Windows 10
Tags :
drivers
hp
printer