Have You Received 800-692-7753 Phone Call Scams?
Internet phone scams happen all the time, and there are many ways to get scammed. Many iPhone users have reported receiving a call from Apple Inc. with the phone number 800-692-7753.
Can I pick it up? Is it fraud? If you or a friend has encountered a similar situation, please read on.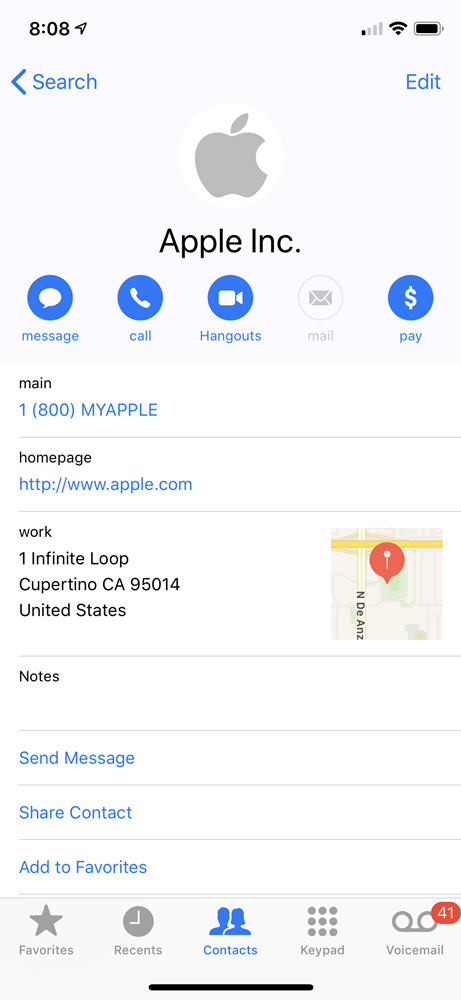 Is the call I received from 800-692-753 a scam?
Yes, it is absolutely 100% a scam call.
The best way to handle this is to simply hang up the call.
What you need to remember is that Apple Customer Service will not initiate a call to you using this number. Again, they will not initiate it. Unless you initiate the call and ask them to get back to you.
This is a phone call from fraudsters pretending to be Apple's customer service staff. After that, you may be asked to provide your personal information, bank card account, and other information.
Sometimes, in order to appear more authentic, they will provide another customer service phone number or other pretenses to make you less alert. When you realize that this is a scam, it may be too late.
Why and How are Scam Calls Displayed as Apple Information
Why are the fake phone's avatar, company information, and address displayed as Apple's? There are two reasons:
If you used the iPhone before 2011, Apple's contact information is added to your contact list by default.
Or you added Apple's contact information yourself, which is rare.
How did it happen?
When scammers call you by spoofing technology, your iPhone will display the pre-stored information on the phone, which is the phone number 800-692-7753 and its related information. But what you don't know is that the caller is a scammer, not an official Apple staff. This is the whole process.
Different Types of 800-692-7753 Phone Scams
When a scammer calls you with a spoofed Apple customer service number, such as +1 (800)-692-7753, they will usually tell you this:
Your iCloud account has been compromised, please press (a number) to speak to a customer service representative.
Your iCloud account has been breached. Please stay on the line to be connected to Apple Support.
Your Apple ID account has been compromised. For your financial security, For your financial security, please do not use any financial or shopping applications and contact XXX-XXXX-XXXX (another Apple support line).
Someone is using your credit card to make a purchase at the Apple Store and you have a pending payment. If you did not make the purchase, please contact your credit card company to cancel the transaction.
This is not an exhaustive list. Some phone scams even ask you to provide a verification code to help you with the process.
How to avoid phone scams like 800-692-753
It is known that 800-692-7753 is a fraudulent phone call and a potential danger for your personal information, so how can we prevent phone scams in daily life? You can do it in the following ways.
1. Don't pick up a stranger call.
2. If you received a call from Apple or other companies, as long as they mention personal information, please hang up immediately.
3. Protect your Apple ID. Don't enter your Apple ID on unfamiliar websites. Many websites are phishing sites mainly used to steal your personal information, accounts, payment passwords, etc.
4. Turn on Silence Unknown Callers on your cell phone.
5. Go to the official site support page to report the phony calls. If you have received the 8006927753 phone scam, go to Apple support page to report it.
6. Consider using call-blocking apps or services that can help identify and filter out potential scam calls.
The 800-692-7753 Phone Real Information You should Know
This phone number is indeed Apple's official support contact information, which can be found on the official Apple contact page.
1. Open https://www.apple.com/contact/.
2. On the contact page, you can see 800-692-7753 in different places.
On Apple online store, you can see there is a phone number called 800-692-7753. If you buy anything in Apple's official store or have any questions about your order, you can use this customer service phone: 800-692-7753. You can call it from 7:00 a.m to 11:00 p.m every day.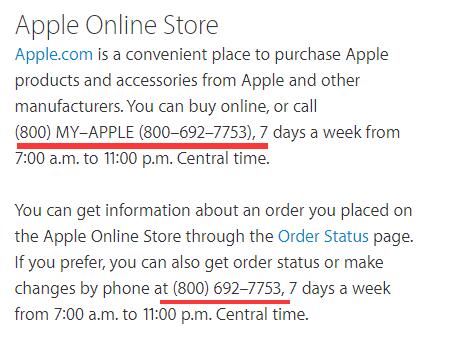 On the North American corporate contacts tab, you can also see this number. From the below image you can see in Canada, the information is (800) MY-APPLE (800-692-7753). And in Mexico, the number is 001-800-692-7753.

But remember that Apple will not take the initiative to call customers.
More Articles:
Tags :
Smartphone