8 Ways to Fix Hulu Keeps Logging Me Out
Hulu is a popular streaming service that offers subscribers a wide range of TV shows, movies and original content. However, many users complain about the "Hulu keeps logging me out" issue. This problem exists on various platforms including Chrome, Apple TV, Playstation, Xbox, Roku, and other smart TV apps. If you're facing the same problem, this simple guide can help you understand why your Hulu is having this problem and how to fix it.
This article provides 7 possible causes and 8 solutions to fix this problem. Hopefully, by discovering the root cause of this issue, you can take the necessary steps to avoid this issue and continue enjoying your favorite Hulu content again.
# Why does Hulu Keep Logging Me Out?
Many people have reported that they have the "Hulu keeps logging me out" issue with Hulu. This problem exists on various platforms including Chrome, Apple TV, Playstation, Xbox, Roku, and other smart TV apps. Something is causing this annoying problem. Here are seven possible reasons why Hulu might log you out:
# Reason 1: Cache Issues
If your Hulu cache file gets too full and doesn't have enough capacity to hold the data, this will cause problems when you try to launch Hulu. Cache files can also become corrupted, which means that every time you log into Hulu, the content of the new page may conflict with the cached version of the site, and thus Hulu logs you out.
# Reason 2: Browser Issues
From time to time, web browsers can become outdated, which can produce errors or prevent you from accessing certain Hulu features, resulting in repeated logouts.
# Reason 3: App Issues
If your Hulu app is outdated or you are using an older version, Hulu may also keep logging you out because the software is not compatible with each other.
# Reason 4: Multiple Devices
Hulu limits the number of devices you can be logged into at the same time, which means that you can only be logged in and using the account on a maximum of 2 devices. If you try to sign in from too many devices, you will be signed out of other devices.
# Reason 5: Account Issues
Problems with your Hulu account, such as your subscription ending or your payment information being incorrect, may cause the app to log you out. Or if Hulu thinks your account has been compromised, they can also log you out for security reasons.
# Reason 6: Internet Issue
If your internet connection is below 3 Mbps, this may be why you're getting "Hulu keeps telling me to log out!". Network issues such as low signal strength, network congestion, or a weak Wi-Fi signal can cause multiple logouts.
# Reason 7: Your Account Is Not Verified
To ensure that you are the only one with your account password, you must verify it. The verification process will ask for certain information, such as the email or phone number associated with your account.
# How to Fix Hulu Keeps Logging Me Out?
In this part, we will discuss 8 ways to solve the Hulu logout problem. No matter what device you use to stream media on Hulu, the steps described below will solve the problem.
Solution 1: Clear Browser Cache And Cookies
Sometimes the Chrome cache can cause the "Hulu keeps logging me out" issue. A cache is the storage of pages you have viewed. This saving in storage space helps to speed up the process the next time you visit the same site again. However, excessive storage may have adverse effects. Therefore, you can try clearing your cache and cookies to resolve the issue. Follow the steps below:
Step 1: Open Google Chrome and click the three dots icon. Click More tools and go to Clear browsing data.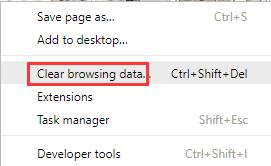 Step 2: Then, navigate to the Advanced tab and choose 'All time' from the drop-down menu.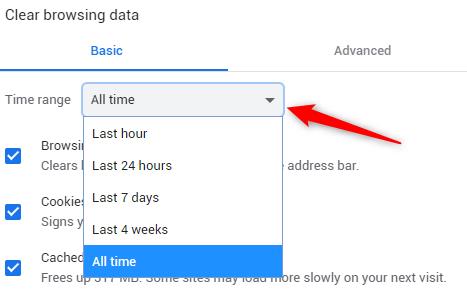 Step 3: Check the boxes for download history, browsing history, cookies, cached images, and other site data. To make this adjustment, choose 'Clear data.'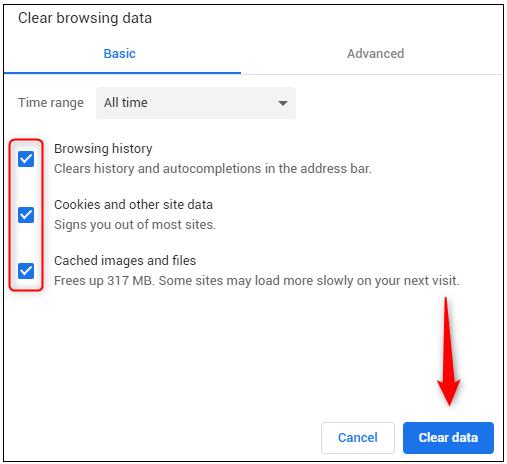 Step 4: Log back into your Hulu account to see if the problem is resolved.
Solution 2: Update Hulu Software
If you're having repeated logout issues with Hulu, it could also be because the app is outdated. Updating the Hulu app may resolve any bugs or glitches present in previous versions and improve app performance, which may resolve frequent logouts.
For Samsung TV:
Press the Menu button on your remote and go to Support > Software Update > select Update Now.
For Xbox One:
Choose Settings > All settings > System > Updates > Update console.
Solution 3: Check The Internet Connection

Hulu logout issues can be caused by network issues. To do this, turn off the WiFi or disconnect the ethernet cable, then turn it back on after a few seconds. If you're using a smart TV, it might help to connect it directly to your router with an Ethernet cable.
Solution 4: Log Out Of Other Devices
Are you signed into Hulu on another device? Hulu only allows a maximum of two simultaneous logins on different devices. Therefore, please log out of your Hulu account on any other device to resolve the "Hulu keeps logging me out" issue. Here's how to do it:
Step 1: Go to your Account page and log in if prompted.
Step 2: Under Your Account, look for the Watch Hulu on Your Devices section and click Manage Devices.

Step 3: You'll see all the devices tied to your account, including the date they were activated. You'll also have the option to remove any devices that are no longer in use.
Solution 5: Try A Different Browser
In some cases, the problem may not be with the Hulu app itself, but with the browser. Please try another browser.
For example, if you're using Internet Explorer, you might want to consider switching to Google Chrome. If the alternate browser has no errors, there must be something wrong with your original browser. You can try to reinstall your original browser.
Solution 6: Uninstall And Reinstall Hulu
If none of the above works, uninstalling and reinstalling the Hulu app may help resolve Hulu keeps logging you out. Uninstalling Hulu will remove any corrupted files or settings that may be causing problems. No matter what platform you're using, you can reinstall the Hulu app to fix the problem.
For Android (mobile):
Step 1: Go to Settings > Applications > Manage Applications > All > Hulu and press Uninstall.
Step 2: Turn off the device and let it sit for 1 minute. Turn it back on.
Step 3: Reinstall the Hulu app from the Google Play Store.
For Xbox 360:
Step 1: Go to Settings > System > Storage > All Devices (or appropriate memory device) > Games and Apps.
Step 2: Highlight the Hulu icon > press Y on the controller > and select Delete.
Step 3: Afterward, you can select Hulu again in the Apps section to reinstall it.
Solution 7: Check Your Subscription Status
If you're experiencing frequent logouts while using Hulu, please check the subscription status on your Hulu account to make sure your payment method is up to date and your subscription is active. If your Hulu subscription has been canceled or has expired, you may need to re-subscribe to continue using the service.
Solution 8: Contact Customer Service
If nothing else seems to work, you should contact Hulu Support. You can get Hulu support through their website or the Hulu app. They should be able to help you diagnose the problem and provide further advice on how to fix the "Hulu keeps logging me out" issue.
Conclusion:
Hope this article helped you understand why you're having the "Hulu keeps logging me out" issue, and provided you with effective solutions and guided steps on how to stop Hulu from logging you out as quickly as possible.
More Articles:
How To Stream Hulu On Discord Without Black Screen
Fixed: Hulu Not Working on Windows 11, 10, 8, 7