How To Stream Hulu On Discord Without Black Screen [2023 Update]
Launched in 2015, Discord is a popular communication platform that is enjoyed by a great number of people and is especially popular among the youth, where they virtually hang out with friends and stream videos in communities.
If you use Discord to spend time with your friends together, you may want to gather up and have streaming on Hulu TV series with Discord screen share, and have an online chat watching friends stream their Hulu live.
But the question is, how to stream Hulu on discord? To take it a step further, how can you stream Hulu on Discord without encountering black screen issues?
No worries. In this post, we will provide you with a step-by-step guide on how to stream Hulu on Discord without causing a black screen, so you can enjoy your favorite content with friends without any hassle.
Can you stream Hulu on Discord?
Yes, you can stream Hulu on Discord on your computer (Windows, Mac) and on your mobile device (iPhone, Android) to enjoy streaming movies and TV shows with friends in your Discord community.
Streaming Hulu on Discord is not complicated, but you must go through a few steps. If you haven't done this before, you'll find it difficult and may face errors like a black screen. So, to stream Hulu on Discord without any hindrance, read the guide below.
How to stream Hulu on Discord
Before continuing with the process, ensure you have met the following things to stream Hulu on Discord:
Requirements of streaming Hulu on Discord
Stable internet connection
Functional device
A Discord account
A paid subscription to Hulu
Once these four things are in place, you'll be able to stream Hulu on Discord easily. Now, continue reading and learn how to stream Hulu on Discord.
#1 Streaming Hulu on Discord on PC/Mac
Are you looking to have a good time with your friends to stream Hulu on Discord via a desktop client? To play Hulu on Discord on a computer, you can follow these steps:
Tips for Mac: Before anything, note that if you're using a Mac, you might have to enter the Security & Privacy menu to permit Discord to record your screen.
1. Make sure that Discord is downloaded, installed, and launched on your computer. It should be noted that you cannot watch Hulu on Discord if you use the browser client of Discord on your computer.
2. Open the Discord desktop application and enter your credentials to log in to the app. Then join a server that allows you to share your screen with others.
3. Launch the Hulu app, sign up, and begin watching whatever you want. Or you can visit the Hulu website page by launching your web browser (Chrome, Safari, or Microsoft Edge), and choose the show you wish to stream after logging in.
4. Return to the Discord application and choose the Settings icon from the screen's bottom left corner.
5. Go to Registered Games in the Activity Settings section of the side menu. Click on Add it after that.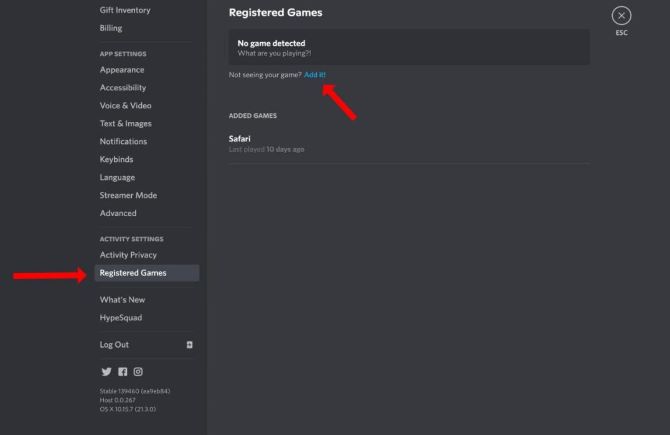 6. Select the internet browser you used to open the Hulu website from the available options.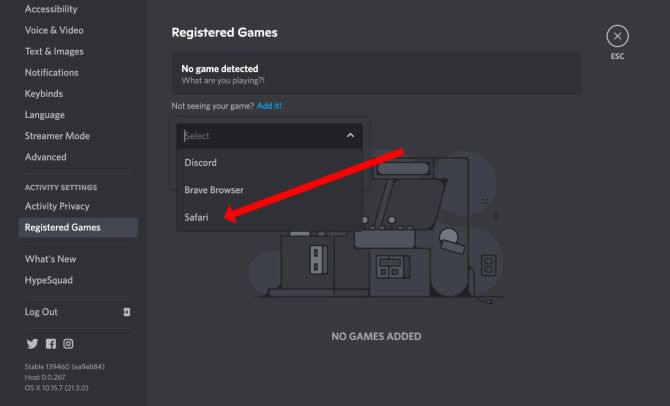 7. Next, go to the server where you want to stream the Hulu content and select a voice channel.
8. A Share Screen option will appear in the bottom left corner above your username. Click on this option to open a pop-up window.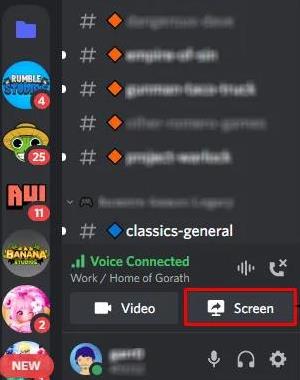 9. Adjust the resolution and the frame rate according to your preferences. The default resolution is 720p at 30 frames per second. If you have a Nitro plan, you can choose a higher resolution and a frame rate.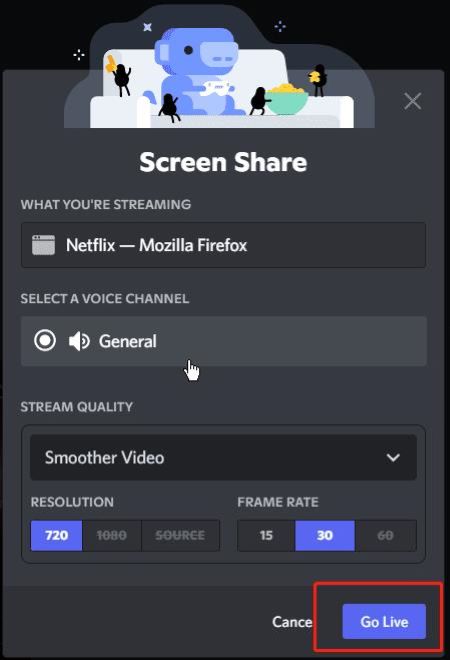 10. Now, hit the Go Live button to start streaming Hulu on Discord.
Your Discord friends can now easily join your online Hulu streaming by selecting the Live button in the voice channel.
Once you've finished watching videos with your friends, you may cancel the call by clicking the corresponding stop button to stop streaming.
#2 Watch and Share Hulu on Discord on iPhone/Android phone
You can stream Hulu on Discord through your smartphone by sharing your screen on the Discord app. If you want to stream Hulu on iPhone/Android, follow the given steps:
1. Download the Discord mobile app from the App Store or Google Play Store.
2. Select a server and join the voice chat.
3. Click on the Join Voice button.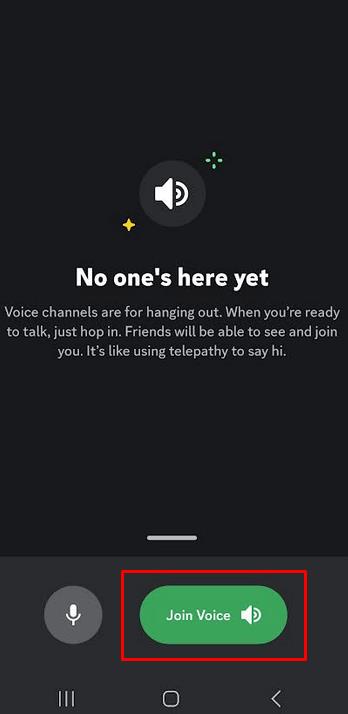 4. Go to the web browser on your phone and log into your Hulu account. You can also use the Hulu app for mobile.
5. Select a movie or a show on Hulu and stream it.
6. Share your mobile screen on Discord by tapping the Share Your Screen button in the call.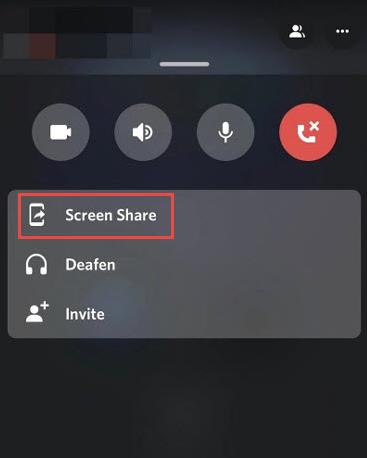 7. The movie or show on Hulu will now be streamed on Discord, and whoever is on the same server and voice channel as you, will be able to see it.
By following the above steps, you can now enjoy watching various Hulu content on Discord with your friends together on your mobile phone.
Fix Stream Hulu on Discord with a Black Screen
Some users may experience a black screen while streaming Hulu on Discord. Simply, when the stream begins, all you would see on Discord is a black screen.
There are several causes for it though, including an unstable internet connection or the possibility that your browser has hardware acceleration turned on. To get rid of the black screen, you'll have to disable it.
Fix 1: Disable hardware acceleration in your browser
The process of turning off hardware acceleration can vary for each browser. We will be discussing how you can disable hardware acceleration on Google Chrome, Microsoft Edge, and Mozilla Firefox.
For Google Chrome:
1. Open Google Chrome, and click on the menu in the top right corner of your screen.
2. Select Settings.
3. In the sidebar menu, click System.
4. You will see a toggle option that allows users to use hardware acceleration when available. Disable this option and then restart your Chrome browser.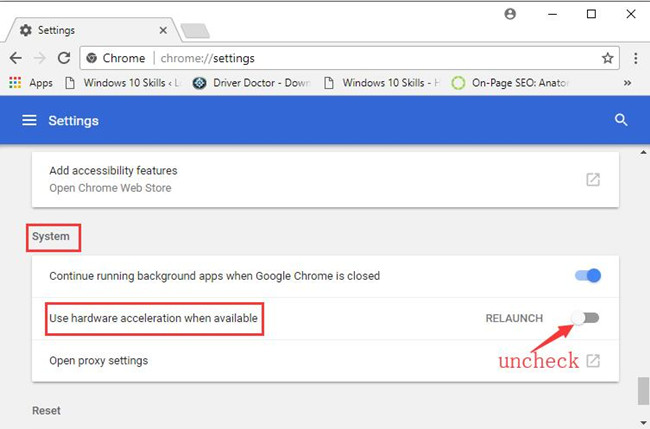 For Mozilla Firefox:
1. On Firefox, click on the menu icon at the top left corner, and then click on Settings.
2. Head to the General tab, on the right side, and scroll down to the Performance section.
3. Uncheck the checkbox for Use hardware acceleration when available and Use recommended performance.
For Microsoft Edge:
1. Click on the three ellipses in the top right corner of the Microsoft Edge window.
2. From the menu that opens up, click on Settings.
3. On the left sidebar, click on System and Performance.
4. Turn off the toggle for Use Hardware acceleration when available.
Fix 2: Disable hardware acceleration in your Discord application
You should also take a few steps to disable hardware acceleration in your Discord application, here's how to do it.
1. Launch Discord on your computer.
2. Click the gear icon in the left corner of your screen to navigate to the Settings page.
3. Go to the Voice and Video category and disable the Video Codec option. This will disable the hardware acceleration.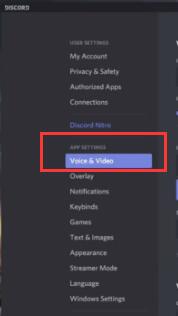 4. Go down to Advanced options and enable Use our latest technology to capture your screen under the Screen Sharing category.
5. You can stream Hulu on Discord without a black screen now.
How to stream Hulu on Discord on Smart TV
Watching Hulu movies or shows on a big-screen TV offers an unparalleled viewing experience. With high-resolution screens and superior sound quality, it enhances the overall viewing experience.
To stream Hulu on Discord on your smart TV such as Amazon Fire TV or Android TV, you should meet the requirements below:
A Discord account
A paid account to Hulu
An installed Discord app on your TV
An installed Hulu app on your TV
Notice that the Discord app is not a part of your TV app store, so there is no official Discord app for an smart TV. You need to install Discord on your TV with the help of a third-party downloader or using the ES file explore app.
Reminder:

If you are installing a third-party downloader on your smart TV, remember to enable unknown sources to install unknown apps on your TV. Then you could download Discord using the downloader.
Once you have installed the Discord app on your TV, go to your TV app store, download and install Hulu.
Choose any movies or shows you'd like to watch on Hulu, and open Discord on your TV. Now you can follow the steps above to stream Hulu on Discord with your friends.
In this guide, the steps of how to stream Hulu on Discord have been included carefully and to the point. If you follow the instructions correctly and have your hardware acceleration turned off, you should now stream Hulu on Discord without any problems or black screens.
FAQs about Streaming Hulu on Discord
Q1: Can you stream Hulu on Discord?
A: Yes, you can stream Hulu on Discord very easily by just screen-sharing your browser onto Discord. However, the problem is with the black screen issue that occurs when you try to stream Hulu on Discord. You have to disable the hardware acceleration on chrome and then stream it on Discord to fix this.
Q2: Is it legal to stream Hulu on Discord?
A: It depends. If you are streaming Hulu on Discord just for yourself or with a few of your friends, there shouldn't be any issues. However, if you are publishing or broadcasting such a stream to earn profits, then you may run into trouble. So, do use this feature carefully.
Q3: Does Hulu block screen sharing?
A: Hulu has a strict privacy policy regarding video streaming, screen recording, and content sharing. However, you can use specific platforms such as Discord to perform the required task. You will also need to check the compatibility of the streaming platform with the Hulu server.
Q4: Can you stream Hulu on Discord on a mobile phone?
A: Yes. You can easily use the Discord mobile app that allows you to stream on your phone's screen. What you need to do is to know the proper method to complete the screen-sharing task, which is illustrated above in this article.
Q5: Why Hulu is not streaming/working on Discord?
A: There could be several reasons why Hulu is not working on Discord. The general reasons are a slow or unreliable internet connection; an unsupported browser for streaming Hulu on Discord; issues with the connected Discord server; Hulu app/service may be experiencing temporary issues or outages.
More Articles:
3 Ways to Record Streaming TV on Smart TV and PC
Tags :
discord
screen record