How To Record IPTV On Firestick, Smart TVs, Android TV Box and More
Do you want to record your favorite IPTV content for later viewing? Although some people find it unnecessary to capture TV shows due to the availability of on-demand programming, many people are still interested in learning how to record IPTV.
In this tutorial, we will walk you through step-by-step procedures on how to record IPTV on Firestick, Smart TVs, IPTV Box, Android TV Box, Windows and Mac computers.
You will be able to record your IPTV content with simple steps and can capture your favorite streaming TV, live TV channels (sports, news, special events, etc), and movies to watch later. 
Without further ado, let's go ahead with the process.
What is IPTV and How it Works?
IPTV, which stands for Internet Protocol Television, uses technology that delivers live television programs over the Internet instead of antennas, satellite dishes, or fiber-optic cables. In other words, IPTV streams video content in real-time over the internet.
IPTV allows users to access video-on-demand content and watch live broadcasts on a subscription-based model. This gives users the freedom to access their favorite shows at their convenience, while still enjoying live events and programs like traditional TV.
There are three primary content formats most IPTV services offer:
Live TV: broadcast live events like sports events, conferences, etc.
Video-on-Demand: a large library of videos can be requested to watch whenever.
Time-Shifted TV: watch previously broadcasted TV shows later.
Note:

not all TVs can set up an IPTV service right away, if you have a TV set that isn't IPTV compatible, you will have to buy an IPTV set-top box.
How to Record IPTV on Firestick
There are issues that you might encounter when recording from your Firestick remote. The device has a built-in restriction that detects and blocks Firestick users from doing so, and it only has 8GB of storage capacity.
However, with the right equipment, you could easily get around this. If you have a 2018 Fire TV stick or later models, you can follow the steps below to record IPTV using Firestick.
1. Find and play the show you want to record. You can use the on-screen keyboard or speak a voice command to Alexa to perform the search.
2. While the IPTV show is playing, press the Menu button on your Firestick remote controller, and then you can see the options list.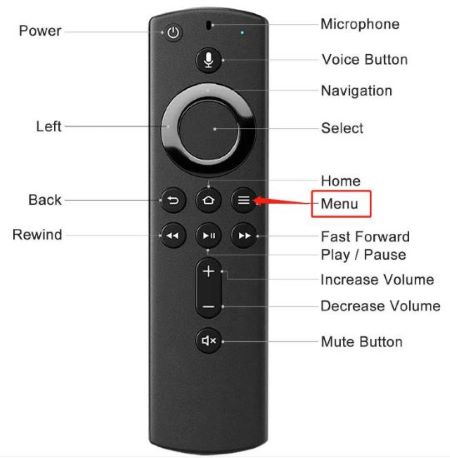 3. Use your remote controller to navigate and select Record to start recording. It will record the program on the Fire TV Stick's internal storage.
Note: While recording, the Firestick may be buffering and the entire program will be recorded even if you watched part of it.
How to Record IPTV on Smart TV
If you have set up and use IPTV on your Smart TV, you can enjoy more TV channels and record IPTV on your Smart TV.
Fortunately, unlike traditional TVs, smart TVs don't require a set-top box from IPTV providers – all you need is to set up and use IPTV on smart TV. However, some IPTV provides copyrighted content, and you may not be able to record a particular show.
For most Smart TVs, the general steps for recording are the same. Here we'll take the Samsung TV as an example.
1. Insert a USB drive or external storage device into the USB port.
2. Press the Menu button on your remote control and select Broadcasting > Schedule Manager.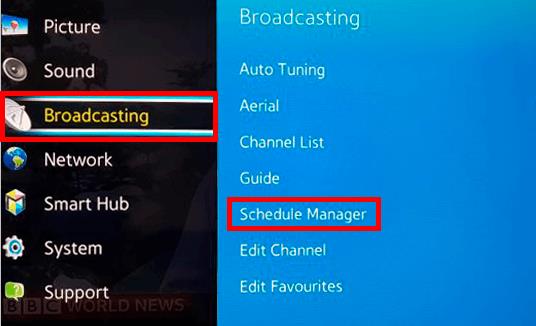 3. In the next screen, select Schedules > Schedule Recording (Schedule Viewing).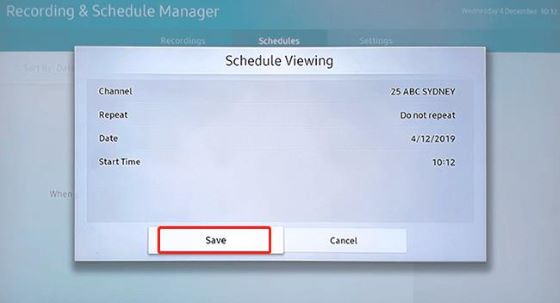 4. Set all necessary recording parameters such as source channel, recording start time, and recording end time.
5. Click OK. The IPTV content will now be recorded.
How to Record IPTV on IPTV Box
Most of the IPTV setup boxes come with the recording feature. It will have a built-in storage capacity, DVR, and remote control. If your remote control has a record button, then there will be no problems with recording.
Here's how to record IPTV on your IPTV Box
1. Launch the IPTV Guide. Observe the Guide button on your remote and press it. A few models require squeezing a Menu button to get to channels.
2. Select the TV program that you would like to record.
3. Then select Record Episode or Record Series option. Press OK if the program is new, then choose New Only and press OK again.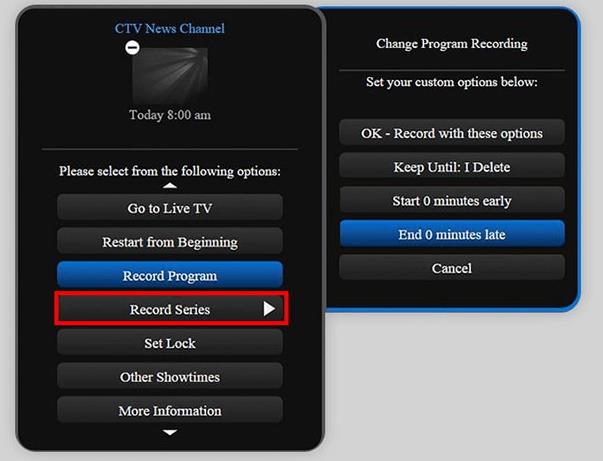 How to Record IPTV on Android TV Box
Follow these instructions if you want to learn how to record IPTV on your Android TV box.
1. Connect a memory storage device to the USB port on the TV. You will see a splash screen or a check if the device is compatible and formatted appropriately.
2. Select Broadcasting > Schedule Manager > Schedule > Schedule Recording from the Menu.
3. Fill in the blanks for elements like Source, Channel, Repeat, Start Time, and End Time. Click OK to finish the modification and start recording.
Note: You can also launch the App Store on your Android TV to install a third-party screen recorder to help record your TV screen.
How to Record an IPTV Stream on Windows and Mac
For Windows and Mac users, you will need to stream IPTV on a PC with the help of a software called VLC media player. After that, you can use VLC's inbuilt recording feature to record the IPTV stream, or you can use an IPTV recorder for Windows and Mac.
Here are the detailed steps to record an IPTV Stream on Windows and Mac:
1. Download, install, and launch the VLC media player on your PC or Mac.
2. On top of the window, click Media > Open Network Stream from the drop-down list.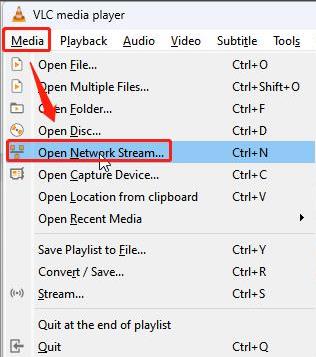 3. Type in the IPTV URL supplied by your IPTV provider, then click Play.
4. Once the IPTV channel has loaded, choose any content you wish to record. Click Playback and then Record from the drop-down list to start recording.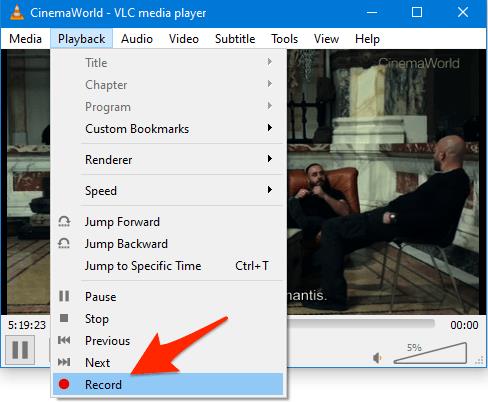 Note:

There will be no on-screen indication that it's recording. If you open Windows Explorer and navigate to the Videos folder, you'll find a newly created file named vlc-record-date-and-time-channel_name.mp4
5. If you think you may be making a lot of recording settings, select View > Advanced Controls.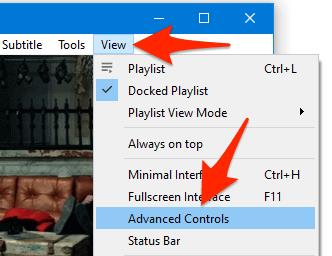 6. When you're ready to stop the recording, simply click Playback > Record again.
FAQs About IPTV Recording
Q1. Is it legal to record IPTV?
A: It depends on the content you are recording and the purposes for recording. Recording IPTV for personal use is generally considered legal, but distributing or sharing recorded content to make a profit without proper permissions is definitely illegal.
Q2. Can I schedule recordings of IPTV programs?
A: Yes. Many IPTV services and devices offer the ability to schedule recordings of specific programs or shows. You can set the start time, duration, and frequency of the recording based on your preferences.
Q3. Can I record IPTV while watching it?
A: Yes, you can watch IPTV content and record it at the same time. You can do it easily on Firestick, Smart TVs, IPTV Box, Android TV Box, and on your Windows or Mac computer device.
Q4. How much storage space do I need for IPTV recordings?
A: The amount of storage space required for IPTV recordings depends on various factors: video quality, duration of recordings, number of channels, etc. If you do not have enough storage space, you can use HDMI splitters and capture cards to expand the storage space.
Q5: Can I record IPTV on iPhone or Android?
A: Yes. On iPhone and Android, you can use the GSE Smart IPTV application to record IPTV, it is available on the App Store and Google Play Store respectively. GSE Smart IPTV has a direct record button, once the playback of an IPTV channel has started, press the record button to start recording.
Tags :
screen record