How to Uninstall League of Legends on Windows and Mac?
You may wish to eliminate LOL from your computer in the following cases:
League of Legends runs into an error, for instance, not starting;
League of Legends eats up your device resources like high CPU usage;
LOL new updates can't be installed, so you are wondering about deleting the existing one to get the new one;
Users can't uninstall League of Legends due to problems with this game and its files;
Your game stopped working suddenly, so you tried to reinstall it to get new files to make sure it was not caused by problematic files;
Gamers are tired of playing this game or gamers want to get rid of addition to LOL, so they try to remove it to stop playing games.
Unfortunately, many gamers find themselves stumbling upon LOL uninstalling. That is to say, League of Legends just fails to be uninstalled. Even after you deleted this game on Windows or Mac, its files are kept on the device, so the League of Legends install stops when it detects the corrupted files of the previous LOL version.
Why Can't I Uninstall League of Legends?
Some gamers just could not remove LOL from Windows 10 any PC of any version.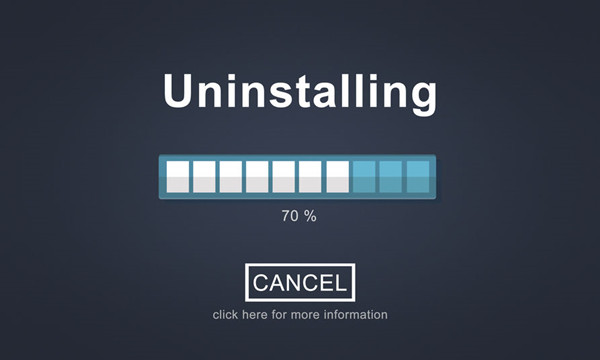 That is because that the file to uninstall the League of Legends is not found or found corrupted, so you can't remove LOL as expected. In other words, like files required to install the game, files are also needed when you try to uninstall LOL.
For users who noticed that you failed to eliminate the LOL application from Mac or Windows due to the problematic uninstaller, you need to install League of Legends first to get the file to uninstall.
While some users simply do not know how to uninstall LOL on Windows 10 or Mac, so it is also possible that you are unable to eliminate this game. Thus, you might as well learn to uninstall this game.
As a program, normally, the game app League of Legends can be uninstalled in the control panel. While the problem facing many users is that the LOL app is not listed in Programs and Features in the control panel. Or you are prompted with an error "an error has occurred.
Not all of the files were successfully uninstalled" or "Another process that is using the file stops League of Legends being uninstalled. Sometimes, you noticed that you do not have sufficient access to uninstall League of Legends when trying hard to remove it.
How to Uninstall League of Legends?
This post will offer different ways for you to uninstall LOL and LOL files. If you can't finish the uninstalling with a method, try another one until League of Legends is totally eliminated from Windows or Mac system.
Specifically, you can try to use the control panel to delete the game, and you can also try to delete the game files in League of Legend folders to ensure LOL is completely removed from PC or Mac. Or you may need to try more uninstalling tools or programs to get rid of the game. Now, get started to delete LOL.
Methods:
Method 1: Uninstall League of Legends from Control Panel
You can first follow the methods below to delete the LOL game via the control panel. This can be the commonest way for users to remove programs or applications from Windows or Mac systems.
1. Type in the control panel in the search box and then stroke the Enter keyboard key.
2. In Control Panel, find out Programs > Uninstall a program. Try to View by Category to locate the items more quickly.
In Programs and Features, locate and right click League of Legends to Uninstall.
You can reboot your computer if reminded to do so. In normal cases, gamers won't see the game software anymore.
Method 2: Remove LOL with the Uninstaller.exe File
There will be an uninstaller downloaded on your computer along with the setup files of LOL. When necessary, users can initiate the uninstall.exe file to help remove the application.
1. Search File Explorer in the search box and then press Enter.
2. Navigate to the folder where you have placed League of Legends.
3. Locate uninstall.exe or unins000.exe and double click the .exe file to start the uninstalling process.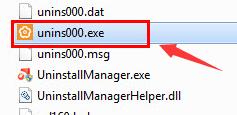 4. Follow the instructions of the uninstall file to finish the uninstallation.
You can then search League of Legends in the control panel or the search box to see whether LOL remains on your device.
Solution 3: Uninstall LOL after reinstalling it
Once the uninstall file is corrupted or damaged, chances are that users can't uninstall League of Legends. Therefore, you might as well try to download a new LOL on your PC to get a new LOL uninstaller along with the LOL game application to completely uninstall this game.
Part 1: Download and Install League of Legends
1. Navigate to the League of Legends official website and search the LOL game software.
2. Download the game in a folder, and then double click the setup file to install LOL.
Part 2: Uninstall League of Legends
Find the uninstaller.exe file in the folder and then double click this file to get rid of the app.
Method 4: Delete LOL in Registry Editor
Registry editor contains various registries for your programs. When you failed to uninstall the game software from Windows 10 or Mac, you can turn to Registry Editor to delete the game registry to completely remove the game.
1. Press Windows + R to open the Run box and then type in regedit in the box.
2. In Registry Editor, go to
HKEY_LOCAL_MACHINE\SOFTWARE\Microsoft\Windows\CurrentVersion\Uninstall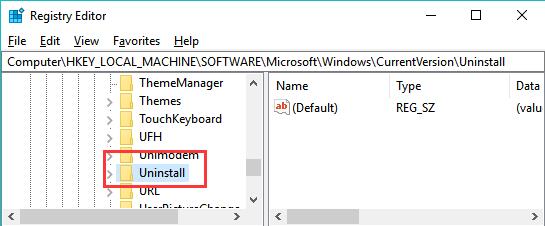 3. Choose the key for LOL under Uninstall, and find out and right click UninstallString on the right pane to Modify.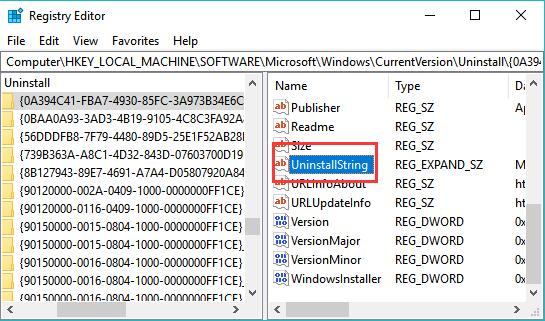 4. Copy the Value Data of UninstalString.
5. Press Windows + R combination key and then paste the copied Value Data in the box.
Follow the on-screen instructions to finish the uninstallation.
Method 5: Uninstall LOL with a Third-party Uninstaller
If you are not proficient in computers and prefer to rely on the third-party tool to help you uninstall the League of Legends easily and automatically. Third-party uninstallers like CCleaner may also be useful to delete the game app from your PC permanently without encountering the uninstallation failed issue.
In a word, there are five ways for you to uninstall League of Legends on Windows or Mac. You can select one or more to completely remove the game if determined to do so.