Solved: Instagram 5XX Server Error on computers and Smartphones
Some users are wondering whether Instagram is down when the 5xx server error keeps appearing. Many people complained that Instagram has server errors ranging from 500 to 511 with similar problems. You just can't access this social media platform as usual.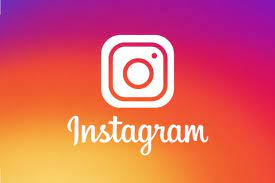 Instagram was struck down by a server outage, leaving thousands of users unable to use the social media app. Just like Destiny 2 server unavailable, it requires time and patience to fix the 5xx error on Instagram.
What is 5XX Server Error on Instagram?
The 5xx error is a server error, which is an HTTP Status Code showing how a server returns when a user makes a valid request to a server while the server can't successfully answer and complete the request. In 5xx error, 5xx means any HTTP status code that starts with 5, and among all these codes starting with 5, 500, 502, and 503 errors are the most common ones.
Hence, the Instagram 5xx server error means that requests of Instagram users cannot be answered and finished by Instagram, so the Instagram server is not working.
Possibly, some users may stumble upon different variations of Instagram server code errors, including 500 internal server error, 502 Bad Gateway, 503 server unavailable, 504 Gateway Timeout, 505 HTTP Version Not Supported, 506 Variant Also Negotiates, 507 Insufficient Storage, 508 Loop Detected, 510 Not Extended and 511 Network Authentication Required.
Especially, apart from server errors (5xx) on Instagram, it is likely that some users are plagued by Facebook or Dropbox or YouTube, or Google Play 5xx server error.
Why is my Instagram Saying 5XX Server Error?
From the meaning of the 5xx Instagram server error, it can be found that the main culprit of Instagram lies in the Instagram app itself. Sometimes, users in the same location may run into 500, 501, 502, or any other 5xx server issues due to the Instagram server down error. Moreover, if your Instagram app is corrupted or outdated, odds are that a 5xx error occurs to Instagram.
How do I Fix 5XX Server Error on Instagram?
Is Instagram down? If you are facing an Instagram server error, you need to follow the solutions below to fix the 5xx error with Instagram server 2021 on Windows 10, 8, 7, or Mac or mobile devices. In most cases, the Instagram administrators will get down to dealing with this Instagram 5xx error code, so you may need to wait until Instagram technicians figure out fixes to solve this server code.
However, although this error is mainly caused by Instagram and its server, you also need to troubleshoot this server problem of the social media app that is widely popular among users worldwide.
Solutions:
Solution 1: Login out and log in
Once the Instagram outrage with the 5xx Instagram error code comes to your device, either a computer, laptop or smartphone, you may as well try to log out and then log in again to see if the error will pop up again. If Instagram is still available, you may observe that 5xx like 500, 501, 502, or 503 server error disappears from Windows or Mac, or even Android.
1. In Instagram, locate the account > Profile.
2. Find out Settings, and then hit Log out,
3. Then Log in again.
You can check whether Instagram server error 5xx is removed. You can also move on if noticing that the server problem is fixed.
Solution 2: Uninstall and Update the Instagram Application
It is worth noting that the application corruptions will also give rise to the Instagram server status down issue. Or if you have not downloaded the latest Instagram app, there will not be new features or servers provided by Instagram's official website to help you resolve server error 500, 501, 502, 503, 505, and so on. Therefore, you may as well completely get rid of the current Instagram app and then install this newest social media app.
Uninstall the Instagram completely:
1. Open Control Panel.
2. Go to Programs > Uninstall a program. Here you can View by Categories to easily locate the tabs you need.
3. In Programs and Features, locate and right click Instagram to Uninstall it.
You can reboot your PC if prompted. Then try to download the latest updates of Instagram to see if the Instagram server is still unavailable. Then open your browser and go to the Instagram official website to download the updated app. On the new app, try to log in and post to check if the Instagram 5xx error remains on the device.
Solution 3: Check the Network Connection
In case that there are network errors that cause Instagram not to load and then run into 502 Internal Gateway and any other 5XX server errors, you would better troubleshoot the network hardware to ensure the network works fine on your device.
Check network hardware:
1. Disconnect the network.
2. Power off the network modem, and after 3-5 minutes, power on the modem.
3. Connect your device to the network.
4. Launch Instagram and use it as normal.
If lucky, some users may observe that the Instagram server is on. If needed, it is also recommended that you try to connect your device to another type of network. For instance, if you hit upon a server unavailable or down issue in Instagram when connecting the device to WIFI, you may as well try to connect it to a mobile hotspot. It may work for some users.
Solution 4: Turn to Instagram Technicians
As your last resort, waiting for the fixes of Instagram technicians may also be a good option if the above solutions failed to solve server down on Instagram due to 5xx server errors. You can navigate to Instagram Support to seek technical support if needed.
In a word, as network DNS server not responding, it is rather frustrating to encounter Instagram 5xx server error like 505 HTTP Version Not Supported or any other error codes starting with 5 on social media platforms like Instagram and Facebook with reference to the solutions in this article.