Is Stardew Valley Cross-Platform? (MacBook, PS4, Switch, PS5, and XBOX)
Stardew Valley grows more popular worldwide. But more gamers asked whether they can play Stardew Valley across platforms with friends on other game consoles.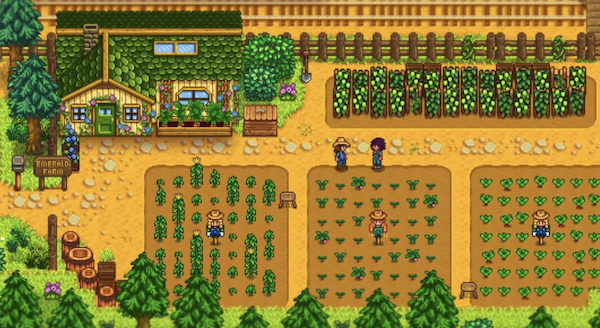 For instance, an Xbox One player wants to play Stardew Valley with PS4 gamers. Or Switch users expect to invite Xbox One gamers to play Stardew Valley together. When you try to do that, you may find that you just could not find the option to invite or join in other gamers.
Some game lovers even try to play Stardew Valley on all platforms so that they can always play this game whatever game console is available. Is Stardew Valley Cross-play? If you are also wondering about this question, go on to find the answer.
Overview:
What is Stardew Valley?
Even if you played this game daily, you may have no idea what this game operates on. Simply put, Stardew Valley is a role-playing video game that simulates various occasions.
Developed by Eric "ConcernedApe" Barone, this game was first introduced to Windows systems in 2016 and then to macOS, Xbox One, PS4, Nintendo Switch, Smartphones on both Android and iOS systems, and Linux. As you can see, this video game is almost accessible on all devices that can be used as a game console.
Is Stardew Valley Cross-platform? What does cross-platform mean in games?
No! Currently, Stardew Valley isn't cross-play. Gamers are not allowed to play this simulation video game across platforms. For instance, Xbox One players of Stardew Valley cannot play with Switch or Windows users. Only players on the same console or type of device can play Stardew Valley together.
In this sense, cross-platform in games refers to different gamers on different game consoles like macOS and Windows or Xbox One and Switch or Android and iOS playing the same game together. You can understand it as posting a social media post on both Facebook and Instagram.
However, even if you can sometimes share a post to both Facebook and Instagram, there is no option for you to share a Facebook post to Instagram. Similarly, you can't play Stardew Valley with gamers on other consoles when you are using different devices.
How to play Multiplayer in Stardew Valley?
Fortunately, although you currently can't play Stardew Valley with other games across platforms, you can start this game in multiplayer mode to play this game with others on the same platform.
The weakness is that you can't invite players on other platforms, nor can you join in their games with different devices.  While some gamers just want to play Stardew Valley together, so it is also a viable option.
1. On Stardew Valley, locate and hit the "Co-op" option from the menu.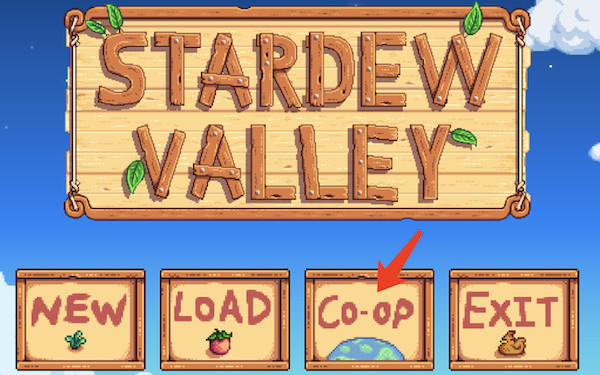 2. Then choose to Host New Farm.
3. Customize your character in the game like the animal preference.
4. Change settings of "Starting Cabins", "Cabin Layout", "Profit Margins", and "Money Style".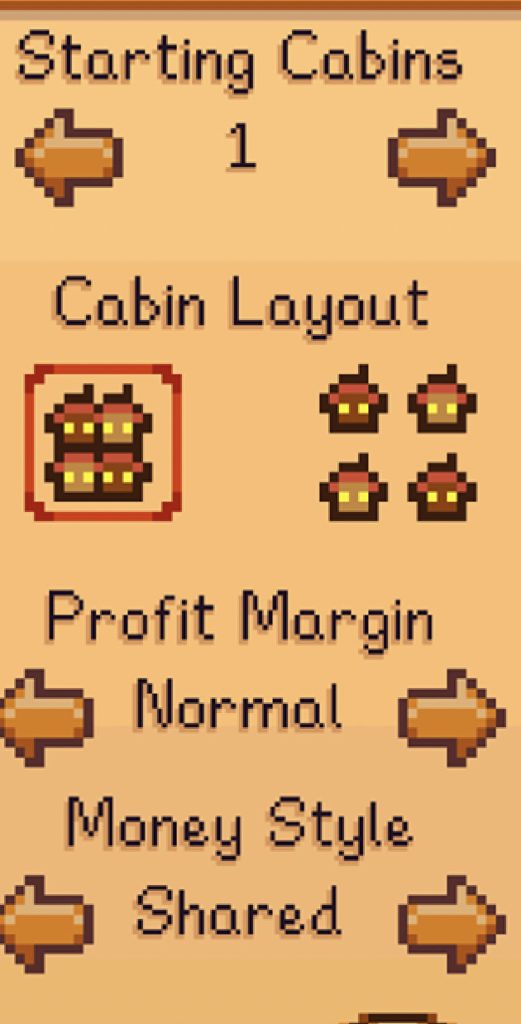 5. Select a farm.
6. Hit OK to launch the game.
7. Invite Friend or Show invite Code to your friends to allow them to join in the game host.
In so doing, you can host the multiplayer co-op Stardew Valley as you wish. Invite friends on the same console, and you can also play this simulation video game with many players together.
Here are also some tips to help you play well in the multiplayer Stardew Valley:                    
1. invest in crops immediately when you entered the multiplayer mode of the game;
2. Don't worry about animals too soon during the gameplay and learn which are most precious crops in different seasons;
3. Attach importance to wood in the farm;
4. Unlock the bridge at the very beginning of the game.
Summary:
Although playing Stardew Valley cross-play is a widespread expectation of gamers, it is impossible to play this video game across different platforms for now.
This post introduces to you how to enjoy this game in multiplayer mode, so you can invite your friends on the same console to play Stardew Valley together.
As for whether Stardew Valley cross-platform feature will be offered in the future, it remains unknown. So can you predict whether Stardew Valley will be available on PS5 or any other upgraded versions of game consoles like Windows, macOS, Linux, or Switch?