Review: 13 Key Features Of The CRM-System
Modern businesses understand better the need to utilize technology. Apart from eliminating erroneous manual processes, CRM improves customer experience and revenue of a business. In addition, more customer information is collected, stored and used to improve the business as opposed to the old methods where customers had to answer questions from every sales person adding up to the repetition and business inefficiency.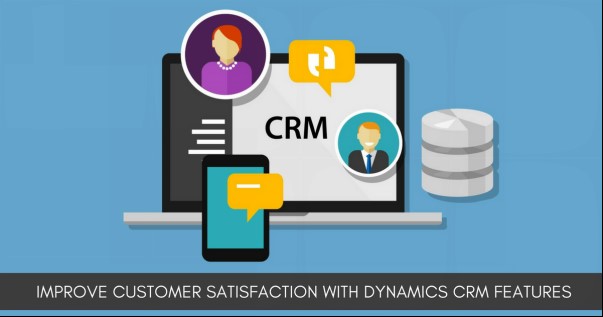 When you introduce CRM in your business, you eliminate the challenges and become an improved business. CRM system is therefore coming at the right time when it is highly needed by the businesses.
As a customer relationship management software, CRM system consolidates all the relevant customer information, automates common processes, provides tools that businesses use to monitor productivity and performance. In this article, we will discuss the key CRM features for business.
Contact Management
This CRM feature stores customer contact information. These may be names, social media accounts, and or addresses. All are stored in a database that is searchable by users. Many users are interested in user experience, layout of the fields, and the usability.
Leads Management
As a tool aimed at helping companies with sales, CRM supports leads management by managing the whole process of converting prospects by identifying them, scoring them and moving them through sales pipelines. This feature is similar to contact management feature. It ensures that leads are properly managed and that they flow or transition in a manner that is more sensible.
Tracking Interactions
Businesses should think about the number of times teams exchange hands with prospects along the sales funnel. This CRM feature supports addition of notes and tracking of all the interactions. Collaboration between sales teams and leads and customers is therefore made much easier with CRM tracking features.
Email Integration
As a communication solution, CRM integrates with Yahoo, Gmail, Outlook among other mailing systems. This therefore makes it easier to segment and manage contact lists. It also forms a centralized platform for internal cross-collaboration.
Before integrating this tool, think about the platforms your teams most likely utilize for office and off-desk communication. Teams that do not prefer collaborating within an application should therefore use CRM with email integration.
Proposal Management
The use of this feature depends on the kind of work your business does. If your business involves several back and forth over proposals or quotes, centralizing the process will be more helpful.
Document Management
Being able to access information from a centralized place makes teams efficient and more productive. Document management tools of CRM helps in collection, uploading, storing and sharing documents in a localized place and is suitable for businesses of any size.
Workflow Automation
Companies and businesses struggle with repetitive tasks. A lot of work time is therefore wasted in repetitive processes leading to higher costs of production or business. Workflow automation tool helps businesses by automating repetitive tasks. This feature therefore works by creating workflows. The workflows then trigger actions for next actions making processes quicker and more efficient.
Pipeline Management
Managing a sales funnel is crucial to ensure loses or make processes more efficient. CRM uses the pipeline management features to communicate statuses for every process in the sales funnel. Sales reps are therefore in a position to get an impression of the whole sales pipeline.
Forecasting
Business forecasting is crucial for businesses that want to stay ahead of the competition. CRM forecasting features therefore utilizes present and past sales data and trends to project future sales and revenue for a business.
Reporting
Key decision makers and managers require business analytics and reports to be in a position to make crucial decisions. CRM software reporting tools provide routine sales reports and performance reports for sales reps and managers on a weekly or monthly basis.
Finally, the CRM features that perform distinct functions with more related impacts on busiess are classified into distinct groups. The groups include core CRM features, common features and optional features.
Core Features
These features are standard across all CRM systems and either make or break the system's inclusion in a CRM. They include lead-management, interaction tracking and contact management.
Common Features
These features are found in a majority of CRM systems, but not in all. They often designate more robust systems. They include email integration, document management, proposal management, pipeline management and workflow automation.
Optional Features
They are not common in many CRM systems. Besides, they help in deciding better action plans to close any potential sale. Therefore, if you need any of them for your business, your CRM search should be adjusted to focus more on solutions that offer such features.
More Articles:
What is the Cisco EAP-FAST Module and should I Remove it on Windows 10, 8, 7?
How to Learn Computer Networking: A Step-by-Step Guide
Stay Safe With The Top 7 Windows Antivirus Software Solutions Of 2021