Killer Network Manager: What it is and How to Update
Contents:
What is Killer Network Manager? Do I Really Need it?
How to Download and Update Killer Network Manager?
How to Update Killer Network Driver?
Nowadays, many users are inclined to download killer network manager or killer control center to manage the network on Windows 10. But many of you have no idea about this killer network suite. That is why this post comes up to show you what is used to do and how to download it on your PC.
What is Killer Network Manager? Do I Really Need it?
Killer network manager, now developed into a killer control center, is a program that monitors your applications and gives priority to the running programs with a high-speed network. Normally, in terms of the running applications, they share the same network bandwidth. While with the help of killer network manager or control center, the program in much need of network bandwidth will enjoy high-speed network.
This killer control center is not a Windows-based program and is not required to be installed for every user. Only when there is need to allocate network bandwidth to a certain application will you be supposed to get this killers software.
How to Download and Update Killer Network Manager?
For some users, you cannot wait to download the killer network manager on Windows 10, 8, 7. Or you wish to update to the killer control center for more advanced functionalities. Below are the detailed steps to download killer network controller or killer control center on Killer official site.
1. Navigate to Killer website.
2. Scroll down to locate Archived Downloads.
3. Under Archived downloads, hit Killer Network Manager Suite to Download it.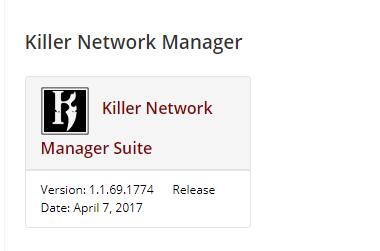 4. Find out Killer Suite, pinpoint Killer Control Center 32-bit or 64-bit for Windows 10, 8, 8.1, 7 and click it to download it.
5. Install the on-screen instructions to finish installing the killer software on your computer.
Though this killer network manager is not required on Windows systems, you can obey the steps to download killer network control center. Moreover, as you can see on Killer site, many other killer software is available like Killer cleaner, uninstaller, etc.
How to Update Killer Network Driver?
In some degree, it is also necessary to make sure the killer network driver is updated in the hope that the network works fine on Windows 10. Here in order to quickly and easily download the latest network driver, you may try Driver Booster to automatically find, download, and install the driver for the network adapter.
As the top one driver tool, Driver Booster is capable of not only updating the drivers but also fixing a wide range of device errors. After getting the killer control center on Windows 10, it can be a good choice to update the network drivers.
1. Download, install and run Driver Booster.
2. Hit the Scan button. Then Driver Booster will immediately begin to search for the outdated, missing, or corrupted drivers.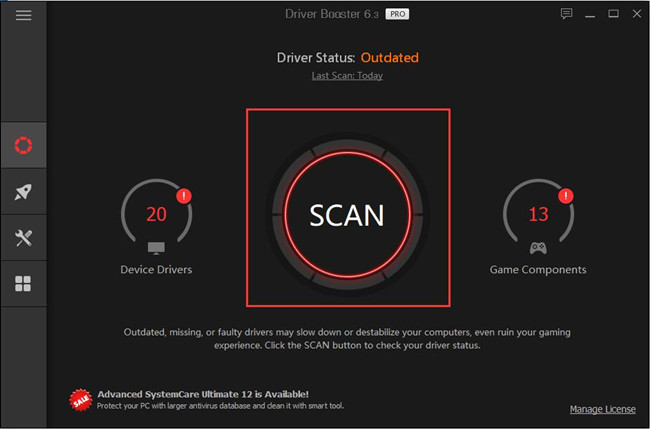 3. Find out Network adapters and then Update the network driver automatically.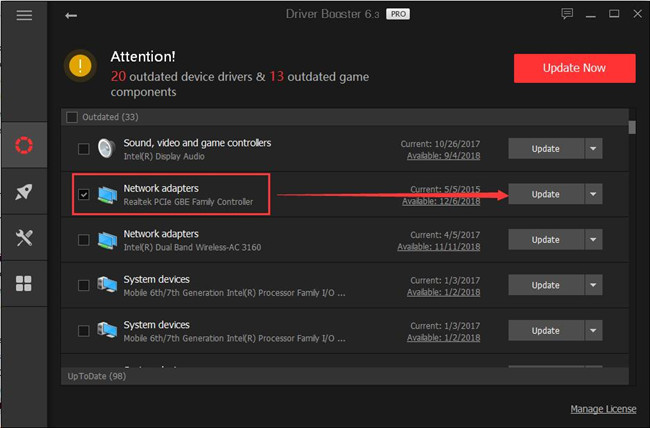 Upon Driver Booster updated the killer network driver, check if the network error has been fixed and works well with killer network manager.
Or if you would rather get the updated network driver within the system, you can navigate to Device Manager.
In Device Manager, find and expand Network adapters and then right click the network driver to Update driver.
Choose to Search automatically for updated driver software.
To conclude, from this post, you will learn what killer control center does on your computer and how to update a killer network driver.