Solved: Microsoft Edge Keeps Crashing Windows 10
After upgrading to Windows 10, every time you open it, Microsoft Edge keeps crashing. As for some users, you find great inconvenience when you come into Microsoft Edge not working and crashes on Windows 10 since you failed to search online.
Solutions:
1: Run App Troubleshooter To Solve Microsoft Edge Crashes
2: Fix Microsoft Edge Crashing Automatically
3: Perform SFC to Fix Microsoft Edge Crashing Issue
4: Add a New User Account to Run Microsoft Edge
That is why this post comes out and try to fix this Microsoft Edge constant crashing issue for Windows 10.
Solution 1: Run App Troubleshooter To Solve Microsoft Edge Crashes
Regarding the MS edge opens and closes irregularly on Windows 10, it is feasible that you make use of the embedded tool to troubleshoot this application.
Maybe it can figure out what causes Microsoft Edge out of work.
1. Go to Start > Settings > Update & Security.
2. Under Troubleshoot, locate Windows Store App and click it to Run the Troubleshooter.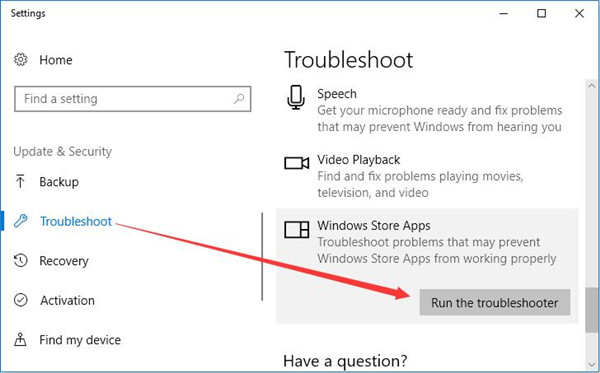 If possible, this troubleshooter can detect this Microsoft edge keeps crashing and also helps solve it.
Solution 2: Fix Microsoft Edge Crashing Automatically
If Windows 10 embedded troubleshooter failed to fix your Microsoft Edge error, you may have to resort to the third-party Microsoft Edge repairing tool. Here Advanced SystemCare, being the all-in-one software, can deal with Microsoft Edge crashes on Windows 10 1809, 1803, 1703 automatically.
Since you have no idea why Microsoft Edge crashes after opening, it is wise to allow Advanced SystemCare to give you a special fix for Microsoft Edge opens but crashes error after Windows 10 Update.
1. Download, install and run Advanced SystemCare.
2. Then locate Toolbox and then stroke Win Fix.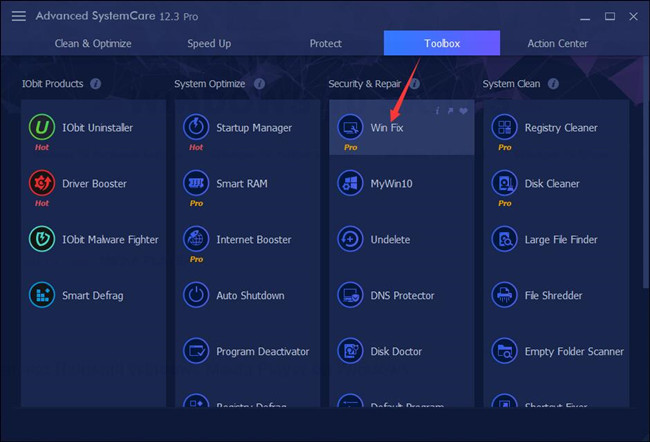 Obviously, you will see Advanced SystemCare is installing Win Fix tool for you immediately.
3. In IObit Win Fix, under Fix Microsoft Edge, hit the option Fix Microsoft Edge.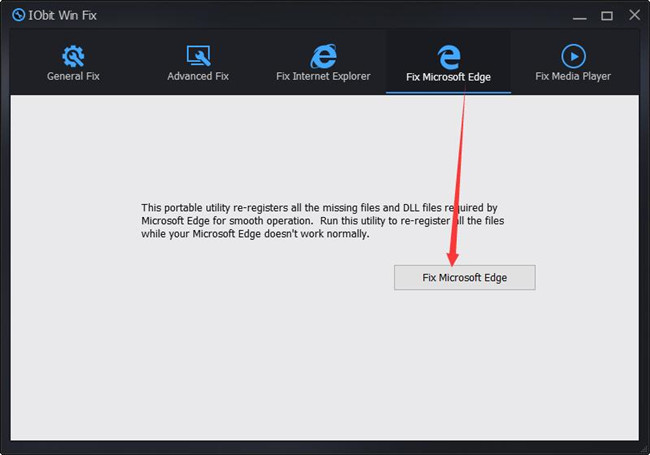 4. Then Win Fix toolbox will re-register all the missing files and DLL files required by Microsoft Edge for smooth operation.
By way of this action, your Microsoft Edge will be refreshed. Chances are that Microsoft edge crashes on startup or crashes after opening for several seconds has disappeared from Windows 10.
Solution 3: Perform SFC to Fix Microsoft Edge Crashing Issue
Sometimes, various corrupted files could also lead to Windows 10 Microsoft edge not working. So you would better use System File Checker to examine the system files on your PC so as to eliminate the MS edge problem.
1. Input Command Prompt in the search box and then right click the best-matched result to Run as administrator.
2. In Command Prompt, type in sfc/scannow and press Enter to run the System File Checker.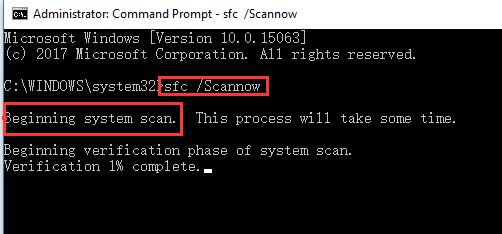 Then you can see the SFC is detecting the system files and correcting them on Windows 10.
So long as the system files are corrected, the Microsoft edge will not crash any more.
Solution 4: Add a New User Account to Run Microsoft Edge
Now that Microsoft Edge keeps crashing on Windows 10 when you sign in with the current account, you might as well manage to create a new account and check if this new user account will make this crashed Microsoft Edge disappear from Windows 10.
Now get down to add a new account on Windows 10.
1. Navigate to Start > Settings > Account.
2. Then under Family & other people, hit Add someone else to this PC.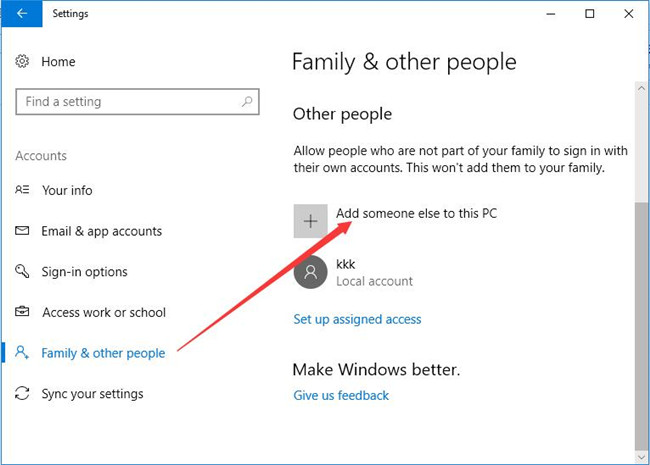 3. In the following window, click I don't have this person's sign-in information.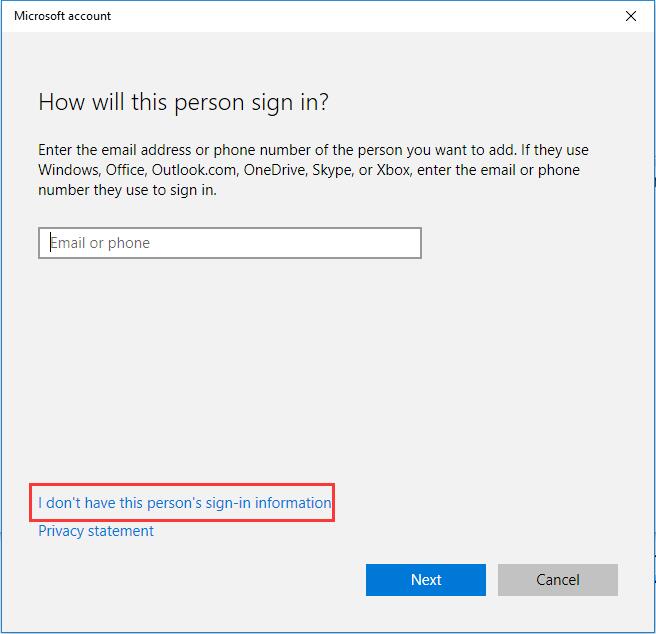 4. Choose to Add a user without a Microsoft account.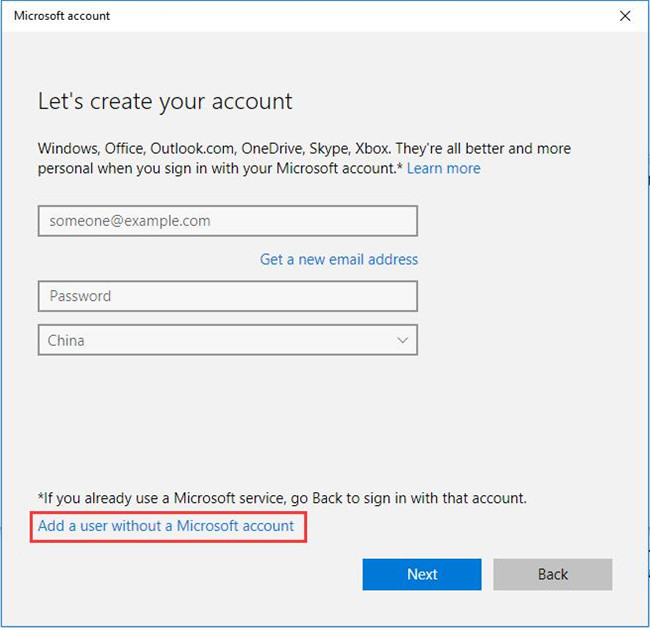 5. Then input the Username, Password in Create an account for this PC and hit OK to add a new account.
After that, you are able to see the newly added user account in account settings.
With this new account, there will be no Windows 10 Microsoft edge crashes error on your PC.
Or once you notice Microsoft edge is still crashing on Windows 10, maybe you need to disable Microsoft edge for sometime until nothing goes wrong with your browser.
Probably, the new Microsoft edge application won't crash on Windows 10 and the Windows Microsoft edge browser crashing issue has been fixed successfully.
In a nutshell, concerning Windows 10 Microsoft Edge keeps crashing error, you are qualified to get some hangs to remove it as soon as possible for your PC.
Related Articles:
How to Use Smart Screen in Microsoft Edge
How to Turn off Hardware Acceleration on Chrome, Microsoft Edge and Firefox
Tags :
microsoft edge