Solved: Avast UI Failed to Load Windows 10, 8, 7
Many of you may have installed the third-party antivirus program Avast to safeguard the security of the computer. While recently, Avast users keep complaining that UI failed to load. This is really embarrassing. AV service is not responding on Windows 10.
Once you get this Avast UI not working issue, your Avast will also stop running on your PC. And you may hope to resolve this error by clicking Restart Service in the pop-up error window. Unfortunately, that can't help.
How to Fix UI Failed to Load in Avast on Windows 10?
It is said that this UI won't load Windows 10 comes up mainly due to some related services running on your PC, like Remote Desktop services. From this perspective, you might as well go with the methods below if you would like to solve Avast AV service not responding Windows 10, no matter you are using Avast Ultimate, Avast Premier, Avast Pro or free on Windows 10, 8, or 7.
On the basis of the culprits of the Avast AV service not working, you are to make some changes to Windows processes or the Avast application itself. Or sometimes, if you find Avast won't open as UI failed to load on Windows 10, you can also attempt to fix it with the following ways.
Solutions:
1: Set Remote Desktop Services Startup Type as Automatic
2: Uninstall and Reinstall Avast Application
Solution 1: Set Remote Desktop Services Startup Type as Automatic
In light of the report from some people, this Remote Desktop Services is closely related to UI not loading in Avast or AVG on Windows 10. And in a large sense that UI failed to load this is very embarrassing can be caused by this Windows process.
Under this circumstance, you would better change the settings for Remote Desktop Services on Windows 10.
1. Press Windows + R to activate the Run box and then input services.msc in the box.
After that, click OK to go to Services window.
2. In Services window, scroll down to locate Remote Desktop Services and then right click it to open its Properties.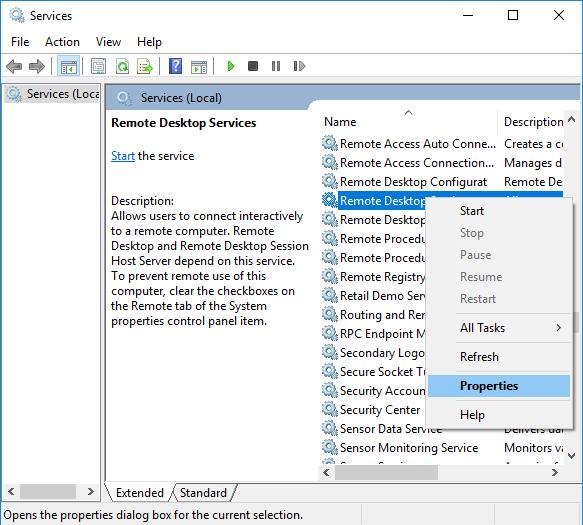 3. In Properties window, find out Startup type and then choose to make it Automatic.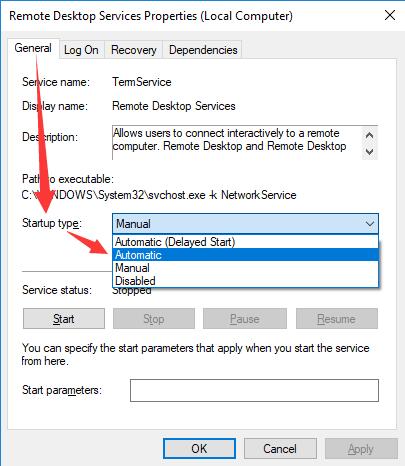 Then hit Apply and OK to save the changes.
If you followed the steps to adjust service settings, now try to open the Avast on your PC to check whether or not you will encounter Avastui failed to load Windows 10 1803 or UI failed to load AVG on Windows 7.
Unless your Avast-UI not responding is fixed at Windows 10 startup, you are supposed to move on to deal with the Avast or AVG error.
Solution 2: Uninstall and Reinstall Avast Application
If fixing Remote Desktop Services process can't remove the Avast antivirus UI won't load on Windows 10, maybe you have to uninstall Avast or AVG in order to solve the not loading UI in Avast.
After that, it is feasible for you to reinstall the antivirus Avast for Windows 10.
1. Open Control Panel.
2. In Control Panel, try to View by Category and select Programs and then Uninstall a program.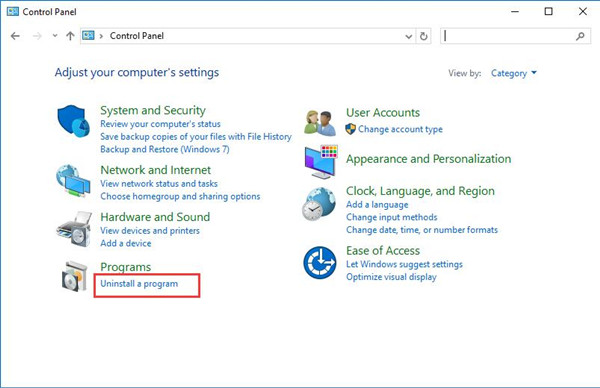 3. Then in Programs and Features window, find out Avast app and then right click it to Uninstall it.
4. Restart your PC to take effect.
Upon the time when you have uninstalled Avast or AVG from Windows 10, it is high time that you reinstalled a new Avast or AVG for your PC. You are able to navigate to Avast official site to search and download Avast Premier, Pro as you wish.
Armed with the Avast without any configuration or corruption, you will not see UI failed to load Avast Windows 10.
Therefore, these are the solutions open to you so as to solve Avast UI failed service not running Windows 10. But even though you failed to do so, you can try to enter safe mode to detect the Avastui can't load error.
More Articles:
Fixed: This App Can't Run on your PC on Windows 7, 8, 10
Fallout 4 Crashes on Startup on Windows 10