Solved: TiWorker.exe High Disk Usage on Windows 10/11
If your PC runs slowly suddenly, you will check the processes in the task manager, but sometimes you may stumble upon TiWorker.exe using high disk usage on Windows 10/11.
Or in some cases, high CPU usage caused by TiWorker.exe will come up on Windows 8, 8.1, 10, and 11. Now, this post will focus on fixing TiWorker.exe (Windows Module Installer Worker) error step by step.

What is TiWoker.exe?
Also named as Windows Module Installer Worker, TiWorker.exe is a Windows system process designed to manage Windows updates and Windows update components. Once you launch your PC, TiWorker.exe will run automatically in the background.
Especially, when Windows update or uninstalls, it may occupy lots of resources like the disk and CPU resources on your PC, thus leading to system crashes or programs slowdown.
Related: What is Mom.exe?
How to Fix Tiworker.exe High Disk Usage on Windows 10/11?
Just like what has been mentioned above, TiWorker.exe is mainly concerned about Windows update. Hence, there is much need for you to solve issues related to Windows update like Windows Update service. Besides, you also need to scan your PC for other problems or threats that may cause this Windows Module Installer Worker service to take up much disk.
Solutions:
Solution 1: Restart Windows Update Service
Firstly, you may as well make sure the Windows Update service runs well on your PC. In case that this service settings go wrong and lead to TiWorker.exe high disk, it is necessary to restart it.
1. Search Services in the search box and then hit Enter to navigate to this program.
2. In Services, find out Windows Update and right click it to Restart it. Or you can configure the startup options of Windows Update service.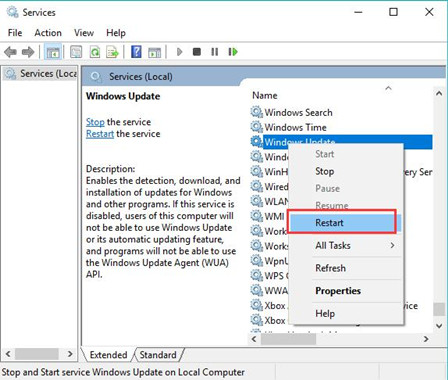 3. In Services window, right click Windows Update service to open its Properties.
4. In Properties window, under General, set Startup type as Manual and then hit Apply and OK to save changes.
Check if TiWorker.exe is still using high disk usage in the task manager on Windows 10.
Solution 2: Check for Windows Updates
Sometimes, Windows updates released by Microsoft will fix the problems and bugs on your PC, so you might as well update Windows 10 to see if the updated system will hit upon TiWorker.exe.
1. Go to Start > Settings > Update & Security.
2. Under Windows Update, try to Check for updates.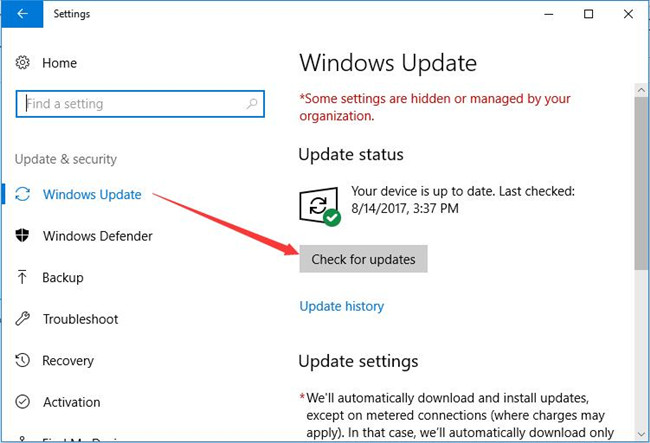 Follow up to install the available updates on Windows 8, 10. Upon installing the updating packages, Windows Module Installer Worker won't use high disk.
Solution 3: Run Windows Update Troubleshooter
Now that this high disk issue is mainly caused by problems with Windows update, it is feasible to check if there are errors with your Windows Update Manager. Here Windows Update troubleshooter is always ready for you to detect Windows updating problems.
1. In Update & Security in system settings, under Troubleshoot, find out Windows Update.
2. Then expand Windows Update to Run the troubleshooter.
Windows Update troubleshooter will be troubleshooting the issues with system updates on your PC, including TiWorker.exe high disk resulting from problematic Windows Update.
Related: How to Fix .Net Runtime Optimization Service High CPU Usage
Solution 4: Delete SoftwareDistribution Folder
If the folder named SoftwareDistribution storing Windows update packages is corrupted, there will be a high disk caused by TiWorker.exe. Therefore, it is a good choice to delete this folder to fix the corruption. After that, it is said that a new Windows Update folder will be created automatically once you reboot Windows 10.
In case of program or file conflicts, you are advised to Stop Windows Update service temporarily in Services. Then you can choose to remove the erroneous folder.
1. Type in File Explorer in the search box and then press Enter to get into it.
2. In File Explorer, go to C:\Windows\SoftwareDistribution and right click SoftwareDistribution folder to Delete it.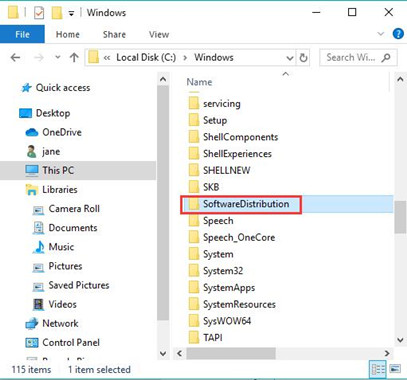 3. Then reboot your PC to take effect.
Once you restarted your computer, it will automatically create a new SoftwareDistribution folder. And you may also notice that Windows Module Installer Worker high disk has been removed.
Solution 5: Run SFC and DISM
Actually, apart from the embedded troubleshooter, you can also make full use of System File Checker (SFC) and Deployment Image Servicing and Management (DISM). Perhaps they can help find the problems with the TiWorker.exe process or any other files on Windows 10, 8, etc.
1. Input Command Prompt in the search box and then right click it to Run as administrator.
2. Then in Command Prompt, type in sfc/scannow and then hit the Enter key.
You can also run DISM to scan more components on your system.
3. In Command Prompt, enter the command DISM /Online /Cleanup-Image /ScanHealth and press Enter to run DISM.
In this way, TiWorker.exe high CPU Usage will be also fixed for some of you.
Solution 6: Update Device Drivers
Problematic drivers will give rise to problems on your PC. And the updating device drivers will be of great help to improve the performance of different devices like the graphics card, network adapter, etc. Therefore, you are strongly recommended to update all the device drivers with the professional driver tool – Driver Booster. It will find, download, and install all the drivers at the same time.
1. Download, install and run Driver Booster.
2. Click Scan button on the center of the interface.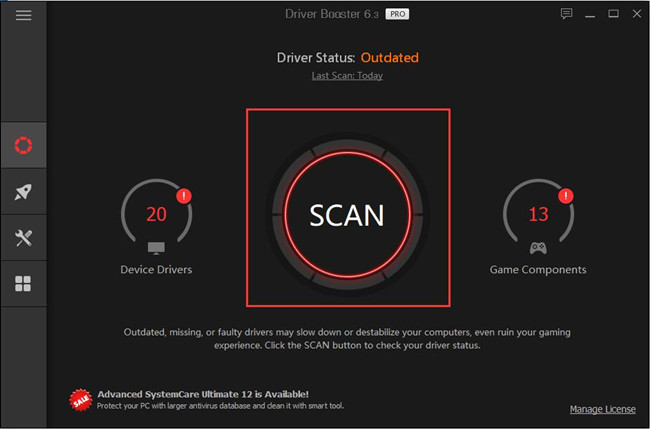 2. In the search results, hit Update Now to update all the drivers automatically by Driver Booster.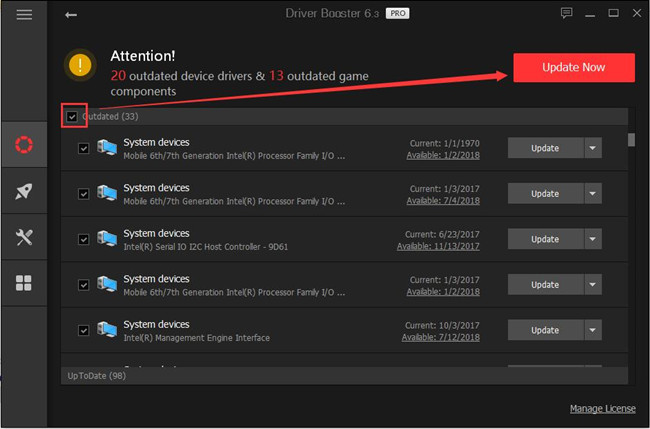 Driver Booster will then install the drivers on your PC, which may help fix Windows Module Installer Worker high disk.
Hope methods above will resolve TiWorker.EXE Windows Module Installer Worker high disk on Windows 10, 8, etc. If possible, TiWorker.exe high CPU error will also be fixed.
More Articles:
How to Fix 100% Full Disk Usage on Windows 10/11
Fixed: Modern Setup Host High CPU and Disk Usage on Windows 10/11
Fixed: Microsoft Compatibility Telemetry High Disk Usage on Windows 10/11
Tags :
disk usage