Solved: Atibtmon.exe Runtime Error on Windows 10/11
Contents:
Atibtmon.exe Runtime Error Overview:
How to Fix Windows 10/11 Atibtmon.exe Runtime Error?
Atibtmon.exe Runtime Error Overview:
There is the case. When you plug out the AC Power cord, Windows 10/11 pops up a warning message for you saying that runtime error C:\WINDOWS\system32\atibtmon.exe. And you can also see the additional information about this atibtmon.exe runtime error that this application has requested the runtime to terminate it in an unusual way. Please contact the application's support team for more information.
The question is many of you may have no idea what the atibimon.exe is, let alone how to solve this runtime error with atibtmon.exe on Windows 10.
Under this circumstance, this post comes out to walk you through this atibtmon.exe error step by step.
What is the Atibtmon.exe?
Belonging to ATI Brightness Monitor, atibtmon.exe is the executable file enabling you to get close to the display brightness option. It is essential for when you need to get into the power-mode and make computer brightness dimmed on Windows 10.
Besides that, this atibtmon.exe Windows process is not so important that you must leave it on your PC. So that is your choice whether or not you want to get rid of this ATI Brightness program.
So once there are any problems with the atibtmon, when you unplug the power cord, atibtmon.exe runtime error will come up telling you cannot do that on this PC.
How to Fix Windows 10/11 Atibtmon.exe Runtime Error?
The major causes of the atibtmon.exe error are the incompatible display driver, the Vari Bright settings in Catalyst Control Center, and the power option settings in Windows 10/11.
That is how you are to do in order to solve Windows runtime error.
Solutions:
Solution 1: Disable Vari Bright in Catalyst Control Center
The first method you can take is to stop the Vari Bright, it is reported the quickest way to fix atibtmon.exe runtime error on Windows 10.
In this way, to avoid the atibtmon.exe runtime error when disconnecting the AC Power cord, you may as well manage to disable this feature in Catalyst Control Panel.
1. Open AMD Catalyst Control Center from your Desktop.
2. In this Control Center, locate PowerPlay and under it, decide to uncheck the box of Enable Vari Bright.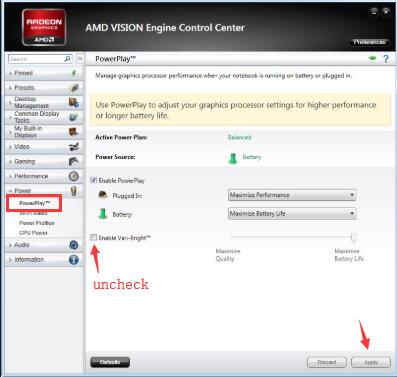 Then click Apply to take effect.
On that occasion, the Vari Bright Windows 10 will have been stopped and you would better check you will also encounter atibtmon.exe runtime error at startup on Windows 10.
Tips: What is Vari Bright in AMD Catalyst Control Center?
As many of you may ask what this feature and why you are prompted to disable it. Here comes the answer.
The Vari Bright Windows 10 is the feature that can reduce drastically the much power you use in the display so as to save power for you. And if possible, it will dim the display brightness.
Solution 2: Uninstall and Reinstall the Graphics Driver
This atibtmon error can be closely related to the display on your computer. And among the display errors, the most potential one is the incongruent display driver for Windows 10.
No matter you feel like to roll back the graphics card driver or update it, just try to uninstall the current one and get a new one from Device Manager.
1. Navigate to Device Manager.
2. In Device Manager, expand Display adapters and then right click the display driver to Uninstall device.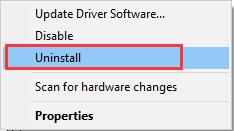 3. Then in Uninstall Device window, tick the box if Delete the driver software for this device and then hit Uninstall to confirm it.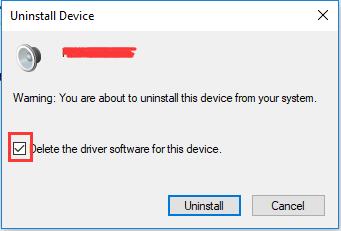 If this way cannot help you to uninstall it, you can use this way: uninstall AMD graphic driver completely.
After that, Device Manager will remove your display driver from Windows 10, such as the AMD Radeon graphics driver.
4. Reinstall the graphics driver by downloading and installing it from the official site.
Similarly, for AMD users, of course, navigate to AMD site.
5. download and Install AMD graphics driver on Windows 10. And here is the tutorial with pictures: manually update AMD drivers.
Now you can check if your new display driver is compatible with Windows 10. If the runtime error atibtmon.exe disappeared, maybe it is due to your matched display driver.
Solution 3: Change Power Plan Settings for Windows 10/11
Now that the Powerplay feature is one of the reasons that cause your atibtmon runtime error, as the third resort, you may as well manage to make an adjustment to the advanced power plan settings in Windows 10.
1. Type in Power and sleep in Start search box and then hit Enter to move into it.
2. Then under Power & sleep, in Related settings, click Additional power settings.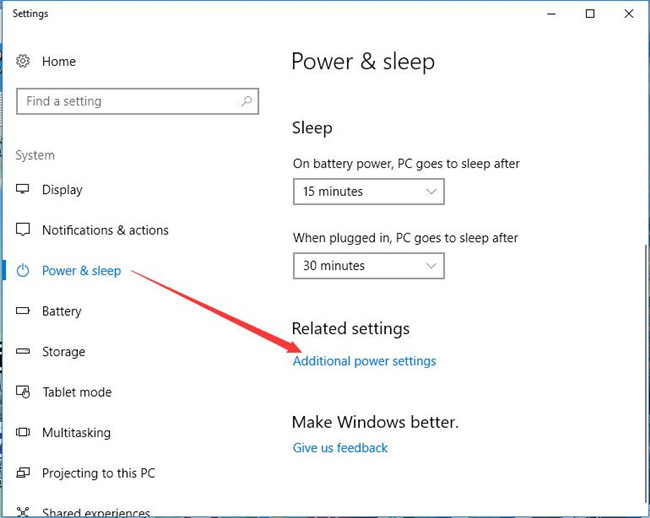 3. Click Change plan settings next to your power plan, here it is Balanced.
4. Then hit Change advanced power settings.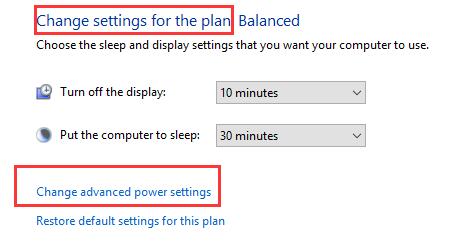 5. Expand ATI Graphics Power Settings and then determine set the ATI Powerplay settings as High Performance.
At last, click Apply and OK to save changes.
In this way, the atibtmon.exe runtime error of Windows 10 would be fixed. Or you can also find the atibtmon.exe stopped working vanished as well.
All in all, on the basis of the causes of the runtime error atibtmon Windows 10, this thread helps you how to solve the atibtmon.exe issue from the perspective of the graphics driver, Powerplay settings, and Vari Bright feature adjustment. May one of them can be useful for your runtime error C:\WINDOWS\system32.
More Articles:
What is atieclxx.exe and how to remove it on Windows 10/11?
Fixed: AMD Catalyst Control Center Cannot Be Started
Tags :
microsoft