What is atieclxx.exe and How I Remove it on Windows 10/11 Startup
Contents:
How to Remove Atieclxx.exe from Windows 10/11 Startup?
Atiedxx.exe Overview:
For some people, you may happen to slow performance in games or other programs, and when you check the CPU usage or memory usage in task manager, you can always see that there is a process named atiedxx.exe occupying too much CPU and RAM.
Whatever case you are in, atieclxx.exe no description or atieclxx.exe access denied, you can decide to consult the content in the following part to get more idea about the process atieclxx.exe, including what it is and how to remove the atieclxx.exe from Windows 10/11.
What is Atiedxx.exe?
Just like Csrss.exe and winlogin.exe, atiedxx.exe is a process in task manager. To be more specific, this atiedxx.exe is coming along with AMD External Event, the software of AMD HD graphics card. So long as you use the AMD card, there will be an atiedxx.exe process in task manager on Windows 10/11. And normally, this atiedxx.exe process starts running the moment you boot your computer.
Here .exe is the format for ATI Catalyst Control Center, and it indicates the executable file on your PC.
What is more, atiedxx.exe is used to control ATI Hotkey feature and some other stored resources necessary for some programs running correctly.
Is it Atiedxx.exe Virus?
As you have been reminded, the atiedxx.exe is an executable file. So on some occasions, it can be harmful to your PC. But normally, the atiedxx.exe process is not a virus. It is a component of AMD External Event. Windows 10 can live without it and it can cause high CPU or memory.
To detect out whether or not the atiedxx.exe process on your computer is a virus, you just need to check the location you have saved the atiedxx.exe on Windows 10.
If it is saved in C:\Windows\System32, it means that your atiedxx.exe is safe. While if the atiedxx.exe is located in a folder under C:\Program Files, there may be some security problems on your computer. In this way, you can determine to remove it from Windows 10 to see if it works for the atieclxx.exe error.
How to Remove Atieclxx.exe from Windows 10 Startup?
As some of you often asked: "Could I uninstall etieclxx.exe from task manager? How can I do that on Windows 10?", now once you found that the atieclxx.exe brings you a virus, you might as well decide to get rid of this unessential part from your PC. In that case, the etieclxx.exe on Windows 10 won't run at startup.
Disable Atieclxx.exe in Services:
1. Press Windows + R to elevate the Run box and then enter services.msc in the box.
2. In the Services window, scroll down to locate AMD External Events Utility and right click it to open its Properties.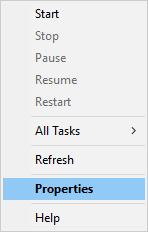 3. Then in AMD External Events Utility Properties, find out Startup type and then set it as Disabled.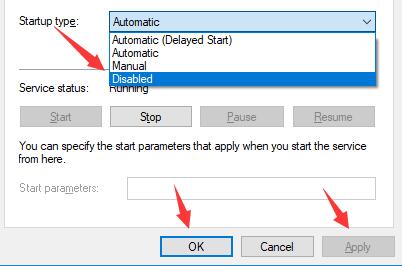 Finally, hit Apply and OK to save changes.
Remove Atieclxx.exe Automatically:
You can also make full use of Advanced SystemCare to get rid of atieclxx.exe process automatically for you. It is a powerful and comprehensive tool which is capable of supervising process performance for you.
1. Download, install and run Advanced SystemCare.
2. Then under Toolbox, hit Process Manager to let Advanced SystemCare get it directly.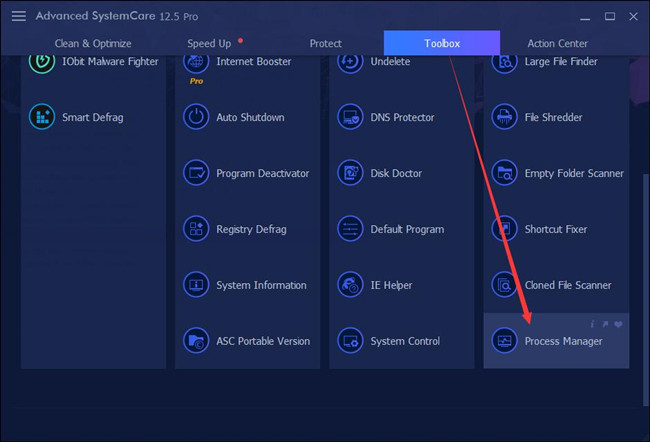 3. In IObit Process Manager, find out atieclxx.exe process and then right click it to End Process.
Apart from stopping this process from running, it is also available for you to set priority for the atieclxx.exe, such as High, Normal or Low priority.
4. Right-click atieclxx.exe to Set Priority Low.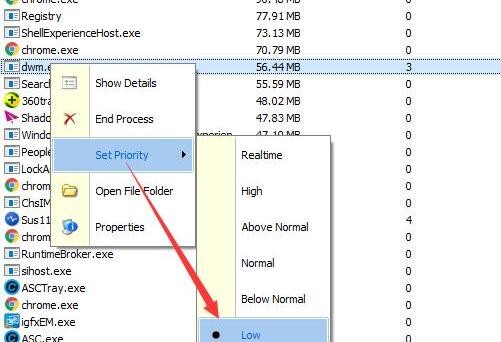 Under this circumstance, Advanced SystemCare will have ended the atieclxx task for you. If you do wish it not to run on Windows 10, just take advantage of Advanced SystemCare.
The instant you have disabled AMD external events utility service from startup, it is a thing of course that you will not be plagued by the etieclxx.exe error Windows 10.
Anyway, you are able to know more about the process related to AMD – atieclxx.exe, for example what atieclxx.exe is and if it is a virus on Windows 10. What's more, you can get the way about how to uninstall this AMD process in task manager from your computer.
More Articles:
Fix Actionur OOP Server Keeps Running in Task Manager
How to Fix Desktop Window Manager Cause High CPU Usage Problem
Tags :
amd