BSOD Error: Unmountable Boot Volume on Windows 10/11
Accidentally, you may have noticed that your PC run into the blue screen of death of unmountable boot volume error. Under this circumstance, it is predictable that Windows 10 failed to login in and you are unable to perform any actions with the computer.
In terms of the reasons why you come into this unmountable_boot ­_volume BSOD on Windows 10, it can be concluded that the system issue, local disk drive, etc.
At this moment, get ready to deal with this blue screen of death issue.
How to Fix Unmountable Boot Volume on Windows 10?
Now that the main causes of this unmountable boot volume BSOD are the problematic Windows 10 system errors, Master Boot Record.
It is wise and feasible for you to solve this system boot issue by way of system automatic repair and disk checking.
Get to try the methods below to remove the unmountable_boot_volume error from Windows 10. Or before you use the relatively complicated ways, you would better choose to restart your PC to take effect.
Solutions:
Solution 1: Check Local Disk Drive
First and foremost, if you found restarting Windows 10 is useless for you to get rid of the unmountable boot volume blue screen of death, there is much need for you to go to the Command Prompt and then decide to check the condition of the disk drives on Windows 10.
Perhaps the disk, such as local disk drive C, is infected, which gives rise to BSOD of unmountable_boot-volume.
1. Type in Command Prompt in the search box and then right-click the result to Run as administrator.
2. In the Command Prompt, enter chkdsk /r c: and then hit Enter to run this command.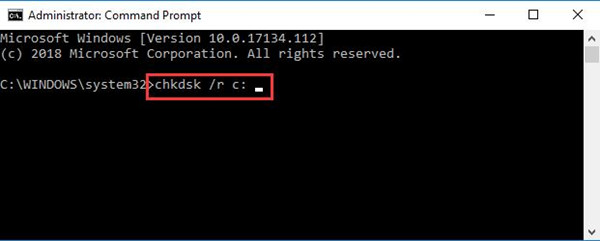 Here it is also available for you to run the disk checking tool to examine the condition of the other disk drives besides disk C:, to do that, just replace the c with other drives, like local disk drive F:.
But it is also possible you cannot even go into Windows 10, in this sense, you need to enter the Command Prompt from the startup.
Shortly after that, Windows 10 disk checking will come up and work to examine the working environment of your disk drive C.
Possibly, it can be seen that your memory disk error has been removed and in this way, there will be no more Blue Screen of death by unmountable_boot_volume on Windows 10.
Solution 2: Perform Windows 10 Automatic Repair
Now that this unmountable boot volume BSOD failed to enable you to boot into Windows 10 as usual, perhaps there is fat chance that you can even login into your account.
Much annoying as it is, you might as well turn to the automatic repair on Windows 10, come what may, it may fix your boot issue to some degree.
Before you use this system repairing tool, there is much need for you to prepare for some devices, including bootable USB device and Windows 10 ISO files.
Now it is high time that you managed to repair the system error immediately.
1. Restart your PC and then plug in your bootable USB flash drive and then follow the on-screen instructions to finish the setup. Here you will be prompted to select the language of your PC.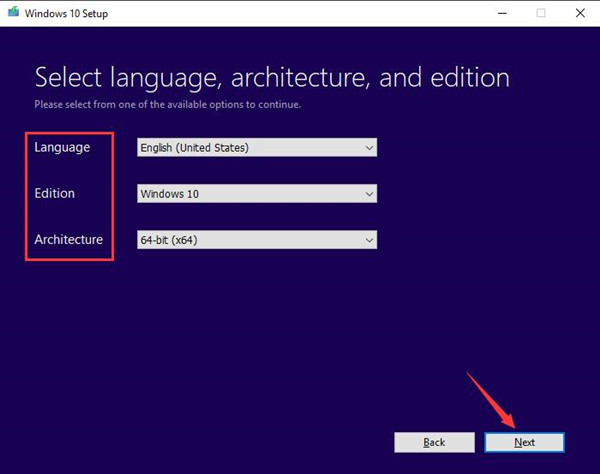 2. Soon after that, choose to Repair your computer. You can find out it in the left corner.

3. Then go to Troubleshoot > Advanced options > Startup repair.
4. In Startup repair, it is feasible for you to choose the Windows system on which there is an unmountable-boot-volume error.
Just wait for the start and end of this repairing process, it will in large sense deal with your blue screen of death properly.
Solution 3: Fix Windows 10 Master Boot Record
As you may know that the Master Boot Record (MBR) is used to locate and manage your system, therefore, it is more helpful than any other programs to find out the place where Windows 10 is stored.
At this moment when you noticed you were in the face of unmountable boot volume blue screen, you should attempt to fix the MBR since BSOD to some extent is actually a system boot problem.
To resolve the Master Boot Record utility trouble, go ahead.
1. Like the steps above, in the startup, navigate to Troubleshoot > Advanced options > Command Prompt.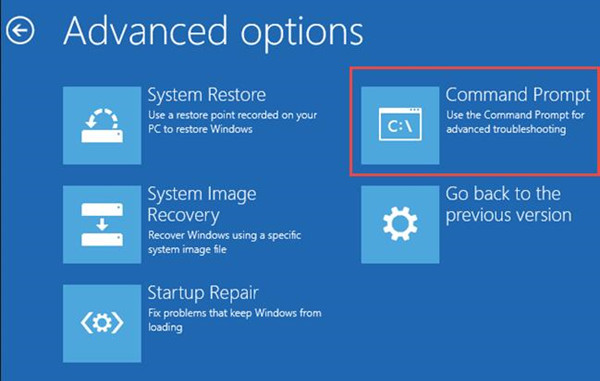 2. Then in Command Prompt, input bootrec /fixboot and then press Enter to solve Master Boot Record.

Once the Master Boot Record has been fixed, it can be predicted that Windows 10 won't be haunted by the blue screen of unmountable_boot-volume Windows 10.
Or if the BSOD persists, maybe you have to reset Windows 10 in order to make the system boot problem disappear from your PC.
In a word, when it comes to the unmountable boot volume error, you would better mainly try to cope with it from the perspective of system file fixing, disk, and system error removing.
More Articles:
Fix IRQL_NOT_LESS_OR_EQUAL BSOD Windows 10
Fixed: Ntkrnlmp.exe BSOD Error Windows 10, 7
Tags :
BSOD