8 Ways to Fix Bugcode USB Driver Blue Screen on Windows 10/11
When your PC happens to BSOD, such as the Bugcode USB Driver error (0x000000FE), it will restart automatically for the purpose of preventing your PC from being damaged.
People are discussing how to solve this Blue Screen of Death related to USB driver. But few have effective solutions to remove it from Windows 10 completely. You have to troubleshoot this Bugcode_usb_driver BSOD step by step for Windows 10.
How to Fix Bugcode USB Driver Blue Screen on Windows 10?
Windows 10 stop error Bugcode USB driver blue screen mainly results from the USB driver. But apart from the USB driver error, for some users, USB power settings, disk or some programs are to blame.
You may as well get down to trying them until Windows 10 USB blue screen has been removed.
Solutions:
1: Force Shut Down and Disconnect All USB Devices
3: Uninstall and Reinstall USB Drivers
5: Disable USB Selective Suspend Setting
Solution 1: Force Shut Down and Disconnect All USB Devices
To simply this BSOD error, you need to make sure the bugcode_USB_driver Windows 10 is not caused by the external USB devices, including USB mouse, keyboard, USB drives, etc.
If you are kept bay since Windows 10 is stuck in blue screen of death due to this USB driver BSOD, try to do a hard boot for your PC and then unplug all the external devices.
At a while, plug in again and launch Windows 10 to see whether Bugcode USB driver Blue screen pops up this time.
Solution 2: Enter Safe Mode
If Windows 10 won't boot because of BSOD Bugcode USB driver, you can manage to get into safe mode from Windows startup.
Only in this way can you boot up and enter the system to figure out what causes Budcode USB driver issue and how you can fix it with more targeted methods.
Solution 3: Uninstall and Reinstall USB Drivers
It can be the most powerful and efficient way to solve the Bugcode USB driver BSOD issue.
If your screen goes into blue suddenly accompanied by the Bugcode USB driver error, the most related device drivers are Display drivers, video card driver, chipset and network drivers on Windows 10.
1. Go to Device Manager.
2. Pinpoint Universal Serial Bus controllers and right-click the USB device to Uninstall device.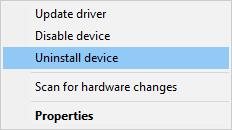 Here you can also decide to update the network driver under Network adapters and many other drivers in device manager.
3. Confirm to uninstall the driver.
4. Restart Windows 10.
If it can automatically install the updated driver for your video card, chipset, and network adapters, you are able to fix the Blue Screen of Death caused by Bugcode USB driver error, either.
Solution 4: Update the USB Driver
While from other clients, it is found that perhaps there are other device drivers that give rise to Bugcode_USB_Driver BSOD on Windows 10.
Under this circumstance, there is much need for you to update all the drivers for Windows 10. So you may as well take advantage of Driver Booster to allow it to update all the drivers for you automatically. Driver Booster is the professional and the best driver updating software, which will save much time for you.
1. Download, install and run Driver Booster on your PC.
2. After that, click Scan button to start searching for any missing, corrupted, or even faulty drivers.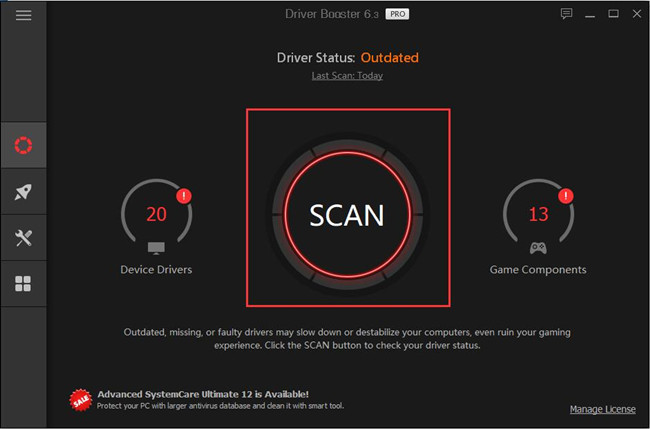 3. Locate Universal Serial Bus controllers to Update.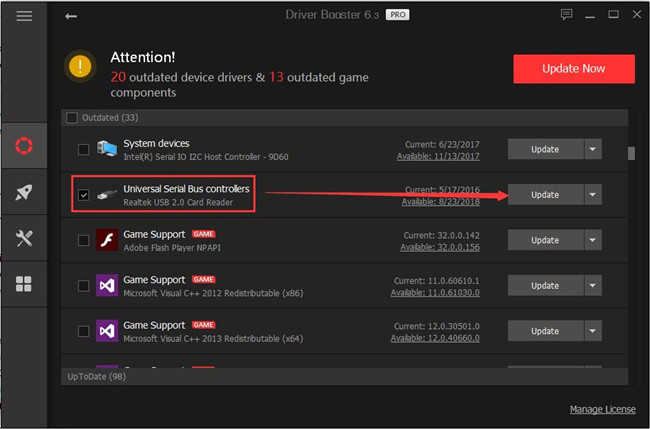 4. Or you can also choose to Update Now to get all the device drivers updated on Windows 10.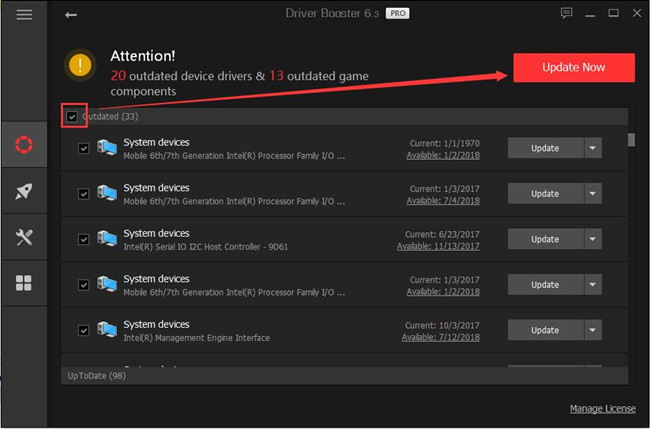 Once Driver Booster finished its work, Bugcode USB driver blue screen can also be fixed in some cases.
Solution 5: Disable USB Selective Suspend Setting
Now that your Blue Screen of Death error is closely related to the USB, you can see all the settings concerned with USB can be the culprits. Among them, the advanced power setting regarding USB is most likely to cause your computer to crash in Blue Screen of Death.
1. Type in Power & sleep in the search box and stroke Enter to go into Power and sleep settings.
2. Under Power & sleep, click Additional power settings.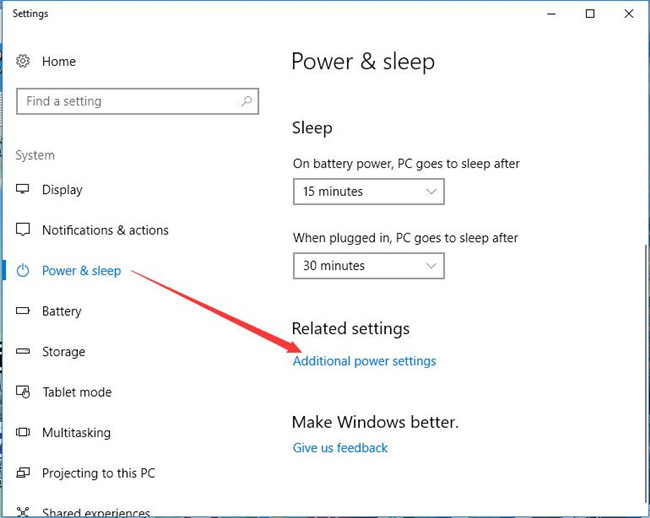 3. Then go to Change power settings next to your power plan.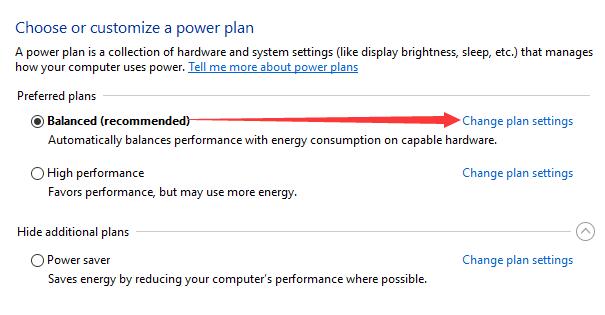 4. Choose to Change advanced power settings.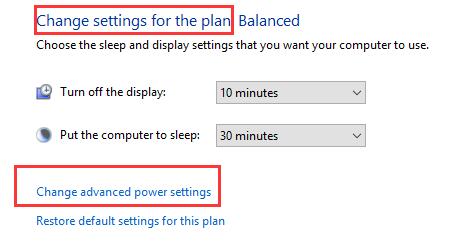 5. In Power Options, locate and expand USB settings, then open USB selective suspend settings to Disable At last, click OK to save changes.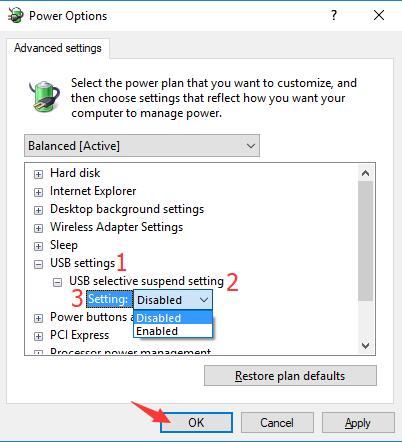 6. Close Power and sleep settings and reboot your computer.
You can know when login in Windows 10 if there are any error showing you on the screen saying it is a Bugcode USB Driver Blue Screen error.
Solution 6: Run Windows Check Disk
Disk errors can also give rise to BSOD issue caused by Bugcode USB Driver. So you can choose to use the Windows disk checking tool – chkdsk to make sure there is not any problem with your hard drive disk on Windows 10.
1. Press Windows + R to activate the Run box.
2. Type in cmd in the box and hit OK to enter the Command Prompt.
You need to make sure you are logging on to Windows 10 as administrator.
3. Input chkdsk c: in Command Prompt and stroke Enter to perform this command.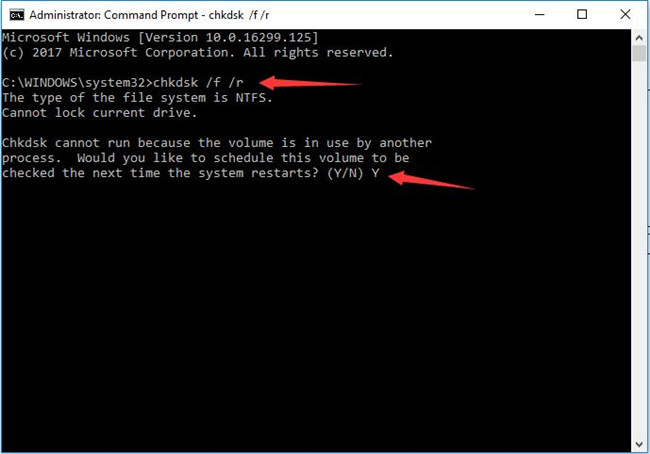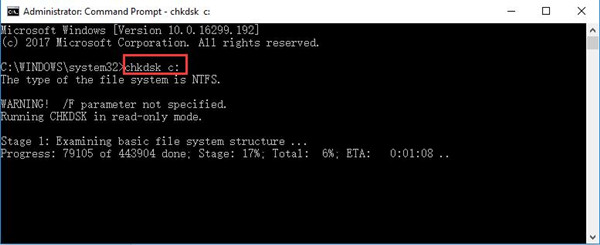 Then you can find disk checking tool will be scan for your PC disk.
In this way, the corrupted file in the disk can be corrected. And your Bugcode USB driver Blue Screen of Death can disappear.
Solution 7: Check for Windows 10 Update
For Windows 10 users, you can update your Windows system regularly, such as the Creators Update 1601, 1709.
What's more, the updated Windows usually possesses new features enabling you to make better use of Windows 10. It can also recover some bugs for your PC, such as the Bugcode USB driver Blue Screen error.
1. Go to Start > Settings > Update & Security.
2. Under Windows Update, click Check for updates.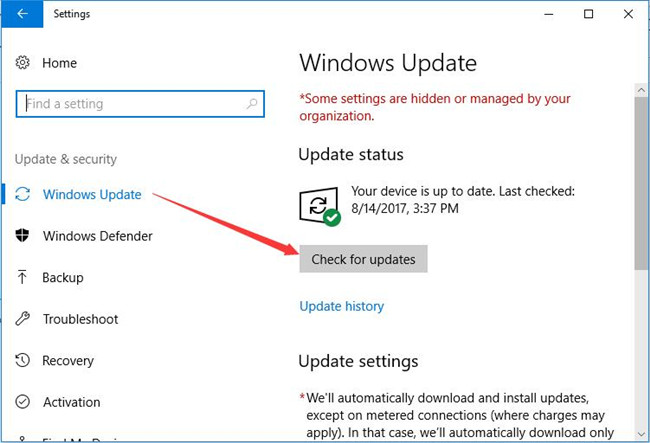 Then you can see Windows 10 is checking for update for you, if there are any, it will download the updates for you automatically.
3. After the update, you can restart your PC to take effect.
Hope the newly installed Windows can help you fix the BSOD problem led by Bugcode USB driver on Windows 10.
Solution 8: Uninstall Malware
To make sure it is not the third-party software bringing your computer into Blue Screen with the error Bugcode USB driver, it is advisable you try to remove them.
1. Open Control Panel.
2. Choose to View by Category and find out Uninstall a program under Programs.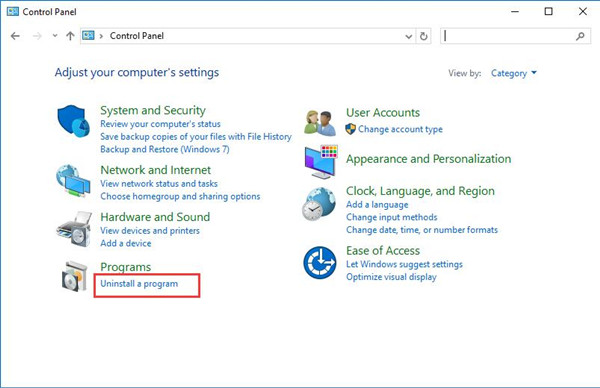 3. In Programs and Features, right-click the program (the third-party software or recently installed) to Uninstall.
4. Restart your computer.
At the moment you start your computer again, the bugcode USB driver Blue Screen perished.
BSOD errors are common on Windows 10, and it can cause your PC not working. That is why you are supposed to take measures to remove it from your computer as soon as possible by referring to this post.
More Articles:
Fix Clock Watchdog Timeout Error on Windows 10/11
8 Ways to Fix Critical Process Died BSOD on Windows 10/11
Tags :
BSOD