Fix Softthinks Agent Service High Disk Usage on Windows 10
Contents:
Softthinks Agent Service High Disk Usage Overview:
For Dell users, when you PC freezes or slows down, you may can't help heading to task manager to check the program working condition on Windows 10. According to your reports, in task manager, there is a Softthinks Agent Service (Sftservices.exe) taxing Windows 10 100% disk usage, for instance, on Dell Inspiron 3542, which is similar to sedlauncher.exe high disk usage.
Or sometimes, Softthinks Agent Service disk usage error will pop up especially after you waking up from Windows 10 sleep mode.
But for many Dell users, you may have no idea what this Softthinks Agent Service does on your PC, but this Softthinks Agent Service 100 disk usage happens even to a new laptop. So go ahead to learn more and then fix 100 disk usage error on Dell laptop on Windows 10.
What is Softthinks Agent Service?
Also displaying as SftService.exe in task manager, this Softthinks Agent Service belongs to Dell Backup and Recovery utility that is used to back up the system when there is any critical error coming up and causes harm to Windows systems. Furthermore, actually, this Dell Backup and Recovery is also a part of Dell Backup and Recovery or Dell DataSafe Local Backup or AlienRespawn in Dell Alienware PCs.
On the other hand, Softthinks Agent Service functions as well every time you start Windows 10 normally or from sleep mode or hibernation. That is also why Dell users often complained that the Soft thinks Agent Service hogged 100 disk usage or even CPU usage on Windows 10.
Can I Disable Softthinks Agent Service from Windows 10?
Yes, you can. As what is said above, Softthinks Agent Service is not a system service and it is only designed for Dell clients. So if there is no special use of it, you can completely disable or even remove it from your PC.
Of course, for the sake of safety, you would better make full use of another system recovery tool to help you safeguard system data after you disabled Dell Softthinks Agent Service for the purpose of fixing Dell 100 disk usage by SftService.exe.
How to Fix Softthinks Agent Service 100% Disk Usage on Windows 10?
Since SftService.exe often uses up computer disk usage and makes your PC lag or freeze, it is high time that you tried to deal with this disk usage issue by Dell Softthinks Agent Service on Windows 10.
Solutions:
1: Disable Softthinks Agent Service
2: Uninstall Softthinks Agent Service
3: Turn off Softthinks Agent Service Automatically
Solution 1: Disable Softthinks Agent Service
As this SftService.exe high disk usage on Windows exclusively occurs to Dell computer, there are not any special solutions to fix the system issue so as to reduce the disk usage. Therefore, now that Soft thinks Agent Service is using up disk, you may as well disable it from running from startup or every wakeup.
1. Stroke Windows + R to activate the Run box and then input services.msc in the box. Then hit OK to move on.
2. In Services window, scroll down to find out Softthinks Agent Service and right click it to open its Properties.
3. Then under the General tab, under the Startup type, set it as Disabled and Stop it in Service status.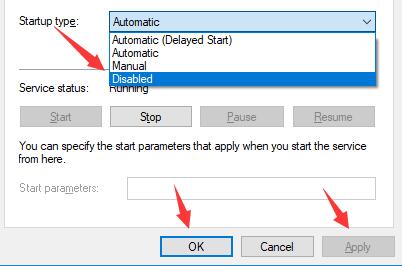 4. Click Apply and OK to save changes.
For Dell users who have no idea how to disable Softthinks Agent Service, you can also get the hang it by referring to the steps above.
The time you stopped SftService.exe process, it won't eat up disk ever since you log in Windows 10 and you can check in task manager whether 100 disk usage by agentservice.exe of Softthinks remains on Windows 10 and make PC freeze or lag.
Solution 2: Uninstall Dell Backup and Recovery Utility
In the second place, if you hope to prevent Softthinks Agent Service from hogging 100% disk usage on Dell laptops, you can uninstall the Dell Backup and Recovery utility as the culprit Softthinks Agent service is one of the component of this Dell backup software, if you get rid of it, SftService.exe process will also be removed as well.
1. Open Control Panel.
2. Then choose to View by Category and then locate Programs > Uninstall a program.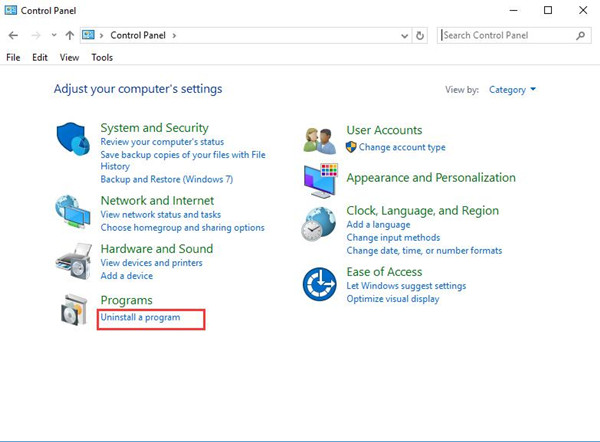 3. In Programs and Features window, aim at Softthinks Agent Service and then right click it to Uninstall it.
4. Reboot Windows 10 to take effect if required.
Solution 3: Turn off Softthinks Agent Service Automatically
Sometimes, if some applications on Dell laptop will keep using this SftService.exe in task manager, high disk usage by it will pop up. In this case, there is much need for you to give a real-time scan for your computer using Advanced SystemCare. This tool will also automatically turn off some services like Softthinks Agent service in order to fix the high disk usage error on Windows 10.
Here Advanced SystemCare will utilize its tool Performance Monitor to monitor and then disable this Softthinks Agent service from working.
1. Download, install and run Advanced SystemCare.
2. Once Advanced SystemCare started running on your PC, right click its program icon at the right bottom of the Desktop to Open Performance Monitor.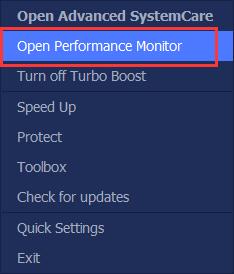 In doing so, you can see the Performance Monitor displays on the Desktop.
3. In Performance Monitor, hit the arrow icon on the right side to Maximize Performance Monitor.

4. Locate the Disk tab and then hit the Speed up icon.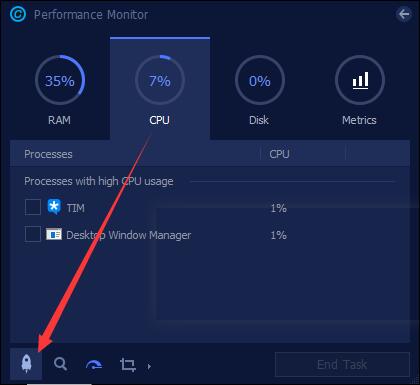 You can see under Disk tab, the Softthinks Agent service is eating up disk usage. It is available to cut down the disk usage by speeding up.
Now chances are that the SftService.exe stops working and using up disk on Windows 10.
Once Dell Backup and Recovery software is removed, Softthinks Agent Service will also be uninstalled from Windows 10, so there won't be any Softthinks Agent Service 100 disk on Windows 10.
More Articles:
Fixed: Microsoft Compatibility Telemetry High Disk Usage on Windows 10
Fixed: Windows Host Process Rundll32 High Disk Usage Error
Fixed: System and Compressed Memory High Disk Usage Windows 10
Tags :
disk usage