How to Uninstall Chromium on Windows 10
Contents:
Chromium Uninstall Overview
Unconsciously, after you get Chromium downloaded, Chromium high CPU usage pops up as if it were malware. Or sometimes, even if you tried to remove the Chromium browser from Windows 10, after a while, you find Chromium installed itself.
And for some users, in your minds, though similar to Google Chrome, this Chromium browser just seems to be inconvenient for you when compared with Chrome, of which the unstable updates in Chromium can be the most frustrating problem.
All these cases demand you to delete the Chromium for the sake of PC safety or personal habits on Windows 7, 8 and 10.
What is Chromium?
Being itself a comprehensive and multi-functional browser, Chromium is also Google's open-source browser project in that it offers Google Chrome browser numerous code. Not limited to Chrome, other browsers like BeagleBrowser, BrowserAir, BoBrowser, and Flashlight are also utilized the code from Chromium.
Simply put, Chromium is a browser behaving like Google Chrome and it is also the basic code for Chrome and other browsers to encode.
Is Chromium a Virus?
Normally, Chromium is not a virus or malware on your PC. Like Chrome, Chromium works as a normal browser.
But now it is a common phenomenon that your Chromium browser is rewritten by third-party software and permeates into your PC as bundleware and spam e-mails. Under this circumstance, users find chromium.exe or chrome.exe uses much CPU or hard disk space on Windows 10.
In such a case, you can't help thinking of removing this unwanted Chromium from Windows 10.
How to Remove Chromium Permanently from Windows 10?
Provided that you prefer to make use of the Chrome browser or the Chromium installed on Windows 10 occurs to errors such as high CPU or RAM usage, you are entitled to several ways to get rid of Chromium on Windows 10, even if you stumble upon Chromium can't uninstall, try the following ways one by one until Chromium browser is removed.
Method 1: End Chromium in Task Manager
Supposing that you are running Chromium browser on Windows 10, it is a high probability that you are able to locate and remove Chromium in Task Manager. It is the management tool for both running and background programs.
1. Right click the Start button and then select Task Manager from the list.
Here you can also press Ctrl + Shift + Delete to open Task Manager.
2. In Task Manager, under the Apps, right click Chromium to End task.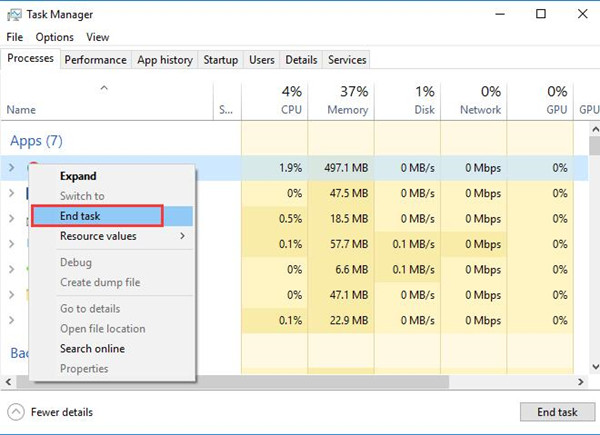 Aside from the Chromium browser, all the other Chromium.exe can be killed in Task Manager as well.
Hence, Chromium will not work on Windows 10, but to some extent, it can only temporarily turn off Chromium, if you feel like removing it from your PC completely, just move ahead.
Method 2: Uninstall Chromium Browser in Apps Settings
On Windows 10, all the app settings are configured together, therefore, to uninstall Rogue Chromium browser, it is available to finish that in Windows 10 App settings.
1. Go to Start > Settings > Apps.
2. In Apps & Features, scroll down to locate Google Chromium and then click Uninstall.
3. Reboot Windows 10 to take effect.
When you sign in again, you can observe that Chromium malware has been uninstalled successfully.
If you wish to download Google Chrome, you can go to Google official site and get it on Windows 10. Upon encountering Chrome won't install, try to download it for more times.
Method 3: Uninstall Chromium via Control Panel
Control Panel manages programs as well. As for deleting Chromium as it eats up Windows 10 hard drive space, the Control Panel will enable you to do that.
1. Open Control Panel.
2. In Control Panel, try to View by Category and then hit Uninstall a program under Programs.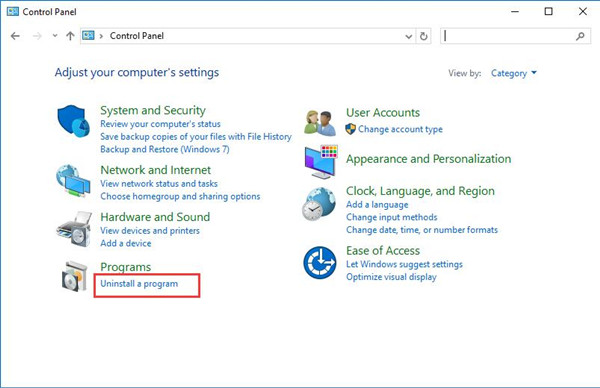 3. In Programs and Features window, find out Chromium and then right click it to Uninstall it.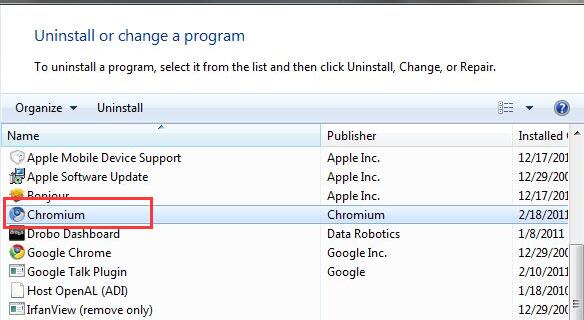 4. Restart your PC to take effect.
In this sense, there will be only Google Chrome on your PC and you can have stopped Chromium from startup since it has gone away from permanently from Windows 7 or Windows 10.
Method 4: Delete Chromium in File Explorer
As long as you downloaded the Chromium browser or Chromium-based browsers on Windows 10, there will be a Chromium folder in File Explorer. So after you delete the infected Google Chromium application from your PC, there is much need to remove the Chromium files completely.
1. Press Windows + E keyboard key to open Windows 10 File Explorer.
2. In Windows Explorer, navigate to C:\Users\username\AppData\Local. Here you may as well hit View tab and then enable Hidden items.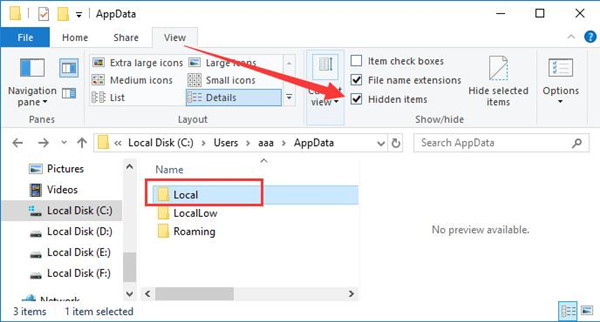 3. In the Local folder, locate the Chromium files, right click them to Delete them all.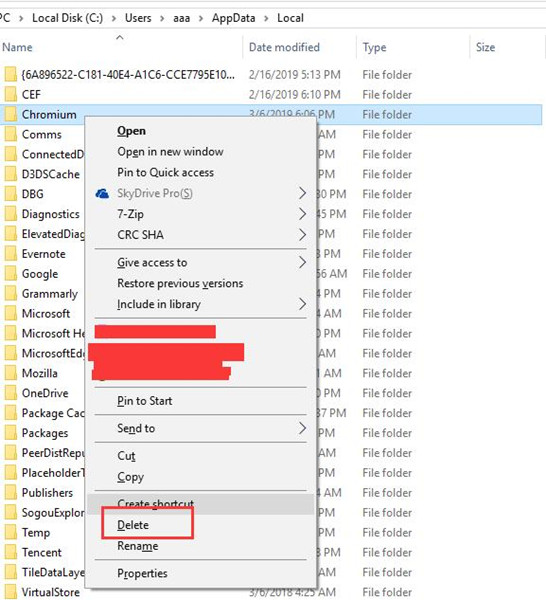 If you are unable to pinpoint the Chromium setup folder in Local folder, manage to find it in the Roaming folder.
By this action, the Chromium browser will be permanently uninstalled on Windows 10.
Or once you noticed that all the methods above failed to help you remove the Chromium software, you are supposed to get rid of it with virus removal apps, like ByteFence anti-malware software.
Nevertheless, you are wondering why Google releases Chrome and Chromium and which one you should leave on Windows 10. To relieve your confusion, below shows you the differences between these two Google browsers. After that, you will be more determined to remove the Chromium app or not.
What are the Differences between Chrome and Chromium?
Many people get confused about which browser they need to run on Windows 10, Chromium or Chrome. So you would better know more about them, for instance, what does Chrome have but not found on Chromium.
First, from the above-mentioned description, you can get that Chromium and Chrome have something to do with each other, for instance, Chromium is also able to sync the Google account and data used on Chrome. And as the open-source web browser for Google, Chromium will test the new functionality every time it comes out. Only after that can you find the new feature on Chrome.
But Google has added some brand-new features on Google Chrome that Chromium browser lacks.
Among the features Chrome has but not found on Chromium, the most influential ones are:
1. Google updates. For Windows users, you are capable of checking updates in Chrome background settings. By contrast, Chromium lacks stable updates.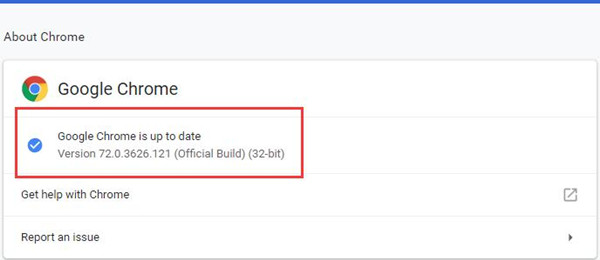 2. Plugin Adobe Flash. Google makes Chrome able to embed and install Adobe Flash, but you can't use it in Chromium.
3. Diversified video format. Of course, both Chrome and Chromium support media format like Opus, Theora, Vorbis, VP8, VP9, and WAV. Whereas Chrome boasts of more kinds of sites, from HTML5 video to stream H.264 videos.
4. Error reports. Chrome users will receive warnings if there appear crashes.
In a word, many closed-source bits are added in chrome based on Chromium. That is why users tend to use Chrome after uninstalling Chromium on Windows 10. But for clients who just want to listen to music, watch YouTube videos, Chromium will be OK for you.
Now, you should know whether you are to remove Chromium browser on Windows 10 or keep it if the differences between Google Chrome and Chromium are clear in your mind.
Related Articles:
How to Make Google My Homepage Windows 10?
How to Update Chrome://Components on Windows 10?
Tags :
chrome