Fixed: Hulu Error Code p-dev320
As a streaming service for streaming movies or TV programs, Hulu is widely used among users on Windows, iPhone, Mac, Xbox, etc. However, it is also common that Hulu comes across various errors like Hulu error code p-dev320, p-dev322, p-dev323, p-dev313, p-dev302, p-ts207, and so on.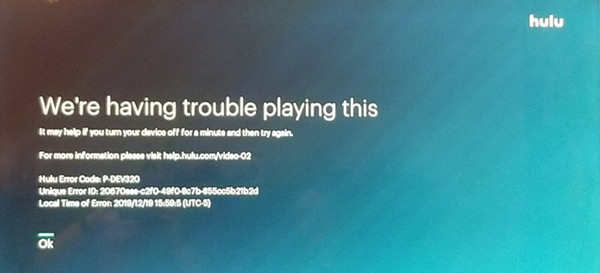 So why Hulu error message that "We're having trouble playing this. It may help if you turn your device off for a minute and try again. Hulu Error Code: P-DEV320" show up? How can you solve this Hulu not working issue?
And it is worth mentioning that this article focuses on resolving Hulu p-dev320 error, if you are stuck at other similar problems like Hulu error code p-dev318, the solutions presented here are also applicable to solve other Hulu error codes.
What does P-DEV320 Error on Hulu Mean?
Like other Hulu errors such as Hulu rununk13 error, Hulu p-dev320 error means that there is something wrong with the Hulu service or the network on your device. For instance, if your Hulu app is outdated or corrupted, it is likely that Hulu stops working due to the p-dev320 error code. Or once the device on Windows, iOS, or Android happens to network error, Hulu not loading would pop up.
And this warning "We're having trouble playing this. It may help if you turn your device off for a minute and try again. Hulu Error Code: P-DEV320″ implies that you can switch the Hulu and the device off for a while to see if it helps. If your Hulu is still not working, move on to get rid of the p-dev320 error on Hulu.
How to Fix Hulu Error Code p-dev320?
As mentioned above, now that this Hulu issue is mainly caused by the Hulu service and the device network, you may as well get down to remove this Hulu error code p-dev320 using the solutions below.
Solutions:
Solution 1: Check the Condition of Hulu and the Device
You need first make sure this Hulu error code p-dev320 does not result from the Hulu service or device issue. That is to say, you are supposed to ascertain it is caused by the Hulu service itself or the device.
Part 1: Check the condition of Hulu
1. Use Hulu on another device. For instance, if you run into Hulu error code p-dev320 on iPhone, you can try it on Xbox or PC.
2. Restart the Hulu device.
Once you find that your Hulu app or web player works well on another device, it implies that this Hulu not working error results from the problems with the computer, Xbox One, or iPhone, etc.
Part 2: Check the condition of the device
1. Restart your computer, Xbox One, iPhone on which the Hulu streaming service is working. And try to plug out the network cable of the device as well to see if Hulu can load.
2. Try to use other streaming services like Netflix to check if it can work well without any errors. That is to see whether the Hulu error is caused by the device settings or the streaming server.
Now, you may have a general idea about whether it is the Hulu or your device that gives rise to Hulu error code like p-dev320, p-dev322, p-dev318, etc.
Solution 2: Clean up Hulu Caches
If you are using the Hulu app for streaming movies, you need to remove Hulu caches on the device like a computer or iPhone.
If you are using the Hulu web player, you need to clear up Hulu corruptions by deleting the browsing caches on browsers like Google Chrome, Firefox, etc.
Part 1: Clean up Hulu caches on iPhone
Here take removing Hulu caches on iPhone as an example, if you wish to get rid of Hulu caches on the computer or Xbox one, just refer to the similar steps.
In your iPhone, find out Settings > General > Storage > Hulu app> Uninstall.
In this way, you can reinstall Hulu from a reliable source and run it on your iPhone. That will be helpful for some users and you can watch streaming shows or movies as you wish.
Part 2: Remove Hulu Web Player caches on Google Chrome
Similarly, take Google Chrome as an example, if you use Firefox to use this streaming service, you can get rid of Firefox browsing history to clean up Hulu caches as well.
1. On Google Chrome, press the combination key Ctrl + Shift + Del key to open Chrome browsing data window.
2. Tick the boxes of Browsing history, Cookies and other site data, and Cached images and files, and then hit Clear data.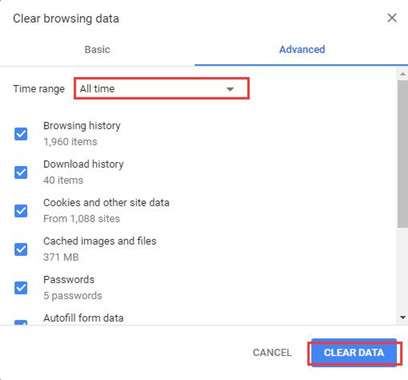 Upon the cached data on Chrome removed, Hulu caches would have also been deleted. So you can re-use the Hulu Web Player to see if the error code p-dev320 or p-dev322 persists.
Solution 3: Uninstall and Update Hulu App
If the ways above failed to fix Hulu p-dev320, you may have to uninstall the problematic Hulu app and download the latest Hulu for your device. Sometimes, it is said that Hulu official site may have also realized these Hulu error codes and figured out fixes to remove them.
1. Open Control Panel.
2. Find out Programs > Uninstall a program. Here try to View by Categories.
3. In Programs and Features, scroll down to locate and right click Hulu app to Uninstall it.
4. After that, you can search online on Hulu official site to find out the latest Hulu and install it on your device. Then Hulu may be working well.
Solution 4: Update Network Driver
While there is a high probability that Hulu p-dev320 or other error codes are caused by the problematic network driver on your device. In other words, if you would like to fix the Hulu error on Mac or Windows, you need to ensure the network connection runs well. Therefore, updating the driver for the network adapter is necessary.
Here, to save your time and energy, Driver Booster can be an efficient tool to search, download, and install the network driver automatically for you.
1. Download, install, and run Driver Booster.
2. Click the Scan button.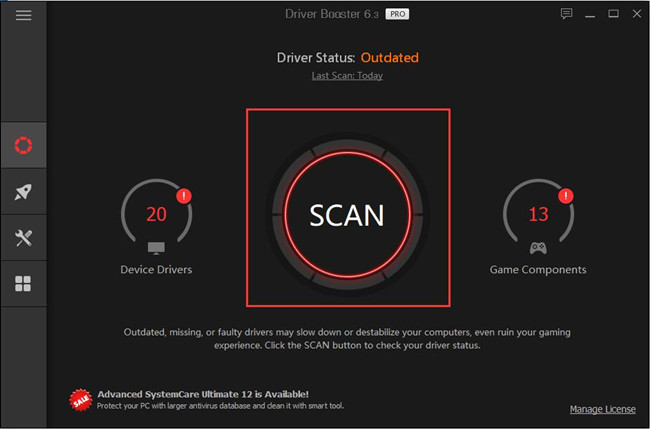 3. In the search result, locate Network adapters and Update the network driver by Driver Booster.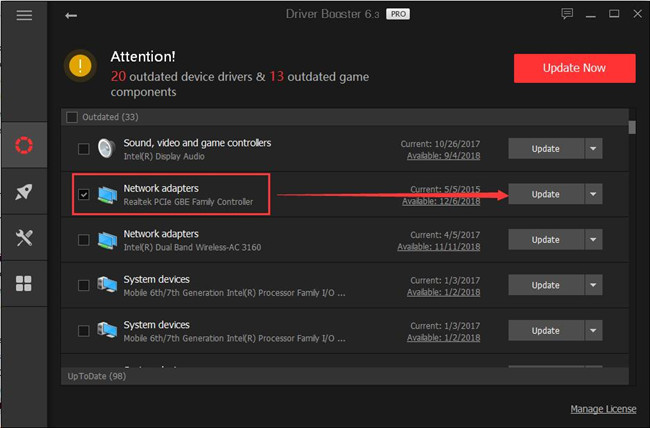 After Driver Booster installed the driver for you, try to stream live TV, browse episodes and watch shows through Hulu. Of course, network problem on different devices is complicated, from hardware to software, you need to take time to make sure the network connection works at high speed to allow Hulu to work.
In short, with the help of this tutorial, you will learn how to resolve Hulu error code p-dev320 effectively. And for other error codes like Hulu p-dev322, p-dev323, p-dev313, p-dev302, p-ts207, you can try similar solutions to fix them as well.