Meet the new version of Commander One: File manager and FTP client for Mac
Commander One is an efficient dual-pane data file administrator for Mac OS X developed entirely in Swift. It gave you complete control of your files and folders and was developed by Electronic Team. The latest edition Commander One 3.0, has a range of new and useful features, including enhanced performance.
It comes with an inbuilt FTP/SFTP and WebDav information retrieval system. It is a better alternative to OS X's default file manager, the Mac Finder. Commander One is a pretty good file manager for Mac, has a user-friendly GUI that allows changing file locations and copying files a breeze.
Commander One Features
Commander One provides a significant benefit to users, especially when they have more complex requirements. It includes multi-tab browsing, advanced searches, ZIP support, hotkey setup, and viewing hidden files, in addition to essential functions including creating and handling folders, copying, and moving.
It has hotkey functions, such as pressing F5 after selecting a file, which will copy the selected file to the folder open in the second pane of Commander One. Pressing F6 will assist you in transferring files, while pressing F8 will assist you in deleting them.
The F3 function key will open your file in a more advanced version of the easy look, giving you more choices for various file types. These aids surfing as well as super-fast processing.
Copying files from one position to another is a breeze with Commander One's dual-pane interface. Cutler can be removed by using multi-tab browsing. You can easily find these files with the aid of an Advanced search.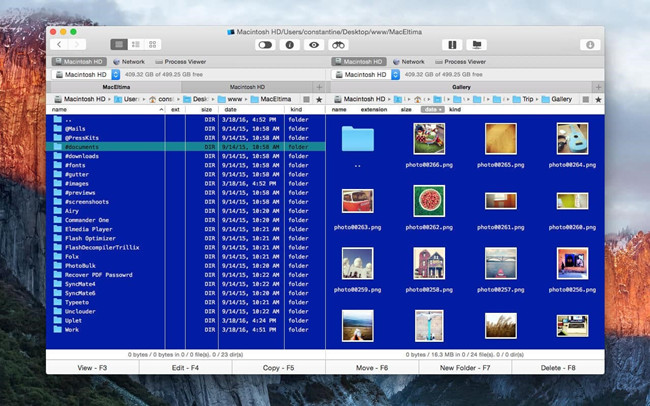 Latest Features Addition to Commander One v3.0
It supports Mac OS 16, Big Sur.
It is compatible with macFUSE 4.
It has an option to use path style addressing to access the S3 connection.
Key improvements in Commander One v3.0
Performance and stability are improved on macOS11.
Work with Google Drive- upload as many as Google Drive accounts you need to access work with your online files.
Work with Dropbox- you can connect your storage to Commander One and access your files online as though they were stored on your hard drive.
Work with pCloud
Work with Amazon s3- Link your whole account or particular bucket to your Amazon S3 or S3-compatible storage.
Commander One has several themes to choose from, as well as an infinite color palette. It also has a night theme that is nice for your eyes and protects them. You have the option to modify and customize your theme depending on your tastes and needs.
Is Commander One better than Mac Finder?
Mac finder is an essential tool for a Mac user to find images or files or any other similar basic search function. Max finder is good until you are using it for simpler functions, but when you need powerful software, that's when Mac Finder's better replacement comes in like Commander One.
The RegEx search is another helpful function. You may use the method of matching file names to locate your files. The search system is robust and incredible. You can find something in a matter of seconds. Not only can you easily copy, transfer, and delete files, but you can also add all of your tasks to a queue and have them executed one after the other.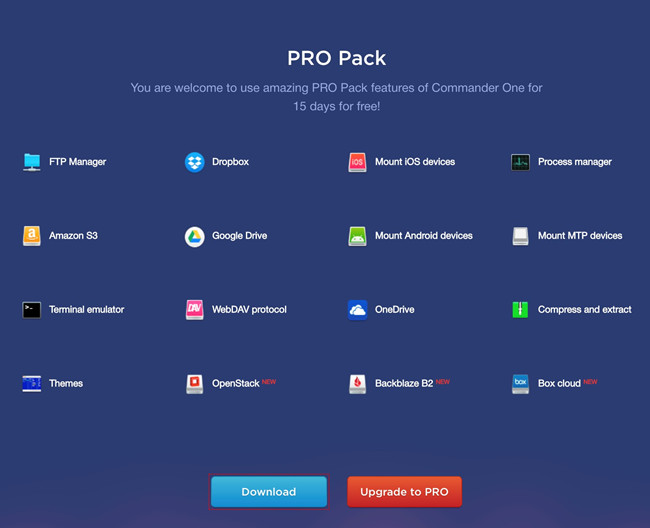 Commander One: Premium Version
Commander One is available in two editions: a free version and a premium version known as the "pro pack." An inbuilt FTP client for mac, Dropbox integration, a terminal emulator, and several other features and benefits are included in the pro pack. The encryption function secures your online connections and creates secure file transfers between your Mac and Cloud Storage services.
More Articles:
How to Fetch Files from Remote PC via OneDrive
Fixed: File Explorer Not Responding on Windows 10