How to Stop Avast Browser from Opening on Startup on Windows 7, 8, and 10?
Avast antivirus program is widely used by Windows users, and there is actually an Avast secure browser from Avast antivirus developer. However, many people tend to use certain popular browsers such as Google Chrome, Firefox, Opera, Microsoft Edge, and Internet Explorer.
In this way, they are prone to stop Avast Secure Browser once it is automatically installed without their permission.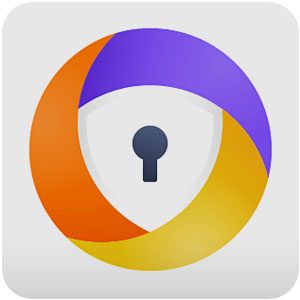 In other conditions, Avast secure browser won't uninstall when users try to get rid of it from the PC. Therefore, this article would focus on how to remove Avast browser run opening at startup and how to uninstall this browser once for all from Windows 7, 8, and 10.
Why does Avast Browser Keep running at startup?
More often than not, so long as you use Avast products such as the Avast antivirus program, it is likely that Avast secure browser will be downloaded automatically along with other Avast products.
Hence, in some cases, some people may observe that Avast secure browser opens on startup on Windows 10, 8, 7 even if you have not downloaded it before.
And similar to Avast, other programs, especially those third-party ones, have also been reported to provide affiliated programs when users download one of their products. In this way, their sales or profits grow when people download or purchase their programs.
For this part, it can be seen that Avast Secure Browser opens at startup as users have purchased or downloaded any Avast apps or programs.
How to Stop Avast Secure Browser from Opening on Startup?
However, Avast browser running on startup on Windows 7, 8, and 10 may cause various issues to your PC, such as computer 100% disk usage or freezing or even blue screen. Considering that, it is viable and recommendable to disable Avast on startup when Avast Secure Browser automatically opens when you boot up the computer.
In other circumstances, if you cannot stop Avast browser installer from the background and it is automatically installed, you can choose to remove Avast secure browser from Windows 10.
There are two options available for you to stop Avast secure browse from running in the startup, namely, temporarily or completely.
To be specific, if you wish to stop the Avast browser from opening at startup temporarily but keep this browser on your PC in case you needed it one day, you can stop it from the startup in the task manager.
While if you would like to remove Avast Secure Browser completely from running, you can uninstall it in Programs and Features in Windows 10, 8, 7. That is to say, you can also learn to fix the "Avast secure browser won't uninstall" error.
Option 1: Stop Avast Secure Browser from Running at Startup in Task Manager
In the Windows task manager, users are entitled to stop programs from running on startup. So you might as well try to stop Avast secure browser from opening on startup. That will prevent the Avast browser from working upon booting.
1. Open Task Manager.
2. Under the Startup tab, scroll down to locate and right click Avast Secure Browser to Disable it.
After that, you can see that Avast Secure Browser stops opening on startup. If needed, you can restart your device to check whether this program opens when you launch Windows 10, 8, 7.
Option 2: Remove Avast Secure Browser from Opening at Startup in Control Panel
If you prefer to stop this program from working completely, it is also feasible to uninstall it from the system in Control Panel.
But you need to know that you are unable to use it the next time you need it, not only at startup but also in the foreground and background. Once you are determined, you can refer to the following steps to uninstall Avast secure browser from Windows 7, 8, and 10.
1. Open Control Panel.
2. Go to Programs > Uninstall a program. You can try to View by Categories to find out the tab more quickly.
3. In the Features and Programs window, find out Avast Secure Browser and right click it to Uninstall.
As you can notice in the task manager, Avast browser won't open and run on startup on Windows 10, 8, and 7 unless you re-download it from Avast official site and set it up to run at Windows startup.
In short, according to user reports, it can be found that Avast Secure Browser is preferred by some users thanks to some of its features like built-in VPN, so you can keep this browser on the computer if you need some of its functionalities.
Nevertheless, once you find that there is no need to allow it to work upon the boot-up of PC, you can follow the above steps to stop Avast Secure Browser from opening on startup on Windows 7, 8, and 10. Or for some people, if you decide to get rid of this browser completely, you can also try to remove Avast secure browser from Windows 10, 8, and 7.
More Articles:
How to Change Startup Programs on Windows 10, 7
Solved: Avast UI Failed to Load Windows 10, 8, 7
Tags :
startup