Solved: Windows 10 Stuck on Repairing Disk Errors
In some cases, when people encountered the problem of diagnosing your PC, they would also stuck on repairing disk errors. This might take over an hour to complete. Even if you have rebooted your computer for many times, to no avail.
This post would offer you fixes for Windows stuck on repairing disk error in Windows 10 by automatic repair. It will walk you through this error completely.
Contents:
What is Disk Errors?
Normally, when Windows 10 failed to boot with the message saying repairing disk errors, it shows you that there are something goes wrong with your boot disk, in this way making your system unsuccessfully start from the bootable disk. "Does repairing disk errors work" Many of you may be wondering about that.
It sometimes works for Windows 10, but in other cases, you can only get into repairing disk errors loop without any sign and you find Windows 10 won't boot with this startup issue.
What to do on Repairing Disk Errors Windows 10?
You might take over an hour to complete, while nothing happened even after an hour or more. Windows 10 stuck at repairing disk errors loop anyway.
The most effective way is to go into the safe mode and then troubleshoot this disk errors Windows 7 on HP.
Solutions:
2: Automatically Repair Disk Errors Loop Windows 10
Solution 1: Enter Safe Mode to Fix Windows 10 Stuck on Repairing Disk Errors
With the minimal set of programs, you are qualified to detect whether the boot disk goes wrong, thus leading to HP repairing disk errors this might take over an hour to complete.
Hence, you would better manage to navigate to the safe mode to see if it can help get out of Windows 10 repairing disk errors loop.
1. Reboot your PC.
2. Press Shift key, and at the same time, click Restart on Power menu.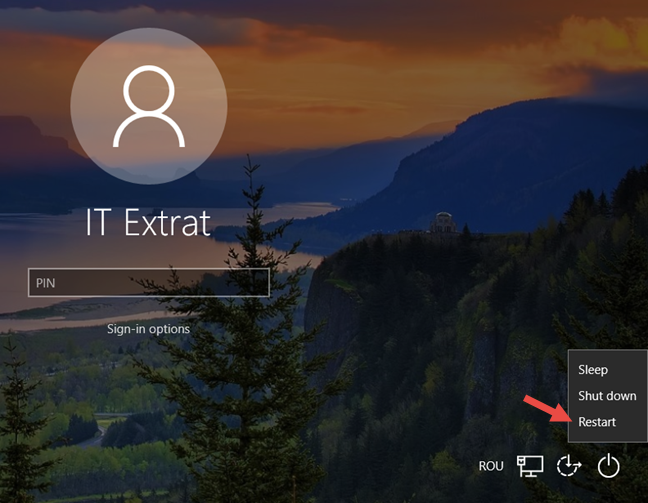 3. In options page, choose Troubleshoot.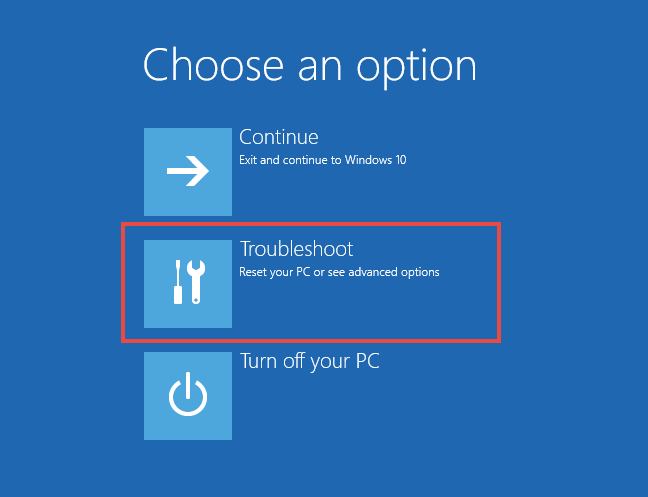 4. Then go to Advanced options > Startup Settings.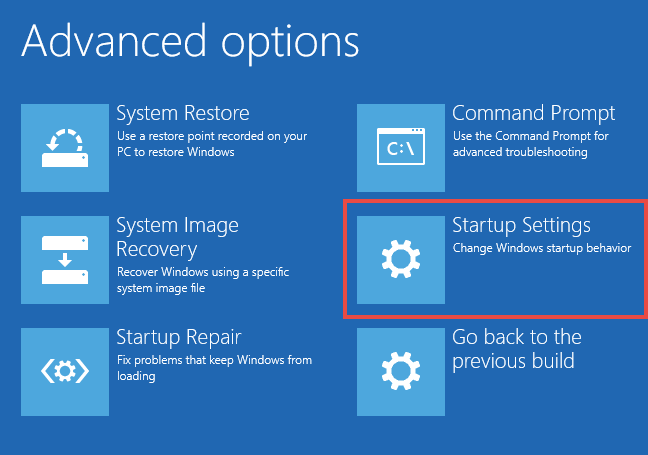 5. In Startup Settings, decide to Enter Safe Mode.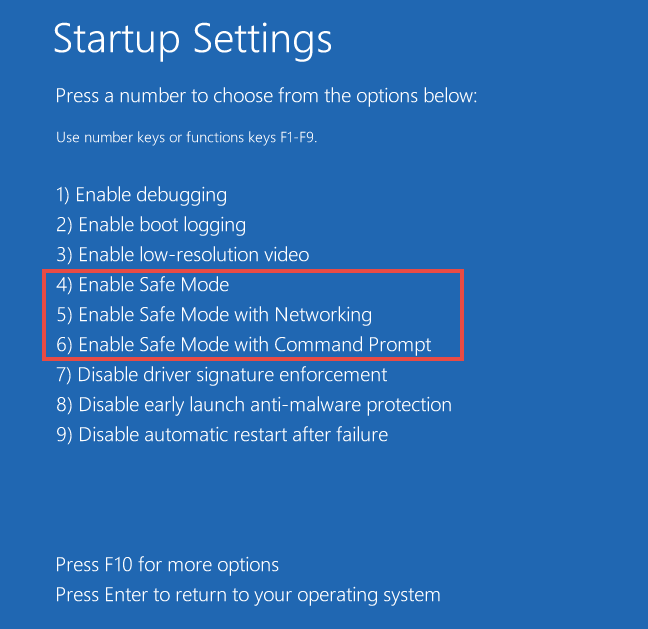 You can also choose to enter safe mode with networking or Command Prompt.
After you are in the safe mode, it is possible that repairing disk error loop Windows 7 vanished and you are free to use your PC.
If not, you are required to resolve the boot disk issue efficiently on Windows 10.
Solution 2: Automatically Repair Disk Errors Loop Windows 10
In case that you failed to go to the safe mode on Windows 10, to make full use of automatic repair to repair ASUS or HP repairing disk errors on Windows 10, you need to follow up the procedures below one by one without the error message this might take over an hour to complete.
1. Create an installation media with the bootable USB device.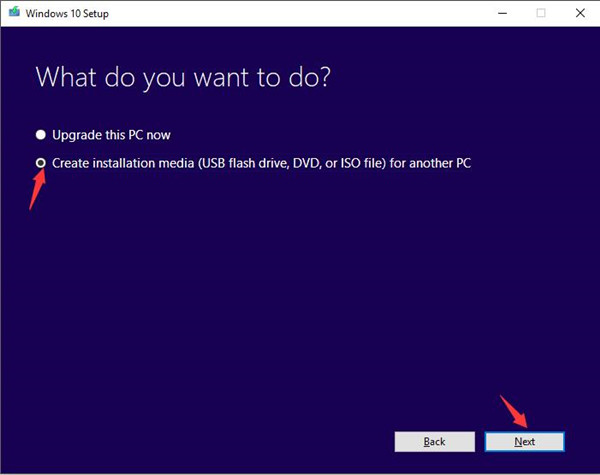 Here with the new installation media, you are able to download Windows 10 ISO files.
2. After that, select Language, architecture, and edition for your PC with the repairing disk errors loop.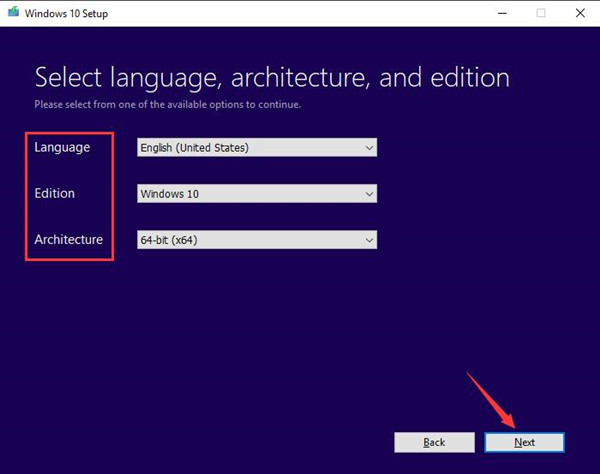 3. It is time to Repair your computer.

4. Then in the startup options on Windows 10, go as the path:
Troubleshoot > Advanced options > Startup Repair.
Normally, Windows 10 automatic repair or startup repair will automatically fix HP repairing disk errors.
Bonus Tip: Fix Disk Errors Automatically ahead of Repairing Disk Errors Loop
Repairing disk error loop won't pop up for no reasons. It must derive from some unknown or small disk problems. Under this circumstance, it is necessary for you to give a real-time check for the disk drives. As a powerful system optimizer, Advanced SystemCare is capable of finding the disk issues and then fix them automatically for you.
At this moment, try Advanced SystemCare to troubleshoot the disk issues before you stumble upon repairing disk errors on Windows 10.
1. Download, install and run Advanced SystemCare.
2. Under Toolbox, click Disk Doctor.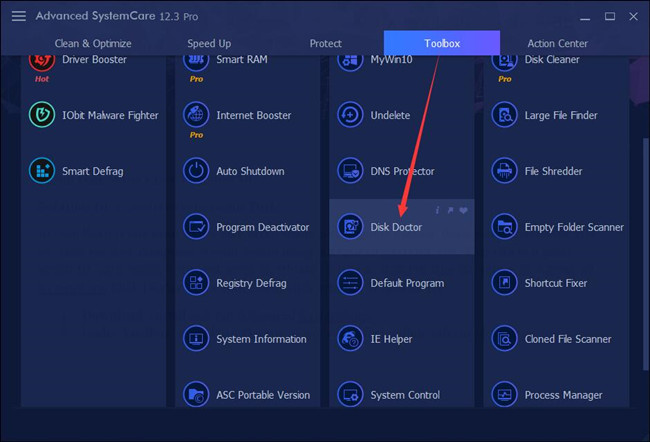 As you can see, Advanced SystemCare is installing Disk Doctor directly.
3. In IObit Disk Doctor, tick the boxes of all the disk drives and then click Next.
Here you can also select one or more of the disk drives on your PC.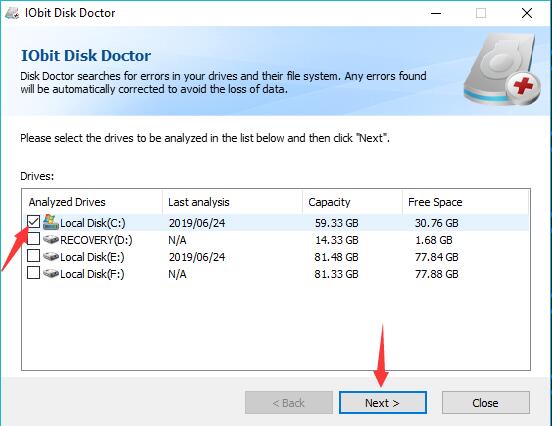 4. Disk Doctor is Analyzing the disks for you.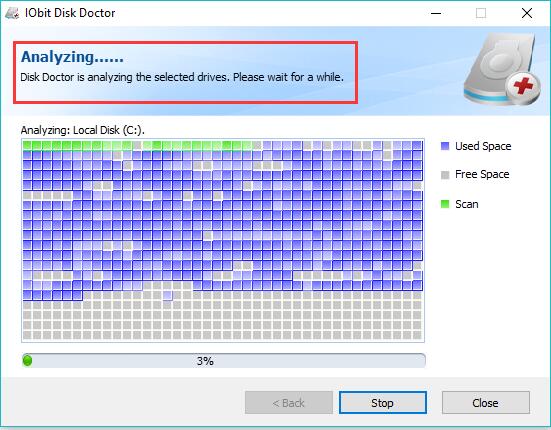 Depending on the disk condition on your PC, the analyzing process may last for a while or more time. But it is foreseen that Advanced SystemCare will figure out whether there are errors found in local disks. If required, restart your PC to complete the test.
In a word, to totally resolve Windows 10 stuck repairing disk errors, this might take over an hour to complete, it is advisable that you struggle to take advantage of automatic repair in safe mode.
But if it is useless for you as well, you have to manage to restore Windows 10 to a point where there is no more repairing disk errors loop.
More Articles:
Windows 10 Stuck on "Getting Windows Ready"
Computer Won't Turn On After Power Outage on Windows 10
Tags :
startup