Fixed: LOL PVP.net Patcher Kernel Has Stopped Working (2023 Update)
Many League of Legends players may receive an error notification saying PVP.net Patcher Kernel has stopped working (2016), but have no idea how to fix this problem. Due to this annoying issue, they cannot launch the game on Windows 11, 10, 8, and 7.
LOL's patcher is usually updated every two weeks in order to provide a better gaming experience for users. However, when the League of Legend patcher and especially the kernel stops working, it means that you cannot start the game or the game experience is very poor.
What is PVP.Net and Why Patcher Kernel Stopped Working
PVP.net is a League of Legends end-interface, of which the PVP is short for player versus player. And the LOL is short for League of Legends. This platform allows gamers to add friends, check the League of Legends store, create and join the chat room. It often downloads the patcher automatically because the game updates itself frequently.
Tips:

Until 2016, PVP.net was working very well, but it has been discontinued on April 24, 2017, and replaced by Launcher.
When you have problems with your computer system, or incompatible graphics card drivers, and don't have permission to run League of Legends, it can cause your screen to pop up with this error.
How to Fix PVP.net Patcher Kernel Stop Working Error for League of Legends?
So when you run LOL, and the League of Legends Patcher kernel has stopped working error occurs on Windows 10 and Windows 8, don't be upset. There are five feasible solutions for you to fix the error, and you can try them one by one.
Solution 1: Run League of Legends as Administrator
When you see the League of Legends is out of work with the PVP.net Patcher Kernel error, maybe it lies in that your account has no permission to run this game. So you should get the permission to run the game.
This is the easiest way and many users have proved it to be useful. Running LOL as administrator makes this program run without receiving the obstacle of firewall and other checks. You can manage to do this in just two steps.
1. Right-click the shortcut of League of Legends on the desktop.
2. Choose Run as administrator.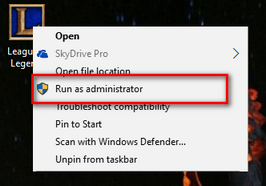 So you can run the LOL Patcher normally. And the error will not persist again.
Of course, you can go to the League of Legends folder, and find the lol.launcher.admin file and right-click it to select "Run as Administrator".
Solution 2: Restart the Game
For this method, you need to turn off League of Legends and its related tasks in Task Manager first. And then restart it. Here are detailed steps.
1. Right click on any empty space of taskbar, and choose Task Manager.
2. In Processes tab, locate all related tasks, including League of Legends Client (LoLClient.exe), Riot Client Patcher (LoLLauncher.exe), and LoLPatcher.exe. Then right click them one by one and choose End task.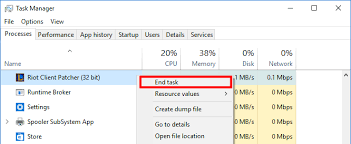 3. After you ended all the related processes, restart the program and check if PVP.net Patcher kernel has stopped working error is solved.
Solution 3: Remove Game Patch Files
Some files in the game folder may cause your problem, so you have to delete them in order to fix your problem. You need to be careful when deleting these files to not delete some important files.
1. Go to This PC > Local Disk (C:) > Riot Games > League of Legends > RADS > projects > lol_air_client > releases.
2. Open the RADS folder.
3. Open the Projects folder.
4. Open the lol_air_client folder.
5. Open Releases folder.
6. Find S_OK and releasemanifest from these folders and delete them.

7. Open deploy folder in releases.
8. Delete the four files: logs, META-INF, LoLClient.exe, lol.properties.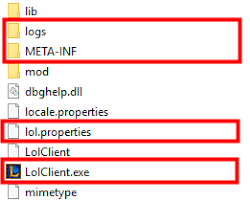 9. Restart your Patcher or restart the game. It may take some time to launch the game as it needs to reinstall the patch. After that, your problem should be solved.
Solution 4: Uninstall and Reinstall League of Legends
If the problem of PVP.net Patcher Kernel has stopped working occurred, it is suggested that you try to uninstall League of Legends and then reinstall the program. And you should install it with administrator permission.
1. Go to Control Panel > Program and Features > League of Legends > Uninstall/Remove to uninstall it.
2. Delete all the files. Go to the League of Legends folder to see if there is the setup file of LoL patch files. If have, delete all of them.
3. Download the game from the official site.
Now you can install the League of Legends.
4. Right-click the file which has met with PVP.net Patcher Kernel has stopped working error when you right clicked it and then choose "Run as administrator".
Tips:

Because the PVP.net Patcher Kernel has stopped working will also occur in the installation process of League of Legends, you should also fix the kernel error with the administrator permission.
Solution 5: Run this Program in Compatibility Mode
One reason for your problem may be the incompatibility between the program and operating system. You need to try this solution especially when you just updated the operating system. We are not recommended this method, but if all the ways cannot fix the LOL stop working issue, you can do as the following:
1. Right-click the shortcut of League of Legends on the desktop and choose Properties.
2. Select the Compatibility tab.
3. Tick Run this program in compatibility mode for. And select the previous Windows version you used such as Windows 7 or Windows 8. Then click Apply.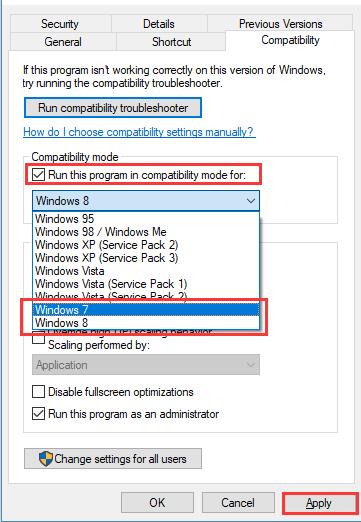 Test if the error disappeared or if the game runs smoothly.
Bonus Tips: Run League of Legends in Game Mode
Of course, League of Legends error is not confined to this PVP.net patcher kernel has stopped working error. Many other factors like the outdated or older drivers and game components will also cause LOL crashing or slow performance.
In this case, you would better try Driver Booster to update such drivers like graphics driver and game components like Microsoft Visual C++ automatically. In doing so, to some degree, Driver Booster is also able to fix PVP.net patcher kernel error on LOL.
Download Game Drivers and Components:
1. Download, install and run Driver Booster on your PC.
2. Hit Scan.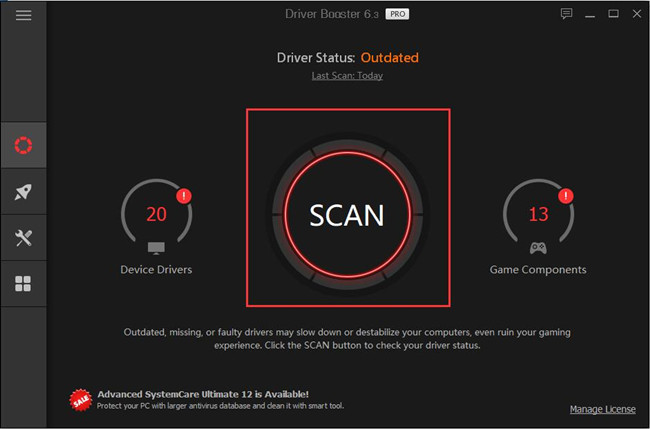 3. Update the Game Ready Drivers.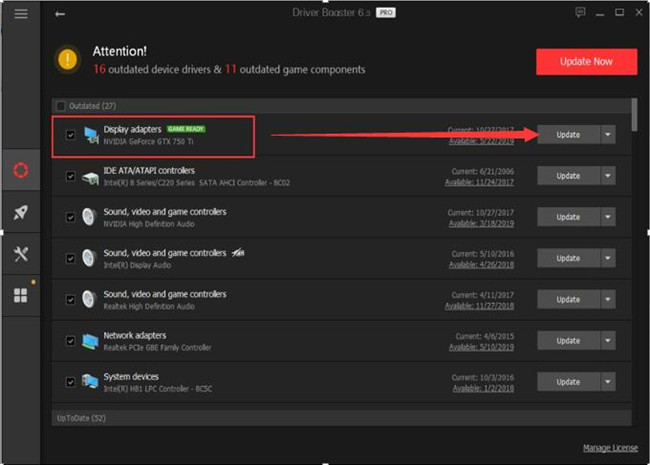 4. Scroll down to Update the Game Support.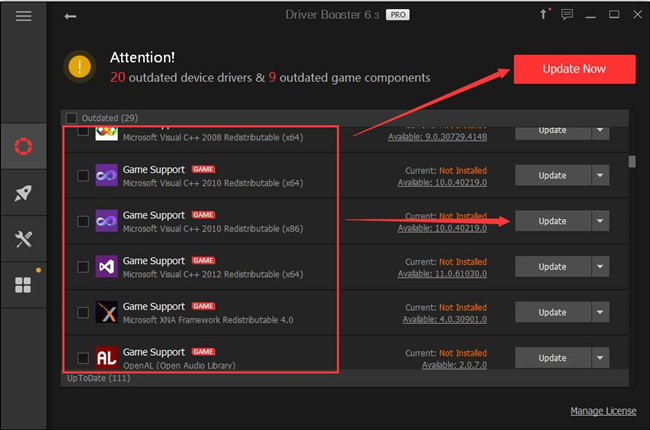 Here you will see many Game Supports characterized by Game, such as Microsoft Visual C++ Redistributable packages and OpenAL for games.
Turn LOL into Game Mode:
Driver Booster can also enable your game to enter Game Mode where unnecessary or threatening programs won't run to utilize game resources on Windows 10 or Windows 11. In Game Mode, you can enjoy the League of Legends in maximized performance without any influence on the system.
In Driver Booster, click Boost on the left pane and then decide to Turn on Game Boost on the right side.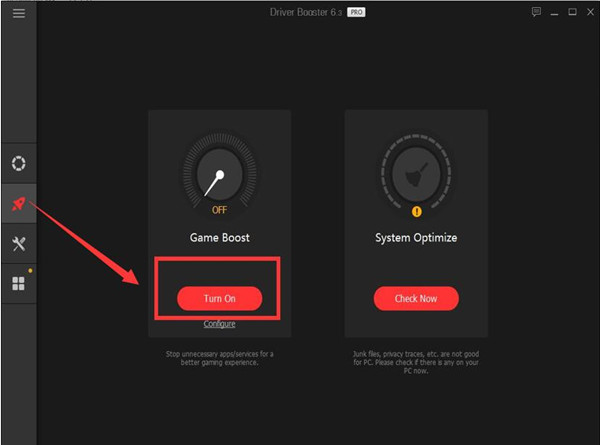 In short, if you are wondering how to fix the problem that PVP.net Patcher Kernel has stopped working, the five solutions provided here should be able to help you. Hope you can solve your problem soon.
More Articles:
Fixed: League of Legends Won't Open on Windows 11/10 (2023 Update)
Fixed: An Unknown DirectX Error on League of Legends (2023 Update)