Fixed: League of Legends Won't Open on Windows 10/11 (2023 Update)
Contents:
League of Legends Won't Open Overview
When you click on League of Legends to open it, a small LOL icon appears and then disappeared, the League client is not open. Sometimes, you may encounter such a problem that it shows the game is ready running, but after that, nothing happens.
You may ask that why my League of Legends won't open on Windows 10. While, many reasons can cause League of Legends not opening on Windows 10/11, such as the corrupted League of Legends client options.
Just as some users complain, when League of Legends launcher doesn't open, they can do nothing but to find the League of Legends.exe and re-launch it again to see if LOL won't launch error disappeared.
5 Ways to Fix League of Legends Will Not Open Issue
In this thread, you would learn how to fix League of Legends not starting in effective ways.
Solutions:
Solution 1: End League of Legends on Task Manager
Many people solved the problem by ending LOL program in the task manager. This is also a relatively simple way.
1. Right-click taskbar and select Task Manager.
2. Locate at Process tab, and then find the League of Legends process and its related files such as the 32-bit file.
3. Click End Task.
Solution 2: Delete or Move League of Legends Folder
Some LOL gamers said deleting the League of Legends folder can help stop league client won't open issue.
Go to: C:\Users\YourName\Documents\League of Legends, and delete all these folders or remove them to another place.
Solution 3: Launch LeagueClient.exe to Open League of Legends
Sometimes, the file storing League of Legends can be mistaken, so you may as well manage to restart the League of Legends.exe file to see if the not launching League of Legends can be opened as usual.
As long as you download League of Legends on Windows 10, you are free to locate the file of it to solve League of Legends won't open on Windows 10/11 after clicking Launch.
1. Search File explorer in Start search box and hit Enter to navigate to it.
2. In the File Explorer, go to Local disk C:\Riot games\League of Legends. Or you may installed it in other path.
3. Double click League of Legends to start it on Windows 10.
After that, you can check if League of Legends not working is fixed.
Solution 4: Change League of Legends Client Option
Amid the analysis above, you can know the League Client Option is closely relevant to the League of Legends does not work on Windows 10. But if this option can be easily changed for League of Legends, Windows 10 cannot open League of Legends.
That is why when you run into League not launching on Windows 10. Now get ready to change the settings for League and turn it back to work.
1. In File Explorer, find out the file in which League of Legends downloaded and installed.
2. Then go as League of Legends file\RADS\System.
3. Navigate to the user.cfg file and open it in Notepad.
4. Transform LeagueClientOption=Yes to No.
5. Go back to start League of Legends one more time .
6. Return to LeagueClient files again and right click it to Delete it.
7. Double click lol.launcher.exe file to start it again.
Here once you noticed that the lol.launch.exe file makes no difference to solve LOL won't launch on Windows 10, it is available to start the file lol.launcher.admin.exe to see if it can enable LOL to open and work.
Solution 5: Uninstall and Reinstall League of Legends
Unless the re-launching LOL failed to remove League of Legends not launching error from Windows 10, it is not compulsory for you to install a new LOL on your PC.
1. Go to Control Panel.
2. Choose to View by Category and locate Uninstall a program in Programs.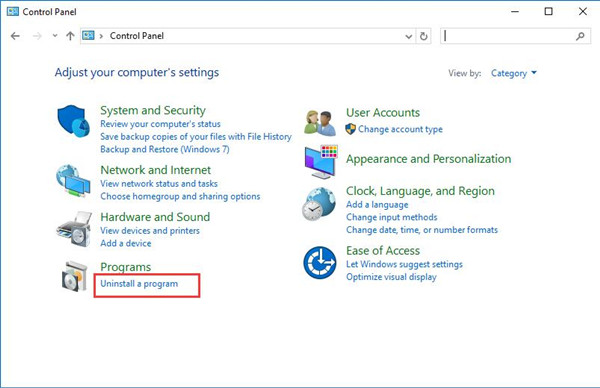 3. In Programs and Features window, scroll down to pinpoint League of Legends and right click it to Uninstall.
After you completely remove the League of Legends from your computer, search online for a new LOL program and install it on Windows 10.
With the new LOL, League of Legends Client not opening on Windows 10 can never occur to you, though you may also stumble in games stuttering with fps drops when launching LOL.
To make it brief, it seems that League of Legends doesn't launch when you click the Launch button is rather complicated, but you can get the hang of how to repair League of Legends from the perspective of LegendClientOption and system errors, such as reset Windows 10.
Bonus Tip: Run League of Legends on Game Mode (Update Graphic Driver and Game Components)
As a LOL gamer, you should know that an incompatible or old driver will cause the League of Legend screen stuck and sound crashes.
On the other hand, the missing game components such as DirectX will cause LOL not to open. You need a powerful tool to help you solve and optimize your computer and enhance the gaming experience.
Driver Booster is such a tool. It provides the most appropriate game driver for the game and helps download the missing game components. When you play the game, you can also open the game mode to maximize your computer resources.
1. Download, install and run Driver Booster on your computer.
2. Click Scan to scan the outdated and missing drivers or game components.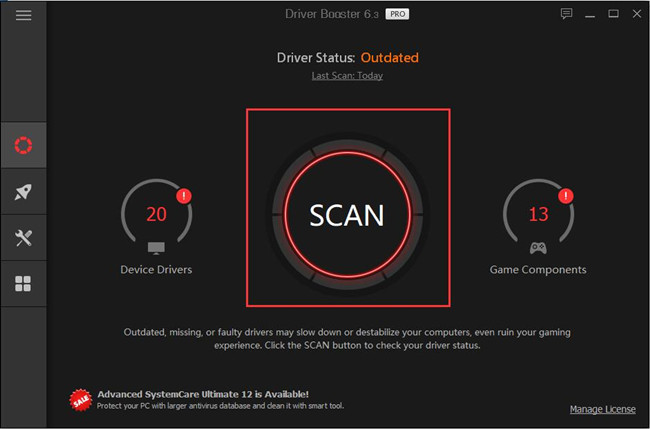 3. Click Update to update the game ready graphic driver.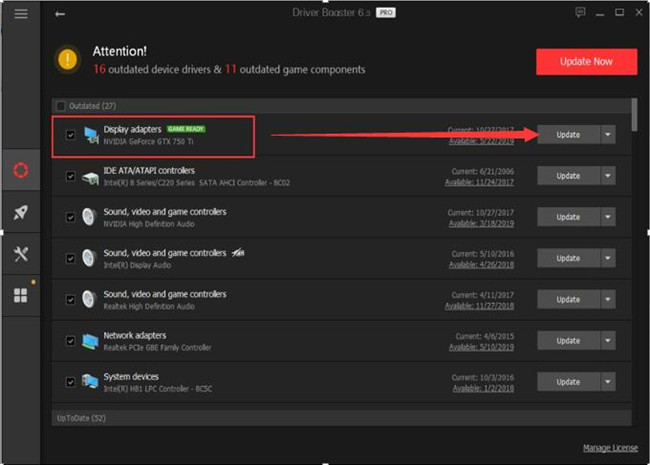 4. Click Update or Update Now to update the game components.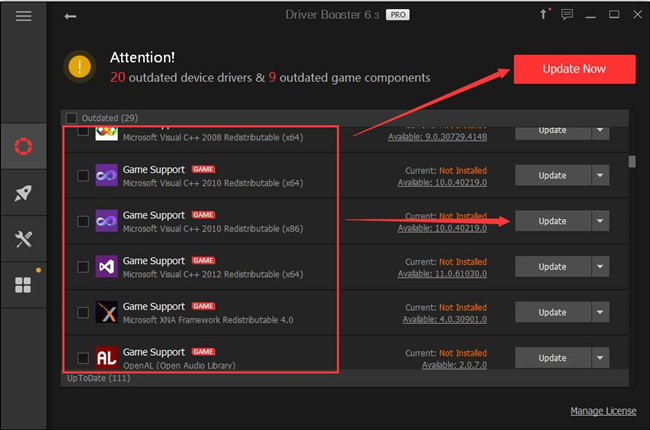 Run League of Legends in Game Mode
Besides fixing the driver and game components' problem, you can also open League of Legends in game mode.
Click the Tool button to enter the tool function. After that, you will see game boost settings. Click Turn on to open this setting. You can also configure the game mode when playing League of Legends or other games.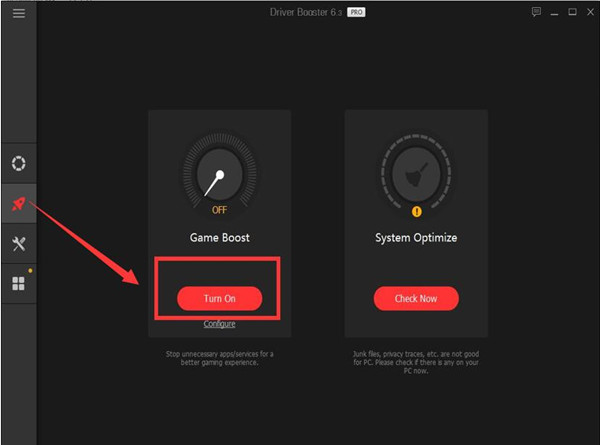 Hence, using this software, you can get the excellent game experience and reduce the probability of meeting League of Legends won't open error.
More Articles:
Fix Minecraft Keeps Crashes Windows 10/11 (2022 Update)
6 Ways to Fix Micro Stuttering in Games on Windows11/10
5 Ways to Fix PVP.net Patcher Kernel Has Stopped Working Issue