Boost Your e-commerce Platform with PIM Solution
In a modern e-commerce society, staying ahead of competitors means constant improvement and empowerment. However, supervision of all business processes takes a lot of time and money and does not always bring an expected result. In this case, the PIM solution joins the game…
What is a Product Information Management system (PIM)?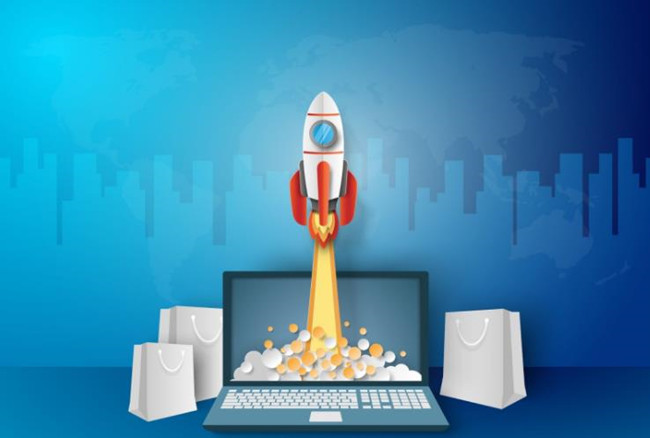 Product Information Management (PIM) – is a process of collecting and managing product information. PIM system gathers all the needed product data in one source and allows creating, enriching, correcting and sharing it globally.
PIM is a talking point around B2B and B2C organisations as according to MarketsandMarkets "Product Information Management (PIM) Market is expected to grow from USD 9.0 billion in 2020 to USD 16.0 billion by 2025."
PIM helps companies get closer to the customers and key partners. Both sides need to get correct and precise data in time about products and services that are presented on the e-commerce platform. Thanks to a central repository for product data and numerous tools, the PIM solution copes with given tasks in the most professional way.
Which businesses need a PIM?
Product Information Management technology serves well every company involved in the product supply chain no matter small or large. While the quantity of products forms numerous tables and lists in different sources, PIM centralises them and becomes an integral solution for sellers, manufacturers, distributors and retailers. PIM is used throughout the organisation from the supply chain to trading with customers.
Worth noting is that various departments inside the company can experience the PIM benefits. Every participant will use accurate and correct information saving time on searching and checking. Marketers will be able to determine the channels that generate the most engagement and indicators of customer satisfaction.
E-commerce managers will be able to control the data correctness and quality, enrich the catalogues and spread out the data across the various channels globally.
End users will become more satisfied and more likely to buy due to full and reliable product information on offer.
How does PIM boost e-commerce?
PIM system boosts the company both inside and outside and works with every component separately to achieve the highest results.
Most e-commerce platforms use an omnichannel strategy for marketing and sales to stay afloat and boost the business. However, the more channels the more difficult it is to control the product data.
In such a case, PIM makes management more flexible and creates a source of synchronised and trustworthy product content. One of the most advanced omnichannel solutions is KennerPIM https://kennerpim.com/ provided by Kenner Soft Service GmbH. 
Boosting the Business with Omnichannel Sales and Marketing (KennerPIM)
PIM system is an omnichannel solution that allows creating multiple channels like marketplaces and sending different data to different channels automatically. However, before integrating a PIM, a company can face data problems like:
Different data formats (storing data in different systems; each team of the company may enter data in different formats).
Low-quality data (outdated data, duplicates).
More data than needed (collecting data without sorting).
Solutions:
Organise uniform rules for data entry and managing for the whole company.
Remove duplicates, outdated and incorrect data with a thorough analysis.
Collect data that is really needed, distance yourself from unuseful pieces.
After problems connected with information quality are solved, the question about how will the solution be integrated should be asked.
In the case of KennerPIM, integration ETL (Extract, Transform, Load) tools are built-in. They automatically synchronise product data between PIM and e-commerce platform such as Shopware, Magento, Oxid, Hybris or other systems like ERP, CMS, DMS etc.
ETL  approach is allowed to extract data from multiple sources, process data during transformation and load it to the data warehouse.
ETL tool has built-in error-handling functionality that alerts about problems that need attention. This approach leaves no room for errors, resulting in effective processing and high data integrity.
In other cases, like AkeneoPIM or PimcorePIM, users will need special connectors to provide sync with PIM and e-commerce platforms.
Now the company is ready for integration, so PIM:
Integrates with your e-commerce solution with connectors or built-in tools for integration. At this moment all the product information is not inserted from UI but sourced from PIM.
Becomes a central source of product information, API-driven PIM system connects to business systems like ERP, CRM, DMS and other platforms to gather the data. Single product data source allows making all changes: enriching, translation, correcting sharing – globally.
Ensures the product data quality with effective data quality reports, data validation modules, real-time dashboards.
One more thing is that PIM speeds up the time-to-market and up to 80% automates the processes of data uploading. Loading new product lines can take a lot of time due to dealing with descriptions, images, prices manually.
Instead of waiting on requests for where to find the most up-to-date information, requests for product information from the ERP – find all the needed data in PIM.
While the PIM system is an omnichannel solution for sales, it is also a solution for omnichannel marketing. Precise product descriptions, professional visual content, qualitative translations, high-level product localization plays an important role in gaining customer attention and increasing sales.
PIM allows marketers to create targeted products adapted to different regional standards, channels and languages.
Using the PIM system you can add full product descriptions to present a 360 view of the product and get higher sales conversion rates including:
Technical information (colours, sizes, materials, weights);
Usage information (product descriptions with instructions, where and how to use, propositions);
Emotional information (full descriptions with images and product stories).
Thanks to omnichannel sales, marketers can generate an omnichannel customer experience and define the best strategies.
PIM provides faster ROI compared with more expensive business solutions like MDM. Improving efficiency and reducing costs provide hard numbers in sales conversion rates and decreased product returns.
Boosts the business through the leading marketplaces like Amazon, eBay. Export e-commerce catalogues and products directly.
Boosts the visual content attractiveness with DAM. The DAM transfers media URLs and metadata to PIM that links products to media assets.
To provide high-quality product content, the product information should be well configured from both sides – the customer side and from inside the company. The PIM solution consists of advanced tools to boost the company business by structuring and organising the data.
Tools for product and product data organising:
Catalogues – help customer to find the product faster.
Categories – improve the quality of catalogue and search.
Associations – structure the data and shows relationship reflection between products.
Product Families – structure the data and improve navigation within types and features of the product.
Attributes – provide actual product descriptions and demonstrate major product properties.
Portals – simplify the work of the enterprise with different contractors, service providers.
All in All, Product Information Management is business-led technology that has a much more cost-effective implementation process than organisation-wide systems. PIM system is a solution that:
Manages the product processes;
enhances product experiences;
eliminates errors and low data quality;
supports business expansion and speeds up time-to-market;
improves sales conversion rates;
reduces returns.
More Articles:
Driver Booster 6 Full Review – Boost your Computer and Game
Fixed: Fortnite Mic Not Working on Windows 10, 8, 7 and Mac
How to Uninstall Driver Tonic (Including Won't Uninstall Solution)