How to Screen Record on Chromebook?
Sometimes, you would like to take a screenshot or record a video of the Chromebook. For instance, you may need to record a screen or video so that you can view or edit or share the screenshots or video recordings later.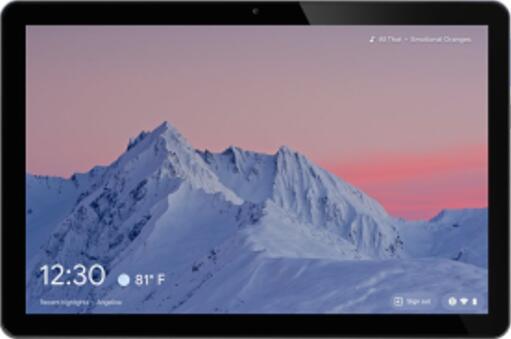 Some users have no idea how to screen record on Chromebook with no third-party tools in that they do not know that there is an inbuilt screen capturing tool on Chromebook, not to mention to use the tool for recording.
Many people hold that screen capture for Chromebooks requires extensions or third-party tools. While this post will show you how to take a screenshot with sound or record a video on Chromebook using a Chromebook built-in screen recorder and a powerful screen recording tool. If needed, users can also learn to find your screenshot or video recording easily in this article.
How to Record your Screen on Chromebook?
Ever since Chrome OS 89, Chromebooks are equipped with an embedded screen or video recording tool that allows users to record the screen on a Chromebook without extensions or third-party tools. You can stop screen recording on Chromebook anytime.
While for Chrome OS older than Chrome OS 89, it is likely that you need to record your screen and audio with a reliable tool. Or you can directly use the third-party screen recording tool when you find the inbuilt feature can't meet your demands, for instance, do screen recording with audio on Chromebook.
Methods:
Method 1: Capture the Screen on Chromebook with the Inbuilt tool
There is a free screen recorder within Chromebook that is always available for you to record Chromebook's screen. You can also take a video screen on your Chromebook to record the moving scene of a video to record this moment. In this way, screen recording with audio can also be realized.
1. Find out and hit the icon of the Quick Settings panel on the right corner of your Chromebook.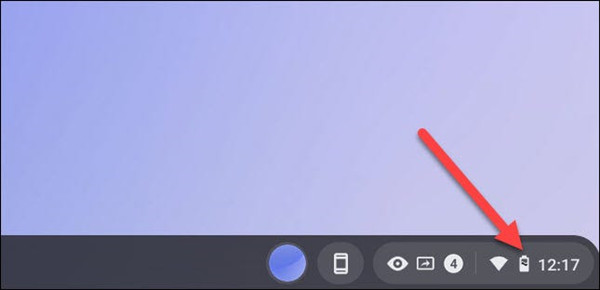 2. In the Quick Settings panel, select the arrow on the top right corner.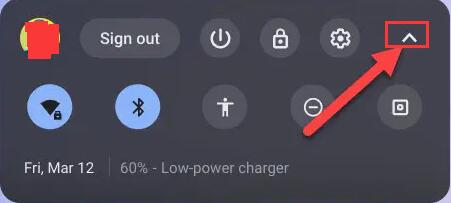 3. Choose Screen capture.

4. In Screen capture settings, turn on the video option for the screen recording.

If you enabled the camera option only, you can only take screenshots on Chromebook. If needed, you can also use the Chromebook shortcut for screen recording Shift + Ctrl + Show windows to elevate the screenshot menu and start recording.
5. Choose Full Screen or Partial Screen or a Window.

That determines the size and content you are going to record or capture.
6. Click Settings and then switch on Record microphone to enable screen record with audio.

If you prefer screen recording without audio, you can just disable the recording sound option.
7. If you choose to record Full Screen, hit anywhere on the screen to start capturing.
If you select Partial Screen, drag to the area you wish to record to Record.
If you choose record Window, hit the window you want to record to start recording.
8. Wait for the three-second count down.
9. Hit the red icon to stop screen recording on Chromebook.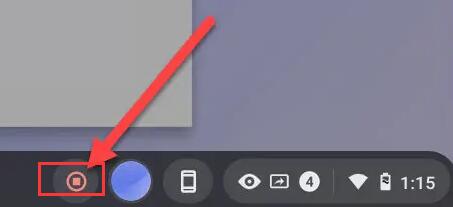 10. After finishing the recording, hit the Download folder to access your screen recordings with or without audio.

In so doing, you will have used the built-in screen recorder to record on Chromebook. There is no extensions or third-party tool utilized, but you can add screen recording and get the records within the Chromebook. However, if you find these steps troublesome for you, you can turn to third-party software to screenshot or video shot on Chromebook more easily.
Method 2: Do Screen Record on Chromebook with a Third-party Tool
However, you may fail to find the inbuilt screen recorder on Chromebook when your Chrome OS is older than Chrome OS 89 or you noticed that this inbuilt recorder fails to screen record with audio for a long time.
In this way, iFun Screen Recorder may be a good helper for you to record any area of your screen for unlimited recording time with no watermark. You can record music, movie, conference, or game in excellent recording quality with this efficient screen recorder with no delay or lagging.
On Chromebooks, this third-party tool empowers users to take screenshots with audio even when you are recording a video on the Chromebook's screen.
Compared with the inbuilt video or screen recorder, this tool can record your screen video safely and quickly in different formats either full or partial screen or a window. Moreover, users can also record screen and webcam video simultaneously, which cannot be realized by the built-in recorder and many other free screen recorders.
1. Download, install and run iFun Screen Recorder on your Chromebook.
2. Choose Full Screen, or Select Window, or Select Region, or Fixed Ratio (4:3), or Fixed Ratio (16:9).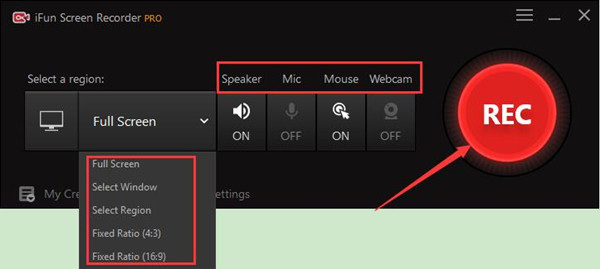 3. Choose to enable Speaker, Mic, or Webcam to either record screens with or without audio.
4. Wait for the three-second count down, and then the recording will begin.
5. Click the icon of stop to stop screen recording on Chromebook.

6. Locate the recorded Videos or Screenshots in the software.

Then you can either view (play), edit, delete or share the captured screens or videos as you wish. This tool also allows you to record YouTube or Netflix movies or music, so you can record your favorite songs or films by recording them on your Chromebook.
Anyway, it is up to you whether to screen record with the built-in Chromebook screen recorder tool or using a professional screen and video recording tool that allows you to get screen records with audio quickly.
More Articles:
How to Record Screen on Windows 10
How to Use Snipping Tool to Capture Screenshots
Tags :
screen