How to Record VR Gameplay on PC
VR (virtual reality) games are rather popular nowadays among gamers worldwide. Gamers usually want to record a video of games to record those wonderful moments.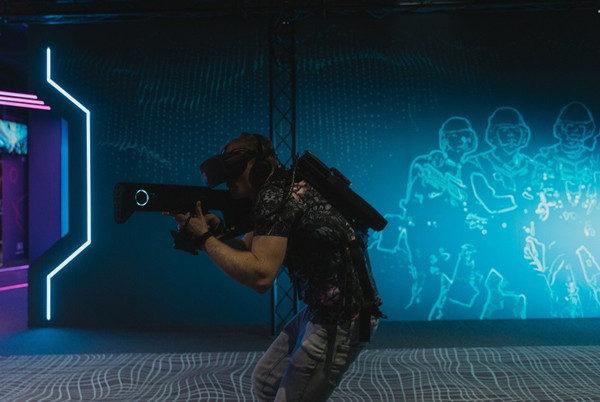 For instance, when you playing VR games, apps that use three-dimensional (3D) artificial environments such as Skyrim, Oculus Quest, Moss, Beat Saber, and No Man's Sky, you may wish to record your gaming experience in the virtual world for live streaming or future watching.
However, VR gameplay recording is different from normal Steam game video recording as you are not video record the game on a computer screen but on your helmet-mounted display. So you need to use special recording tools to record VR gameplay on Steam or other platforms.
How to Record VR Gameplay on PC?
This post will introduce to you steps to record VR game videos on a computer, so you can refer to these steps to capture the gameplay of VR games on PS4 or Xbox One or any gaming software.
As it has been noted, unlike common game recording, VR games require recording the videos in the "helmet", so gamers may fail to find a built-in video game recorder to record Steam VR games on PS4. But on Windows 10, you can manage to record VR gaming videos using the Xbox Game Bar.
While it is also common that you find Game Bar fails to keep a VR gameplay as it is designed for common video game recording instead of VR game recording. Before you start video capture for VR, you need to check the VR game devices and your computer and prepare a powerful video recorder.  
Methods:
Method 1: Record VR Gameplay using iFun Screen Recorder
Since VR games are based on computer-generated game scenes, you need to be careful in record Steam VR game videos to make sure the game capturing records the specific time and screen of your game.
iFun Screen Recorder is a professional and highly efficient screen and video recorder that empowers you to record VR gameplay NVidia for the live stream in full screen or partial screen or a window or a video of fixed ratios.
This VR video recorder also allows you to record with audio so that you can save, edit, transfer, and share a game video with sound later. In your VR games, every syllable of inside background, speaker, and tiny microphone on the headset will be recorded. Therefore, users can live stream the VR game or watch it later in high quality.
1. Download, install and run iFun Screen Recorder.
2. Choose to record a Full Screen, Window, Region, Fixed Ratio (4:3), and Fixed Ratio (16:9).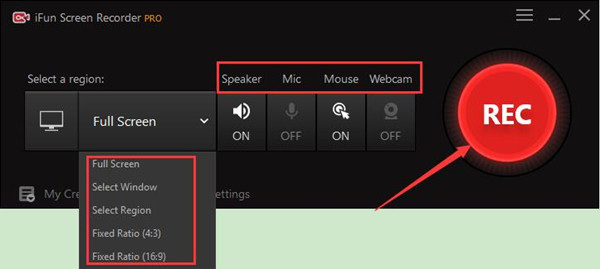 3. Enable Webcam setting to turn on VR gameplay recording.
You can also switch on Speaker and Mic to record the VR game with audio.
4. Wait for the three-second countdown.

5. Hit the stop icon to stop the game recording.

6. Go to the video recorder to check the Videos you have just recorded.

You can live stream the recorded game on social media platforms like Facebook and Twitter share games on Steam directly through this third-party recorder. Here, for instance, you can record your VR gameplay on Oculus Quest by adding Facecam to the recording.
Method 2: Record VR Gameplay with Built-in Video Recorder
Although recording VR games have higher requirements of the video recording tools, Microsoft does provide users with a tool to record video clips, which is Game Bar.
According to the descriptions of Microsoft, Game Bar allows Windows 10 users to record game clips, screenshots, and broadcast. You can try it for game live streaming and recording if you do not want to turn to any third-party tools.
1. Go to Start > Settings > Gaming.
2. Under Game Bar, turn on Record video clips, screenshots, and broadcast using Game Bar.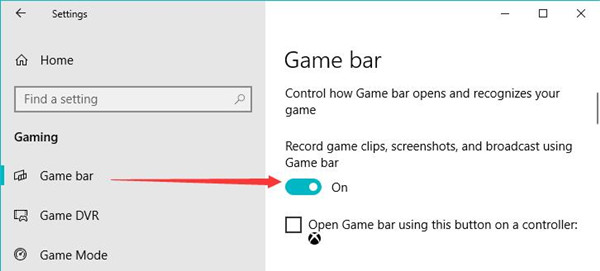 3. In this way, you are to enable the Game Bar feature on Windows 10.
4. Press Windows + G to elevate Game Bar and tick the box of Yes, it is a game.

5. Hit the start icon to initiate the recording.
6. Click the red stop icon to cease the recording.
7. Go to Gaming settings, under Game DVR, Open Folder to check the recorded VR games.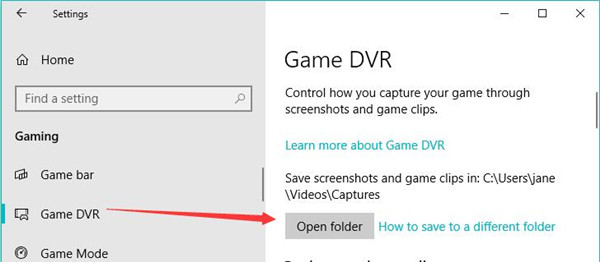 While if you cannot capture VR game videos using this Windows embedded screen recorder and you have previously installed OBS software for game recording and streaming, you can just move on to record VR gameplay with OBS.
Method 3: Record VR Games using OBS
OBS (Open Broadcaster Software) is widely used by gamers to record and live stream video games. So even if you may stumble upon OBS game capture black screen, you can try this VR game recorder OBS to keep your wonderful game moments after taking measures to get rid of the OBS issue.
1. In OBS, Create a New Scene in OBS about the Virtual Reality (VR) games.
For instance, you can capture videos in Oculus Quest.
2. Add the source of "Video Capture Device".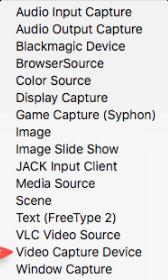 Here you can also allow your microphone to record VR gaming video with audio.
3. Add Facecam to the recording.
4. Adjust the position of the computer camera to start the recording.
In OBS, you can keep different game moments or live stream the videos on social media. After you kept the VR videos, you can view, edit and even delete them if you find them unsatisfactory.
In a word, recording VR gameplay on PC can be much easier if you can follow one or more methods above. For PS4 users, try similar steps to capture Steam VR games.
More Articles:
How to Record Screen on Chromebook
How to Record Screen on Windows 10
Tags :
screen