Huawei Mate 30 Pro VS iPhone 11 Pro, Which One is Better?
At present, both Huawei Mate 30 Pro and iPhone 11 Pro have been released to the market, so what's your choice when you need to choose one of these two phones? This passage will walk you through the differences between Huawei Mate 30 Pro and iPhone 11 Pro.
Appearance
1. The front side of the phone
Huawei Mate30 Pro continues to adopt the business style of "Board Brick"; its screen follows the designing concept of "bang"; its size is 6.53 inches with a bezel-free curved screen whose surface rate is as stunning as 88 degrees.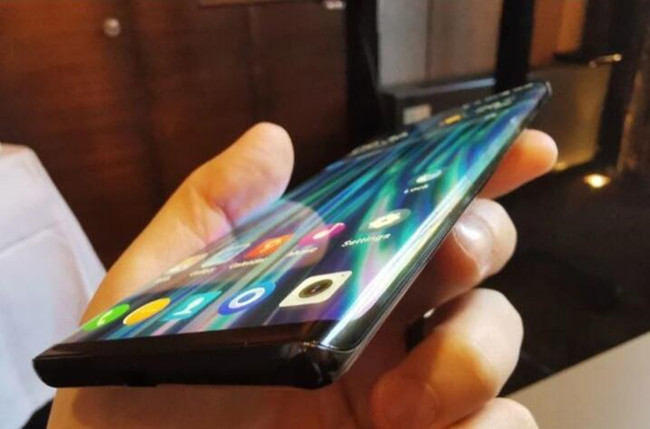 The facade design of Huawei Mate30 Pro is basically within our expectation, but there are also small surprises.
The front-side design of iPhone11Pro is identical to that of the previous generation, so there is nothing new in it.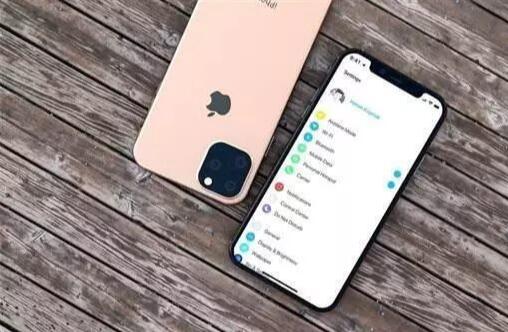 As regards to the front sides of these two phone, Huawei Mate30 Pro gets one step ahead.
2. The reverse side
Both phones are multi-camera products. While, by comparison, I personally prefer Huawei Mate30 Pro whose reverse camera locates in the middle of the phone back and is relatively symmetric.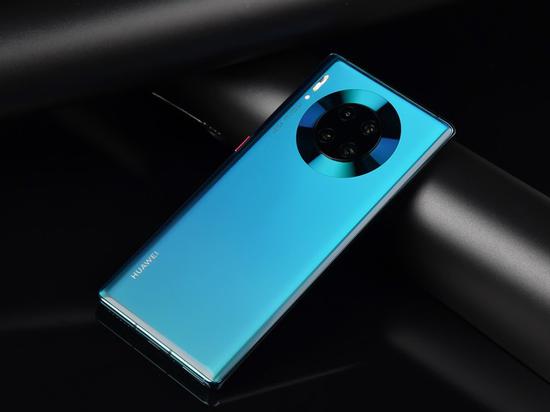 How ugly iPhone 11 Pro is with the design of "three shots of mantis"!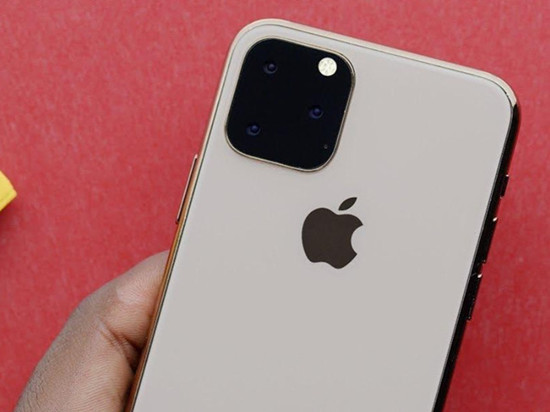 3. Color
The new products of Huawei and iPhone are available in four colors. The colors of Huawei Mate30 Pro are brighter and more vibrant, by contrast, the colors of iPhone are darker and more sedate.
Considering that the midnight green of the iPhone 11 Pro is really a bit nice, I choose iPhone this time.
4. Manipulation
The curved screen of Huawei Mate30 Pro makes the entire screen narrower and more comfortable to hold with one hand. The classic black frame of iPhone 11 Pro makes it wider with a slightly terrible experience of holding the phone with one hand.
However, the screen of Huawei Mate30 Pro is so big that it is almost unfeasible to use the phone with a single hand. In addition, the curved screen of Mate30 Pro results in more problems of mistouch and misoperation. Hence, practically speaking, iPhone is more reserved in screen designing, winning it an advantage over the new product of Huawei in terms of manipulation.
What's more, it is worth noting that the biggest hidden danger of curved screen lies in how to protect it in using. Whether it is the mobile phone case or film, they are unable to serve as effective protection for such a large-angle curved screen.
Overall speaking, in terms of appearance, both Huawei Mate30 Pro and iPhone 11 Pro have their own advantages and disadvantages, so it is hard to tell which one is better. Nevertheless, if you are the one to choose phone by appearance, you can consider what you cannot stand most in the above-mentioned points.
Specs
Huawei Mate 30 Pro Specs
iPhone 11 Pro Specs
Models
Huawei Mate 30 Pro
iPhone 11 Pro
Weight
196g
188g
OS
EMUI 10
IOS 13
CPU
HI-SILICON Kirin 990 5G
Apple core 13
Color
Light Blue, Galaxy Silver,
Roland Purple, Cold Emerald
Gold, Deep gray, Silver, Dark green
Screen
6.62 inches
5.8 inches
Resolution
2340*1080
2436*1125
Core
8 cores
6 cores
RAM capacity
8G
6G
Battery capaticy
4200mAh
3190mAh
Front Camera
24 million pixels
12 million pixels
Rear Camera
40mp+16mp+8mp
12mp+12mp+12mp
Sensor
BSI CMOS
CMOS
Aperture
Front camera(f/1.8+f/2+f/2.4),
Rear camera f/2.0
Front camera(f/1.8+f/2.4+f/2.0),
Rear camera f/2.2
Video Shooting
Rear camera:
the highest supportive resolution:
4K(3840*2160, 30 frames per second),
720p(1280*720), 1080p(1920*1080),
Video shooting in slow motion
Front camera:
the highest supportive resolution:
FHD+ (2336*1080)
Rear camera:
4K (3840*2160, 24/30/60 frames per second),
1080p (1920*1280, 30/60/120/240
frames per second),
Video optical image stabilization (Wide
angle and long focus),
2x optical zoom (Zoom in and out),
Reaching up to 6x digital zoom,
Changing focus at high frequency
Videos in slow motion, 1080p (120fps or 240 fps),
Delay shooting videos in support of anti-shaking
Anti-shaking function like what works in cinema
(4K, 1080P, and 720P),
Stereo recording,
Front camera:
4K(34802160, 24/30/60 frames per second),
1080P (19201080, 30/60 frames per second),
Videos in slow motion, 1080P(120fps),
HDR short film of new generation,
Extended dynamic range suitable for video
capture of 30fps,
Anti-shaking function like what works in cinema
(4K, 1080P, and 720P)
Related: OPPO Reno 2 Review – Shoot Videos with super anti-shaking functionality
Effects of display
The iPhone 11 Pro has a super retina XDR display with a resolution of 2436×1125 and a PPI (pixel density) of 458. In its press conference, Huawei did not announce any parameters of the Mate30 Pro screen, so many people began to doubt the screen of this "flagship phone". Some people on the Internet even disclosed that the screen resolution of the Mate30 Pro did not rise but fall.
I can tell all of you responsibly that for common people, it is hard to tell the differences of the two phones' colors and clarities with the naked eyes.
This time, there is a set of striking data of the scree of iPhone 11Pro, that is, the maximum brightness of the screen can reach 1200 nits (which doubles the brightness of the previous ordinary flagship mobile phone). In this way, even in the glaring environment, the content in the screen is still clear and distinct.
Given that the screen parameters of Huawei Mate30 Pro have not yet been released, at present, for common users, the display effects of iPhone 11 Pro goes ahead Huawei Mate30 Pro.
The quality of tone
There is no opening for the handset in Huawei Mate30 Pro "bang " screen since Huawei Mate30Pro will use the same magnetic suspension technology as Huawei P30 Pro and Huawei's screen sound technology will only sound in one area above the screen without any leakage. However, in doing so, the "bang" area of Huawei Mate30 Pro is much smaller.
Huawei's ultimate pursuit of screen ratio has indeed greatly reduced the sound quality of the external release. Compared to the iPhone 11 Pro in support of Dolby Atmos, Huawei Mate30 Pro can barely be satisfactory. Therefore, as for the tone quality, I cast my vote the iPhone.
Taking photos
Relying on the strong combination with Leica and multi-cameras, Huawei becomes the front-runner regarding phone photographing. But this time although Huawei Mate 30 Pro has been improved in photographing, it failed to surprise us like what Mate30 Pro did to us.
Mate30 Pro used a dual 40-megapixel camera for the first time, of which one of them is the main camera and the other two cameras are the camera of 8 megapixel long-focus camera and 3D camera. Five-fold optical zoom supports ISO of up to 51200.
Thanks to the SLR camera brought by Kylin 990, BM3-D noise reduction technology is achieved. The imaging purity under high iSO is higher, and the design of dual-sensor for optical element of a 1/1.54-inch RGGB sensation and t and a 1/1.7 inch RYB CMOS is adopted.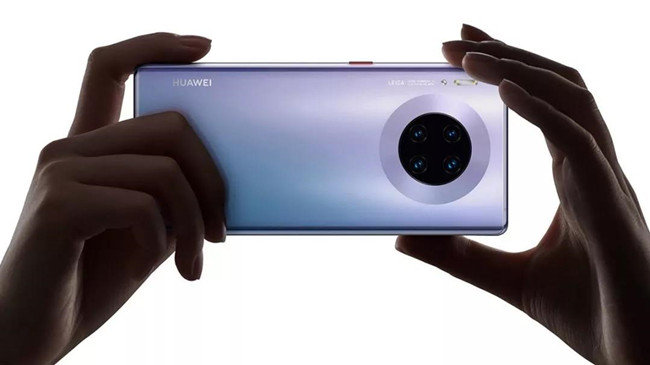 IPhone 11 Pro has also added to 3 cameras as well. In all Apple's own hardware, the camera has been significantly enhanced. Additionally, since Apple consistently pays attention to details and the ability of adjustment, the imaging effects can also be noticed with naked eyes.
In the part of photographing, it is likely that Huawei Mate30 Pro goes slightly ahead of iPhone 11 Pro.
Camera Shooting
In today's world, it is an era for Vlogers, so camera shooting is particularly important.
This time, Huawei mainly upgraded the functionality of camera shooting by preparing a specialized 40-megapixel ultra-wide-angle movie camera (18mm) f/1.8 in support of video recording up to 7680 frames. It means that you can use it to make videos extremely slow with 7680 frames per second.
And this camera also supports an ISO up to 51200, particularly powerful in weak light. The only regret is that the main camera does not support Optical image stabilization, which is almost fatal for average users.
IPhone 11 Pro has also made great improvement in video shooting. Although it seems less glamorous like Huawei Mate30 Pro in the hardware, it possesses the function of Optical image stabilization. For me, that can make iPhone stand out.
And there are no distinct differences between these two phones in the process of shooting.
Performance and System
Let's begin with the performance! Apple core A13 is naturally the most powerful mobile phone chip in the world, while Kirin 990 is really the core from China supporting 5G. And for common users, it is a waste of resource in using CPU or GPU on mobile phones. In other words, for ordinary mobile phone users, Apple core A13 and Kylin 990 are the same as they cannot tell which one is better.
Therefore, if you rely heavily on the phone to play games or process images, then choose iPhone 11 Pro; if you are ready to welcome the era of 5G of mobile phone, it is natural that you are supposed to choose Huawei Mate30 Pro.
Charging
Charging has been an advantage of Chinese phones all the time. As the one of the best Chinese phone manufacturer, of course, Huawei will not be left behind in charging technology as well. Huawei Mate30 Pro not only supports fast charging of 40W and wireless charging of 27W but also supports reverse charging.
By contrast, Apple may not so excellent in terms of the technology of charging. However, this time iPhone 11 Pro has stopped using the tohu-like charger of 5W. But manufacturer will only give users 18W fast charger.
As for the charging speed, Huawei Mate30 Pro excels iPhone11 Pro. But given the smaller battery capacity of iPhone11 Pro, we are unable to see how advantageous Mate30 Pro is.
Here we leave battery life behind as we can't ascertain the battery life of two phones simply from their battery capacity. Only when we have used the phone for some time can we know for sure which one is better.
Summary:
Apart from the items above, these two mobile phones boast other improvements as well. For instance, iPhone 11 Pro supports Apple Pencil and Huawei Mate30 Pro supports facial recognition and manipulation over the air. Personally speaking, there is no upgrading in user experience of these two phone worth mentioning, so just skip it.
Obvious, these two phone have their own strengths and weaknesses, so it is wise to strike a balance between what you care most and what you hate most if you are to choose one between them.
More Articles:
How to Connect Xiaomi Phone to Windows 10
Will Foldable Phone Replace Traditional Phone?
Tags :
Smartphone