How to Fix Netflix Site Error
Overview:
For many users, Netflix has been a great platform for relaxation. And for most of you, you feel like watch movies or TV shows, etc. on Netflix. But unfortunately, you run into Netflix Site Error when you access this site. And it also warns you that "We were unable to process your request. Please go to the Netflix home page by clicking the button below".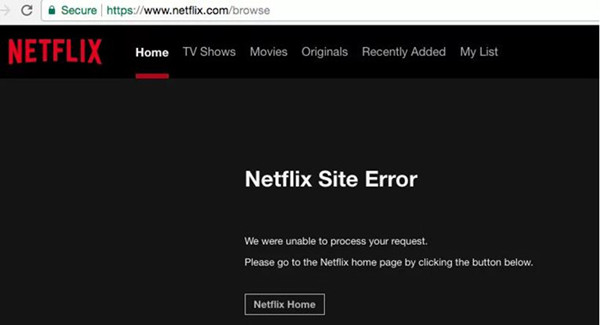 Of course, you tried to hit that button, but to no avail. Netflix doesn't work on Windows 10, 8, 7, and Mac. And the video just refuses to show up.
Why Does Netflix Site Error Pop up on my computer?
Understandably, since this error comes up the time you entered this site on your browser like Google Chrome, Firefox, etc. it implies that it is either caused by the problematic browser settings or by the problems with your PC.
To be specific, if your browser is incompatible to run Netflix or it blocks you from accessing Netflix, or there is no network connection on your PC, it is natural that Netflix site error would come to your PC.
How to Fix Netflix Site Error?
Accordingly, you are strongly advised to try the solutions below to fix issues on your browser and system. For instance, make sure the network connections run properly.
Solutions:
Solution 1: Sign in on another Device
Normally, users would like to register on the Netflix site to manage it more smoothly. For instance, some people prefer to add a certain TV series into the Favorite tab so as to watch once there is an update. But sometimes, perhaps your Netflix account has just corrupted on the browser, so you would better try to log on to Netflix on another device to see if Netflix site error remains.
It is said that now that Netflix Site error happens on your PC, you may as well sign in on your smartphone. Once you noticed that Netflix works well on another device without error, it means that the browser on your PC or your computer goes wrong.
Related: How to Fix Hulu Not Working
Solution 2: Check Network Connection on your computer
If you would rather enter the Netflix site on a PC browser, you are supposed to check if the network runs properly on your PC by following the steps below.
1. Restart your device. You can shut down your computer and then launch it again.
2. Plug out the router for several minutes and then re-plug it.
When you re-connect your PC to the network, open your browser and navigate to the Netflix site. Maybe this time Netflix Site Error, We are unable to see your request has been removed.
Solution 3: Clear Browsing Data
Provided that Netflix is unable to work for you on a browser like Google Chrome, but Netflix site error won't show up on other browsers or devices, it is likely that you need to fix the browser errors. In line with the reports of some users, it is found that the browsing cache is mostly to blame for Netflix not working. As a result, you should try to delete the corrupted browsing caches in your browser.
1. Double click Google Chrome on your Desktop to open it.
2. In Google Chrome, on the top right corner, hit the three-dot icon and then select Settings.
3. In Chrome Settings, scroll down to locate Advanced and then click Clear browsing data.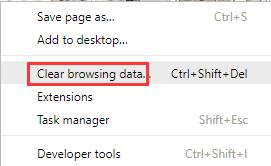 4. Then tick the box of Browsing history, Cookies and site data, and Cached images and files and then hit Clear data.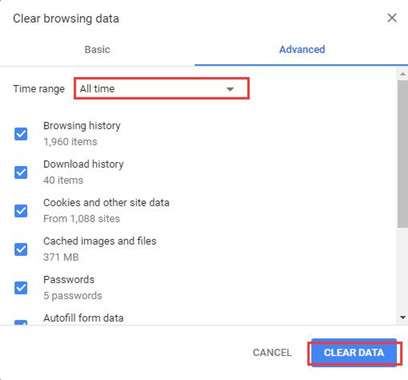 In order to remove all the corruption on your Netflix site, it is recommended to clear all the data on the browser. Naturally, if you are using other browsers like Firefox, Opera, Microsoft Edge, etc. you can get rid of the caches and cookies in the browser to get Netflix to work.
Related: How to Fix Youtube Black Screen on Google Chrome
Solution 4: Update the Browser
To fix the errors on your browser, you would better update it to obtain the new fixes for the bugs and other problems. There is much need for you to search online to check updates for your browser. For instance, for Google Chrome, you can just go to Chrome settings. And it is also available to search online to get the updates.
The moment you have installed the updated browser, perhaps it is compatible with the system and websites. In this way, Netflix not launching may be solved.
Solution 5: Try to Use Another Browser
Unluckily, after accessing Netflix on other browsers, you found that Netflix not working won't occur on these browsers. It denotes that this browser simply does not support Netflix to work. You may as well enter the Netflix platform on another browser. That will work for most of you.
Related: Netflix Streaming Error m7111-5059
Bonus Tip: Update Network Drivers
Problems like Netflix unavailable due to the site error may result from the network error. And it is undeniable that the network driver is essential for the network adapter to perform.
In this way, it is strongly advised that you make sure the network driver is compatible with your PC and won't cause any error. For this part, Driver Booster can be a perfect tool to update the network driver and other device drivers like the display driver automatically.
1. Download, install and run Driver Booster.
2. Hit the Scan button. Driver Booster will scan problematic drivers on your PC.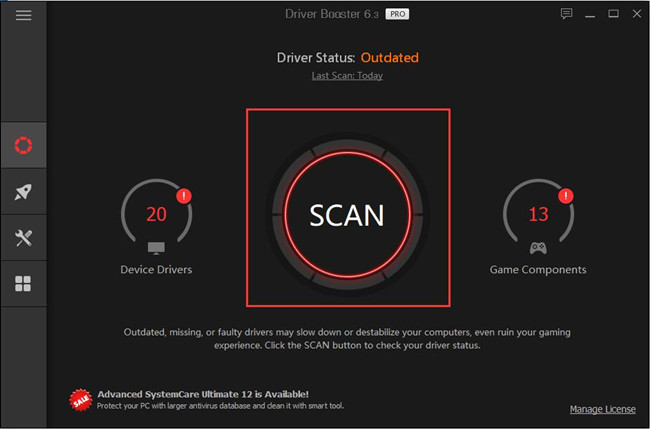 3. Under Network adapters, choose to Update network driver.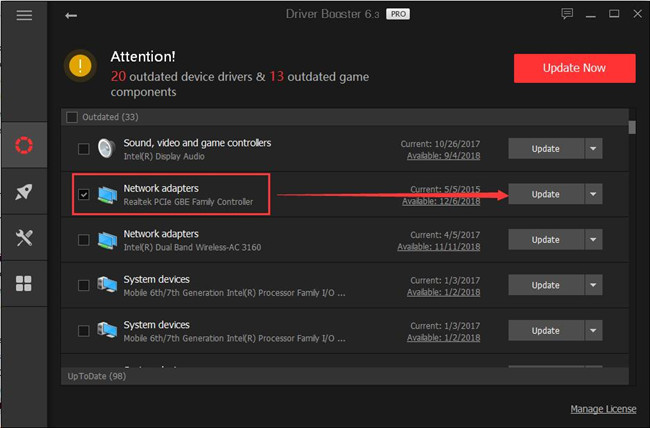 It is said Driver Booster will also install the updated driver automatically for you. After that, try to refresh the Netflix webpage to see if it is accessible.
All in all, if you are to fix Netflix Site Errors, there is much need for you to ensure the browser and your PC are running as usual.