How to Fix Discord Update Failed on Windows and Mac
Discord is a boon for games as it enables them to chat in games and share screenshots about games with each other. However, more and more people started complaining that Discord can't be updated on Windows 7, 8, 10 and Mac systems. Checking for updates in Discord failed and this app is just unable to get updated.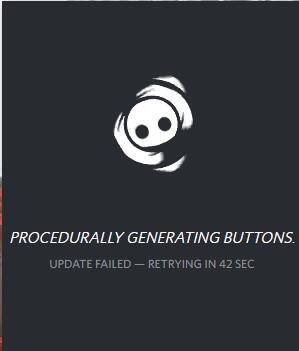 With deep reflection, you can find that if Discord update failed loops haunts your PC, it either means that the software itself refuses to be updated or the system or programs on your PC prevents Discord from being updated. Based on these facts, below are the most effective and feasible ways to remove Discord stuck on checking for updates.
Related: How to Fix Discord Won't Open on Windows 10
How to Fix Discord Update Failed Issue on Windows and Mac?
To be specific, if to let Discord be updated successfully stumbling upon the loop, you are to ensure Discord has privileges to check for updates on your computer and the antivirus programs won't prohibit the system from updating this application.
Solutions:
Solution 1: Disable all the Antivirus Programs
According to your settings, it is likely that the antivirus software, be it system embedded or third-party software, will supervise and block Discord updates in some cases. If you are sure which program is doing so, there is much need for you to stop all the antivirus programs in order to solve Discord update failed loop.
Here, take disabling Windows-based antivirus program – Windows Defender as an example. If there are any antivirus applications or you are using MacBooks, you can consult the same steps to disable the antivirus software on your device.
1. Go to Start > Settings > Update & Security.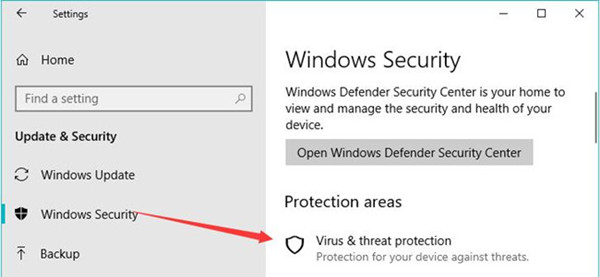 2. Under Windows Security, hit Virus & threat protection to configure its settings.
3. In Virus & threat protection, choose to turn off the option Turn on real-time protection.
In this way, Windows Defender won't prevent Discord from updating on Windows 10, 8, 7. You can use the similar way to disable your antivirus program.
Related: How to Disable and Uninstall Avast?
Solution 2: Update Discord as administrator
As per user reports, it is found that Discord updates require administrative privileges. Therefore, you would better grant the privileges to get rid of Discord update failed loop. That is to say, you would better try to run Discord app as administrator.
1. Open Task Manager, and then under Processes, right click Discord app to Open file location.
2. Then in File Explorer, find out the Discord folder.
3. Right click it to Run as administrator.
Or you can just right click the Discord shortcut on the Desktop to Run as administrator. Possibly, Discord not updating is fixed and you can use the latest Discord app in games.
Solution 3: Rename Discord Updating Folder
Sometimes, perhaps the Discord failed to recognize its updating file so that it can't be updated. In this sense, it is necessary to rename the Update.exe file for Discord.
1. In File Explorer Discord folder, locate the Update.exe file.
2. Right click the Update.exe file to Rename it to another name.
Then manage to update Discord again to see if the update failed loop persists.
Related: Discord Overlay Not Working (Fixed)
Solution 4: Change to another Discord Installation Folder
It has been reported that Discord will be updated if you change to install it in another folder. So you would better open the Discord folder in File Explorer, and then right click Discord installation folder to another location that is easily to be found on Windows 10, 8, 7, and Mac.
After that, it is possible that Discord update error will be solved and you can utilize it to chat and share with your friends as before.
Solution 5: Uninstall and Reinstall Discord app
Of course, to fix it more easily, it is also available for you to uninstall the Discord app and reinstall a new one from Discord official site. That will resolve Discord updated failed loop on Mac and Windows 7, 8, 10 effectively as it can get rid of the corrupted files and settings in it once for all. The new Discord software will undoubtedly be updated as you wish.
1. Open Control Panel.
2. Find out Programs > Uninstall a program. Choose to View by Categories to locate the items more quickly.
3. In Programs and Features, locate and right click Discord app to Uninstall it completely from your PC.
4. Navigate to Discord official site and Download a new Discord app.
In short, if you are stuck on Discord updated failed loop on Windows and Mac, you can manage to fix issues with the Discord folders and the app itself.
More Articles:
How to Stop Discord from Opening on Startup on Windows 10, 8, 7
Tags :
discord