What is Bonjour in My Computer? Do I Really Need it?
Overview:
For people who use MacBooks, it is common that Bonjour is working on Mac. But you have no idea what it is used for on your MacBook. While, for Windows users, it seems more confusing that there should be an Apple application on Windows 10, 8, 7, etc. In this sense, you would better to know what Bonjour is and whether you really need it on Mac and Windows systems.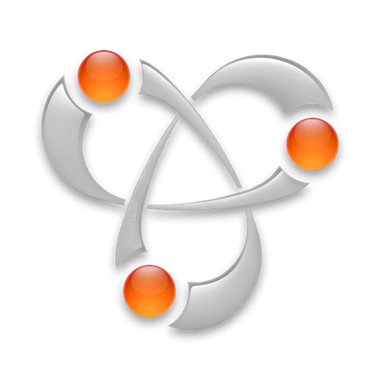 What is Bonjour?
Developed by Apple, Bonjour, also named mDNSResponder.exe process, is the zero-configuration networking which is a group of technologies including address assessment, service discovery, and hostname resolution. Simply put, it is used to make network connecting easier to use.
And by default, Bonjour is preinstalled on macOS and iOS systems, but it is said that Bonjour software can also be installed on Windows systems like Windows 10. But unlike normal applications such as Microsoft Word, Google Chrome, etc.
Bonjour won't run in the foreground, so it is unlikely that you see it simply from on the Desktop. But it detects the presence the connected device easily and connects programs on your computer to the local network. What's more, it is worth noting that Bonjour is usually embedded in Apple applications such as Safari and iTunes.
More often than not, Bonjour works in the background for apps. For instance, on Safari, the embedded browser for iOS and macOS, Bonjour is employed to locate webpages that advertise on the browser on the local network; on Bonjour Printer wizard, it is used to recommend you which printer is more compatible for connecting.
Related: What is Microsoft AU Daemon? How Can I Disable it?
Do I Really Need Bonjour on my computers?
Either you need this application depends on the operating system and your needs.
If you are using macOS or iOS system, Bonjour is said to have been inbuilt on your Mac. That is to say, Bonjour is an essential part on your MacBook on macOS or iOS.
It enables applications and services on Mac systems to communicate with other devices connecting to the same local network. In such apps like iTunes and Safari, Bonjour is a necessary component for them to run for device on macOS or iOS. In a word, you do need Bonjour software for your Mac devices.
If your PC is on Microsoft Windows and you do not have any other Mac device, normally there is no need to download Bonjour on Windows 10, 8, 8.1, 7. However, if you are using iPhone or any other Apple products on iOS or macOS systems, there is also a need to install Bonjour on PC with Windows systems to access the "shard music libraries".
Related: What is Hxtsr.exe? Should I Remove it on Windows 10?
How Do I Remove Bonjour from Windows 10, 8, 7?
Provided that you have any Apple product or software, you are not supposed to delete Bonjour software from Windows systems. But if you do want to say goodbye to Bonjour, it is also feasible to get rid of completely. Normally, there are two options available for you. If option one fails to uninstall Bonjour completely, just go on to option 2.
Option 1: Uninstall Bonjour for Windows 10 in Control Panel
Just like uninstalling Windows apps, you can also remove Bonjour software in Control Panel.
1. Open Control Panel.
2. In Control Panel, find out Programs > Uninstall a program. Here you would better View by Categories to locate the items you need easily.
3. In Programs and Features, scroll down to pinpoint Bonjour and right click it to Uninstall it.
4. Restart Windows system to take effect.
At this moment, Bonjour application will be removed from Windows 10. To some degree, high CPU by it will be fixed as well.
Option 2: Uninstall Bonjour by deleting Bonjour services and folders
As said before, Bonjour will be installed on Windows systems so long as you have downloaded and installed applications such as iTunes. And if it can't be deleted completely via Control Panel, you are advised to delete all the Bonjour services and files on Windows 10, 8, 7.
Specifically, the corresponding service or process of Bonjour software should be mDNSResponder.exe and the file is mdnsNSP.dll.
Remove mDNSResponder.exe in Command Prompt:
1. Search Command Prompt in the search box and then right click the best-matched result to Run as administrator.
2. In Command Prompt, copy and paste the following command and then hit Enter key to remove Bonjour process.
"%PROGRAMFILES%\Bonjour\mDNSResponder.exe" –remove
You can also deactivate Bonjour file to completely uninstall this software.
1. In Command Prompt, run the command below to remove the file.
regsvr32 /u "%PROGRAMFILES%\Bonjour\mdnsNSP.dll"
2. Reboot Windows system to take effect.
It is natural that without the required services and files, Bonjour will have also been uninstalled from Windows systems.
To summarize, Bonjour can be of great use for some apps to run on both Mac and Windows system. But if you show no interest in it and fear that it may bring troubles, you can remove it from Windows 10, 8, 7.