What is Hxtsr.exe? Should I remove it from Windows 10?
All of a sudden, antivirus software like Norton notices you that hxtsr.exe asks for your permission to access your PC via the internet, thus lags Windows 10, 8, 7 to some extent. Or for some users, hxtsr.exe suspended or high disk usage occurred to you.
You have no idea what this file is and whether you are to allow it to access your PC or not. Now, let's get down to the following parts to know more details about hxtsr exe.
What is Hxtsr.exe? Should I Remove It?
Representing Microsoft Outlook Communications and developed by Microsoft, hxtsr.exe is a legitimate executable file in Windows 10, 8, 7, XP, Vista used to connect Microsoft Outlook and Windows server. And normally, this embedded file for Microsoft office application can be found in the subfolder of C:\Program Files.
Under normal circumstances, the hxtsr.exe file can be simply considered as an application file necessary for Microsoft Office and Microsoft Outlook to run. So there is no need to get rid of hxtsr executable file from your PC.
But sometimes, hxtsr.exe would be mistakenly taken as a malicious file on Windows 10, 8, 7. Actually, that lies in that some antivirus programs do not recognize or detect this file.
Or some users run into hxtsr exe high disk usage on Windows10. In this way, many of you may wonder how to delete this executable file permanently.
How to fix Hxtsr.exe errors?
Anyway, no matter you are stumbling upon hxtsr.exe application error with Microsoft Outlook or Office or HxTsr.exe crashes, you can follow the solutions below to troubleshoot problems with this Microsoft Outlook file.
Solutions:
Solution 1: Automatically Scan your PC
It is said that this Microsoft file is legitimate and useful for Microsoft Outlook and Office, but many users complained this file was reported as a malicious file like a virus. For this part, there is a high probability that since hxtsr.exe shares a similar structure with that of a virus, thus programs like Norton tend to misinterpret it dangerous. While it is also possible that your hxtsr exe file has really gone corrupted. Therefore, you may as well check the condition of this Microsoft Outlook file.
Here Advanced System Care, an all-in-one tool to enhance system security and performance, is ready to help you automatically scan the PC for any malicious files, registries, and software. You can rely on it to troubleshoot Windows 10, 8, 7.
1. Download, install and run Advanced SystemCare.
2. Then under System & Optimize, hit Scan to give a comprehensive scan for your computer.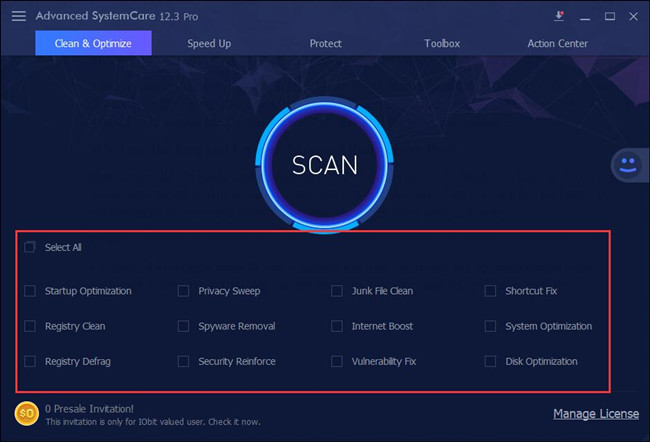 3. Click Fix to allow ASC to solve the corrupted items on your PC including files such as hxtsr.exe.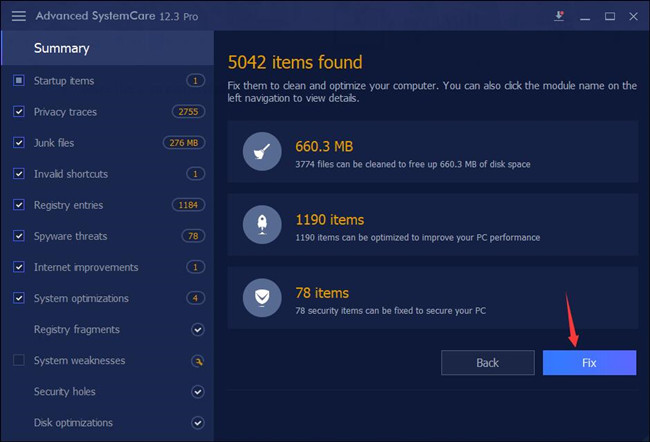 Now, you can see that Advanced SystemCare will automatically detect the faulty files and then fix them if possible. So it is likely that hxtsr.exe application error or high disk usage would have disappeared.
Solution 2: Update your Antivirus Software
As mentioned above, your hxtsr exe file may not be malicious at all as it has just been mistakenly considered as a dangerous file. And according to the researches, it has been found that Norton security software can be the most potential one to notify you that your hxtsr.exe file is corrupted.
So it is worth a try to update your security program to make sure it works with the best performance for your PC.
You can navigate to the official site of the antivirus software to update the application like Norton and Malwarebytes.
Solution 3: Remove Hxtsr.exe file
At the last resort, if your antivirus program keeps informing you that Microsoft Outlook hxtsr.exe file is threatening your PC, perhaps you can do nothing but delete it.
1. Go to File Explorer.
2. Navigate to C:\Program Files and then right click Hxstr.exe file to Delete it.
3. If needed, go to Microsoft site to download this file again.
In short, this article serves to help you understand what hxtsr.exe file is, whether you should get rid of it, and how to fix errors related to the hxtsr.exe file.
More Articles:
What is Windows Shell Experience Host and Why It is Running on Computer
Solved: Microsoft Compatibility Telemetry High Disk Usage on Windows 10
Tags :
microsoft