Top 3 Software Development Companies You Need to Know in United States
If you want to invest in the top software companies listed in the United States, or if you need a service that these companies can offer you, below you can find some of the most important ones, as well as different tips and advice before deciding on any of the companies that are dedicated to custom software development.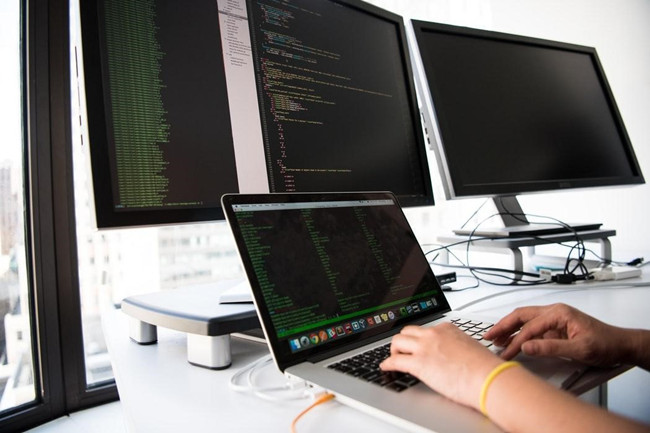 In the first position is Innuy, a company that works as a South American Software developer with more than 6 years of experience; a company that believes in a stress-free development process built in agile practises and fully- managed solutions to help you build your products.
They are team players who since 2015 have been operating as a software factory that finds the best solutions and develops high-quality, state-of-the-art applications for global markets. This committed team dedicates its time as eager, challenge seekers who believe in no limits when it's time to create an excellent work and deliver an uncompromising customer service.
Innuy dedicates its time in technical stacks, and they also create, design, manage, test and deploy mobile apps; they usually use native or hybrid technologies.
You can also opt for Icreon Tech, one of the leading custom software companies, which focuses primarily on developing enterprise-grade web, custom and mobile technologies. They create software that reflects users and their requirements.
They help companies grow by emphasizing transparency, innovation, creativity and longevity. It is headquartered in New York, but also has offices in the UK, Dubai and India.
This company was founded in 2000 and specializes in business process digitization, technology consolidation, product and IP engineering, data architecture, business intelligence, on-demand digital equipment, etc.
In third place in this top, it is recommended to rely on the services of Sciencesoft a custom software development company that serves medium and large enterprises, global corporations and premium brands in the fields of manufacturing, retail, healthcare, banking, logistics, oil and gas, education and telecommunications. Headquartered in Texas, USA, the company has been in the software development business since 1989.
Definitely, opting for a custom software development service is a much more cost-effective option that standard software does not have. In fact, although the price is usually higher, the results are usually better, unique and adapted to what the client really wants.
Thus covering all the expenses related to the development procedures would be the only point against it, but as mentioned it is worth it if you want to carry out a tailor-made project.
Also, it could be said that the main thing to take into account if you decide to hire this type of services, is that the most competitive companies usually also opt for a customized service, since it is a service of high scope and excellent future expansion is always concerned about cyber security.
In addition, custom software is compatible with other software platforms and you can always follow up with your outsourced team for possible end bugs. Sometimes, it is worth sacrificing more financially than getting a bad result on your project.
More Articles:
Solved: Shockwave Flash Crashed in Google Chrome
Culauncher.exe: What it is, is it safe and How to Remove it
Solved: Discord Push-to-Talk Not Working on Windows 10, 8, 7