Why Does My MacBook Fan So Loud? How to Fix it?
MacBook has internalized many operations via its hardware like CPU, RAM, and SSD to support the device to run as required as smoothly as possible. After these operations by Mac hardware, the fan will start to work to cool down the above-mentioned hardware.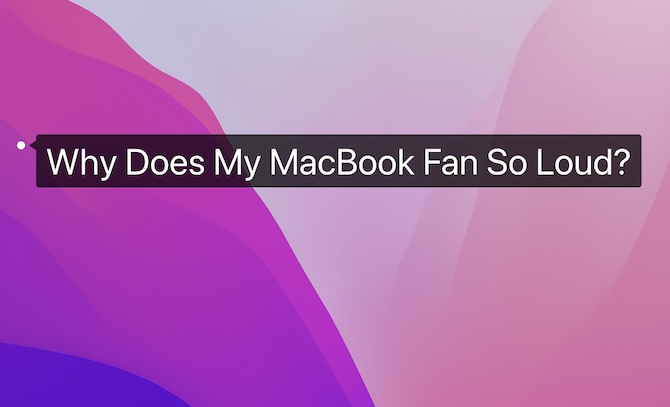 However, sometimes, you may find that a MacBook fan is really loud, especially when you are busy with developing Web, and editing photos or video with your MacBook Pro. While hearing the louder noise from MacBook and its fan runs more quickly, you may wonder what happens to the MacBook Pro fan.
Why Is your MacBook Air/Pro Fan Suddenly Louder?
Normally, the fan of MacBook Air or Pro runs at automatic speed, and it is used to dissipate heat from the CPU and computer hardware.
If the macOS system needs to load too many programs, Mac CPU and other hardware will run at a high speed, leading to CPU overheating. Meanwhile, the temperature of the MacBook will also increase.
In this case, the fan of Mac laptops will also start running automatically to dissipate heat to cool down CPU, RAM, and other hardware resources. The more resources the Mac uses, the higher temperature it will get, causing the fan to run at a high speed with louder sound.
How to Fix Mac Fan So Loud Issue?
Now that you have learned about the reasons why the Mac fan is so noisy, you can fix this MacBook fan loud sound issue. In fact, you also need to solve this issue to ensure your Mac device can run smoothly.
Solutions:
3: Manage Your Mac Automatically
Solution 1: Monitor CPU and RAM Usage
Normally, if you have launched too many programs on your MacBook Air or Pro, Mac may run into higher CPU or RAM problems, so the fan sound is louder. In this case, you need to turn off some programs to reduce the noise of the fan.
1. At the bottom of Mac desktop, in Dock, open LaunchPad > Other > Activity Monitor.
2. In Activity Monitor, hit Memory and then locate programs that are using much memory and turn off some programs according to your use.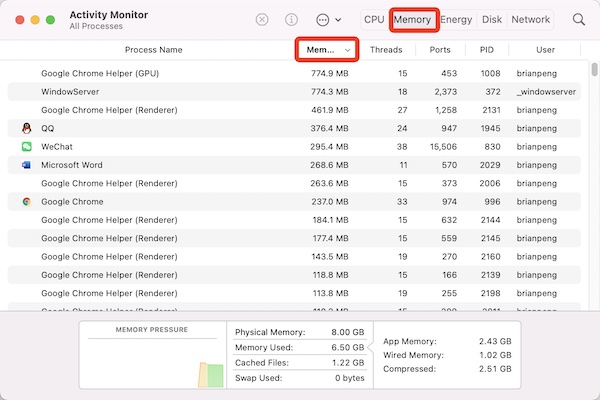 3. Click CPU, and then find out programs that are using high CPU and then exit the software if you don't need it.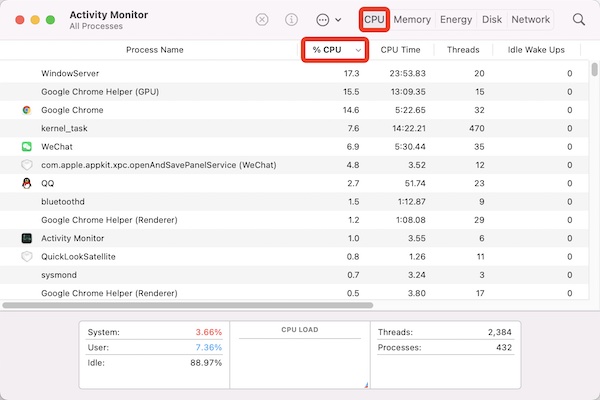 Solution 2: Clear MacBook Vent
Another important culprit for the Mac fan noise is that users failed to quickly disperse the hot air from the Mac. Many people often ignore this cause of the louder fan.
There is a vent at the back of most MacBook laptops. Therefore, if you tend to place the Mac laptop on the sofa, blanket, your leg, or any other soft surface, the vent will be hindered from dissipating heat for Mac.
In this case, you need to make sure there is enough space for Mac and place it on a hard surface like a table. If possible, you can place it on an appropriate laptop stand so that the MacBook Air or Pro back will be elevated to realize a smoother cycle of air.
While another cause for the hindered air cycle of the Mac vent is that there is accumulated dust on the fan as time goes by.
Therefore, if you find that the Mac fan is so loud but isn't overheating, you can open the back panel of the MacBook and then clean up the dust of the fan and its surroundings.
Solution 3: Manage Your Mac Automatically
If your MacBook runs as normal but its fan runs at a high speed and is really loud, you can optimize it regularly to make sure it runs at the optimal state.
Mac Booster is a professional optimization and management tool designed for Mac computers. This tool can help you clean up junk files and various temporary cache files and remove virus files to speed up the Mac devices.
Besides, it can also help manage your Mac, release RAM space with only one click, protect your privacy on Mac, optimize startup, and look for large and duplicated files.
1. Download, install and run Mac Booster on your Mac.
2. Click the Scan button, and Mac Booster will start to scan all system junk, virus, malware, and all items that may affect your Mac performance.
3. Hit Fix. MacBooster will then clean up all the junk files, release the RAM space to speed up Mac.
Release MacBook Memory:
On the left pane, hit Memory Clean and then hit Fix to clean up RAM space. If you would like to check the details of the RAM resources, just click Details.
Start Optimization
Sometimes, when you installed a third-party application, it may launch at startup by default, thus leading to a MacBook fan suddenly so loud at the bootup. Therefore, disabling these startup options for third-party programs will help spare more CPU or memory resources.
On the left pane, hit Start Optimization.
On the right pane, select the items that should be launched at startup and then click Disable.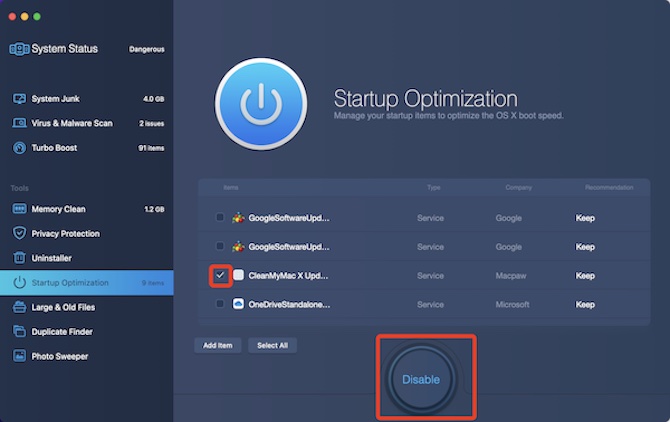 Solution 4: Check macOS Update
Normally, there will be new features or improvements for bugs in every macOS update. Hence, installing the updates will reduce damages to the hardware caused by the bugs so as to improve Mac performance.
You can check details about how to update macOS.
In some cases, new system updates will bring new features or fixes for the MacBook Pro fan so loud issue. Therefore, it is worthwhile to keep the macOS update.
Solution 5: Reset SMC
If the above-mentioned solutions failed to resolve the louder Mac, you may need to reset Mac System Management Controller (SMC). SMC is responsible for controlling the basic functions of Mac hardware, including power, light, and heat management. In some cases, resetting SMC can help fix the Mac laptop fan overheating issue.
Ways to reset SMC differ from one Mac model to another. Thus, you would better check specific steps about how to reset SMC on Mac step by step.
Solution 6: Running Apple Diagnostic
Sometimes, when MacBook Air or Pro fan noise appears now and then, the problem may lie in the fan itself. Hence, you need to check whether this MacBook fan's really loud problem is caused by the hardware, you need to run Apple Diagnostic to test the hardware.
1. Disconnect all external devices of Mac.
2. Turn off your Mac laptop.
3. Restart the Mac and hold down the D key on the keyboard until the Language menu pops up.
4. Select a language and wait until the test finishes. This diagnostic program will provide codes for computer problems if there are any. Write the problem code down.
5. Reboot the Mac.
If the Apple Diagnostics test shows any problems with the fan and its loud sound, you may need to resort to the local Apple Store or any after-sales service center for Apple device to fix the MacBook loud fan.
Summary:
In your daily use of a Mac laptop, it is necessary to ensure normal ventilation and heat dissipation. Don't leave so many programs running at the same time. Simply put, you need to develop good habits in using Mac to avoid problems like the Mac fan so loud suddenly.