How to Record Steam Gameplay on PC?
Do you want to record Steam gameplay on Windows 10? For gamers, Steam can be a cloud-based gaming library allowing gamers to use any computer to play games they buy/download to their Steam accounts. Some wonderful gaming moments are worth recording.
For instance, some people try to record the last 30 seconds on Steam along with the game achievement.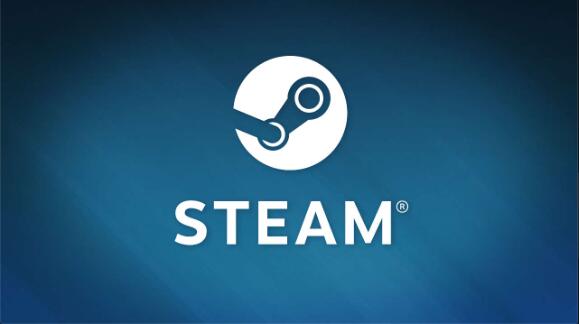 However, since Steam gameplay requires many computer resources like disk and memory resources, normal gameplay may even cause game stuttering with FPS drop or Steam network not connecting, not to mention playing games while recording Steam Gameplay.
Some gamers may find games lagging when they manage to record a video on PC. Or some users simply do not know how to capture the game.
How to Record Steam Gameplay on PC?
If you are using Windows 10, an inbuilt game recording tool named Game Bar is offered by Microsoft. However, for users whose PC is on Mac or Windows 7 or 8, you need to use a professional game recording tool to record gameplay on Steam without lag. Before you start recording a video, you need to make sure the network runs well and won't cause game delay, thus damaging the quality of video game recording.
Methods:
Method 1: Record Steam Gameplay without Game Delay
It is a common requirement when gamers seek game recording that there will not game lag caused by the recording. Undoubtedly, gameplay alone may slow down the computer, so PC freezing may be further worsened if gamers do video recording while playing games.
In this way, iFun Screen Recorder is recommendable for gamers to record Steam games without lags by its powerful functionalities. As confirmed by numerous users, this tool is able to take screenshots and record videos of any length and formats like MP4, AVI, FLV, MKV, MOV, TS, and GIF.
The recording process on this tool does not take up a huge amount of CPU and memory, thus ensuring the resource needed by demanding games.
This third-party tool is safe and quick in helping you record Steam game videos without delay, therefore, you can realize gameplay recording and streaming easily with the help of this tool. You can record videos of games with or without sound, and you can start recording anytime during the game.
1. Download, install and run iFun Screen Recorder.
2. Select a region like Full Screen, Window, Region, Fixed Ratio (4:3), and Fixed Ratio (16:9).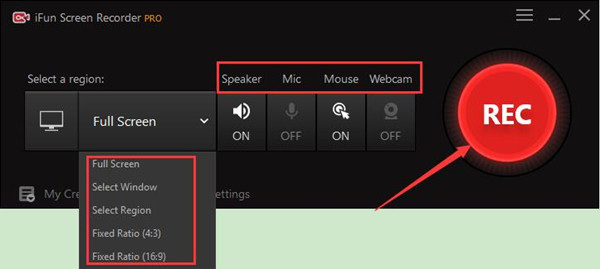 3. Choose to turn On the Webcam to allow game video recording.
You can also turn On or Off Speaker, Mic, Mouse, or Webcam. Here, if you enabled speaker and microphone, it implies that you try to record the gameplay with audio.
4. The software will give you a three-second countdown.
The gameplay recording starts.

5. Click the stop icon to stop taking a video from the whole game.

6. Go to the screen recorder software to view, edit, share or delete the recorded Videos.
Now that you can capture a game video, it is natural that you can take screenshots of specific screens during Steam gameplay, for instance, the final results of the game or any screens on your PC like documents. If needed, you can also upload videos on Steam to share the gaming achievements.
Method 2: Record Gameplay on Steam with Windows Inbuilt Game Bar
As one of the features in Gaming settings, Game Bar is designed by Microsoft to record video clips and screens. Therefore, if you do not want to download a third-party game video recorder, it is also feasible for you to record PC gameplay while playing games using this Windows built-in video recorder.
You need to check the smoothness of the network to ensure you can play the game and record videos online without lags. You need to first follow Steps 1 to 2 to enable the Game Bar feature on Windows 10.
1. Go to Start > Settings > Gaming.
2. Under Game Bar, turn on Record game clips, screenshots, and broadcast using Game Bar.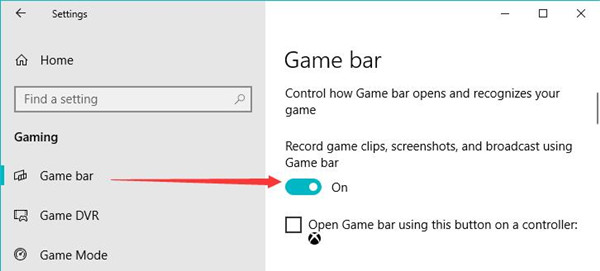 Once you have enabled the Microsoft Game Bar feature, you can open it with its shortcut quickly.
3. Hit Windows + G to open Game Bar.
4. Check the box of Yes, it is a game.

This box pops up in that Game bar is initially used by Microsoft to improve the gaming experience, so it is one of the features of Gaming settings. You can regard other programs as a game when you try to screen record on Windows 10.
5. Click the start icon to begin recording.

Here you can also hit the speaker icon to record gameplay on Steam with audio.
6. Click the red icon to stop the recording.
In this way, game recording using Steam's built-in video recording tool is completed.
7. In Game settings, under Game DVR, Open folder.
8. Then check the recorded video of Steam games like Dota 2 and Cyberpunk.
Similarly, you can now view, edit, and share the recorded games on Steam. You have learned how to game record on a PC without a third-party tool.
Here it is worth noting that Steam users tend to use OBS (Open Broadcaster Software) to record and share game achievements with friends, so you can also try to capturing gameplay using the OBS program. But you may need to fix OBS game capture black screen before starting using it to record a video during Steam games.
In summary, gameplay recording is a common practice for gamers who want to keep the excellent gaming moments, so you can record Steam gameplay on PC by referring to the methods in this tutorial.
More Articles:
How to Record Screen on Windows 10
Solved: Photoshop Pen Pressure Not Working on Windows 10, 8, 7
Tags :
screen
Steam