SyncMate Review: All-in-One Sync Data Software on Mac
SyncMate is a Mac app that syncs data from any system, account, or service to your Mac. SyncMate is developed by Eltima software. For Syncing data, many apple users use itunes, but SyncMate is a better option, and it also allows sync android with MAC.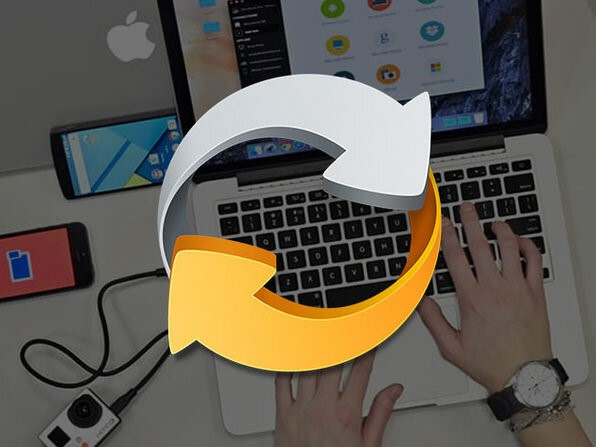 It has a very user-friendly interface, and it's more versatile. SyncMate is the only Mac-only app that will enable you to sync data between your Mac and Android devices. SyncMate will sync data across various devices as well as online accounts and cloud storage.
Sync data with your Outlook and Office 365 accounts, iCloud storage, Google account (Google Drive is supported), or Dropbox account. SyncMate has its SyncService, which helps you migrate data from your Mac to almost any device or account.
Without the use of third-party storage or software, SyncMate allows you to sync almost any data from your Android device to your Mac and vice versa. It's a robust sync manager that moves data from Android to Mac.
Features
Connect Android & iOS with a Single App!
SyncMate syncs contact information between your Mac and Android device automatically, ensuring that you always have the most up-to-date information. If you created an event on your Mac or your phone, the event would be synced and accessible on both devices as soon as your devices are linked via SyncMate.
All of your images are immediately accessible on your Mac or Android computer. All of your synced devices are automatically modified when a new picture is added. SyncMate syncs your music through all of your devices automatically.
Devices Supported
SyncMate connects any Android device running Android 5 or higher to your Mac. Since SyncMate 8 supports multiple devices, you will not need to buy a separate synchronization tool for each one; instead, you will need one app.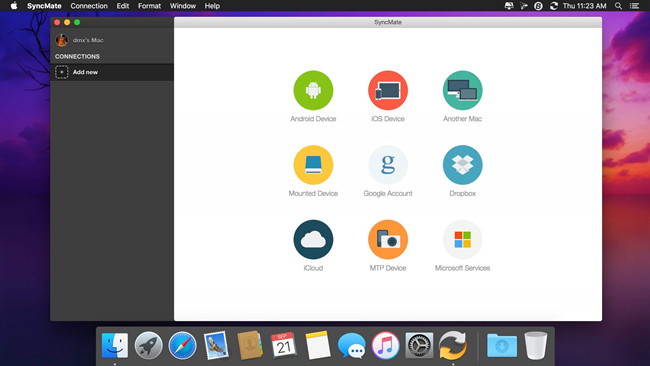 Single Click Backup Solution
SyncMate also offers you the option of backing up all your data with a single click. All you have to do is press a button and back up all your data in the most hassle-free way possible.
Multiply Syncing Options
SyncMate transforms your macOS machine into a sync center, allowing you to sync all of your accounts with your Mac from a single app, which is particularly useful if you use multiple cloud storage services. Android and Mac sync easily and smoothly. SyncMate automatically syncs when the devices are in the range.
Calendars, Notes, Contacts, Safari Bookmarks, iTunes, and Images can all be synced with SyncMate. SyncMate helps you to read and monitor your SMS messages, email your friends, and access your Call History all from the comfort of your Mac. Furthermore, SyncMate helps you to sync your devices in the background automatically.
SyncMate Editions
SyncMate has Two Edition Free and Expert Edition. You can arrange and update contacts and calendars on your Mac and all of your other accounts and devices using the free version of SyncMate.
For more effective operation, the sync engine runs in the background. SyncMate Expert Version adds advanced features to your Mac, enabling you to sync it with all of your other computers completely.
Create backups, sync SMS messages from a cell phone to your Mac, exchange images, sync Apple Music, and share files are just a few of the features available. Users of SyncMate Expert may take advantage of additional resources to keep their digital lives organized and available.
You can use the sync engine to do things like sync with cloud services and install a mobile device so you can search the contents from your Mac.
Conclusion
SyncMate is Very helpful for syncing Mac with android devices. Mac users may use SyncMate, a robust and versatile sync service that allows them to sync their data through various accounts, devices, and computers.
The tool is available as freeware and provides a simple collection of synching features. Upgrade to SyncMate Expert if you want more control over how your data is synced through all of your accounts and computers.
More Articles:
Download Apple Mobile Device USB Driver for Windows 10
Fixed: iTunes Does Not Recognize iPhone on Windows 10