PC-Doctor Communications Manager: What it is and how to Uninstall it
Overview:
All of a sudden, you come across a program called PC-Doctor on your PC, but you have no idea why this application appears on Windows 10, 8, 7, or Mac systems. Or some of you even noticed PC-Doctor Communications Manager 100% disk usage in Task Manager. Therefore, you may wish to know what this PC-Doctor app is and how you can get rid of it from your PC.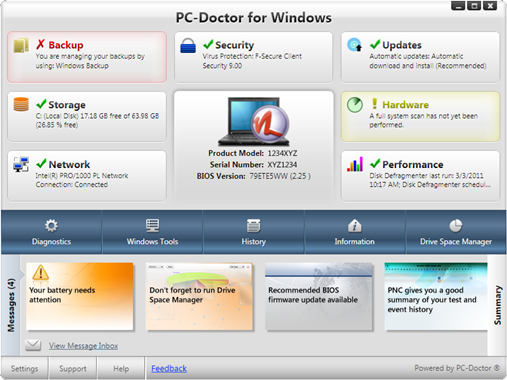 What is PC-Doctor Communications Manager?
It is said that PC-Doctor or PC-Doctor Communications Manager is a program dedicated to improving the performance of the system. Specifically, it would oversee the PC from the perspective of security, storage, backup, etc.
Beyond that, in browsers like Firefox, Google Chrome, Microsoft Edge, PC-Doctor would pop up advertisements when you browsing certain websites. Besides, it would place hyperlinks for advertisements or updates of applications automatically online.
Therefore, generally speaking, PC-Doctor can help you monitor the performance of the computers, but it would also annoy users by presenting unwanted ads or program updates, etc.
Note: What is Pcdrwi.exe?
The file Pcdrwi.exe is one of the components in PC Doctor, often used by Dell computers with the technology for Dell SupportAssist.
Should I Download or Remove PC-Doctor Communications Manager?
Considering the annoyance caused by PC-Doctor Communications Manager, it is usually not recommended to download this program on your own. But normally, even if you did not try to get it on Windows 10, 8, 7, this PC Doctor adware program would come to your system automatically as a bundled program.
That is to say, PC-Doctor would be installed on your device automatically along with free third-party applications that you have downloaded online, for instance, for Dell users, the Dell Support Center may be installed with the bundled software PC-Doctor for Windows.
However, since this PC-Doctor Communications Manager usually brings about advertisements or unnecessary program updates, it is worth a try to get it uninstalled from Windows 10, 8, 7. Especially, if you keep stuck at PC-Doctor 100% disk usage on Windows, it may be because the PC Doctor is a virus and you need to uninstall it.
How to Uninstall PC-Doctor Communications Manager?
In terms of deleting PC-Doctor software, you might as well take two steps to completely get rid of it from your PC. To be specific, you are to remove the PC-Doctor app and ads generated by it in individual steps.
Part 1: Uninstall PC-Doctor from the PC
Part 2: Get rid of PC-Doctor advertisements from Google Chrome
Part 1: Uninstall PC-Doctor from the PC
In the first place, even if you don't know with which program the PC Doctor application is bundled and how it comes to your device, it is up to you to remove CP Doctor from the device in the management tool, for instance, the control panel in Windows systems.
1. Open Control Panel from the search box.
2. Find out Programs and then Uninstall a program. Here, for your convenience, it is wise to View by Categories.
3. Then in Programs and Features window, scroll down to locate PC-Doctor Communications Manager and right click it to Uninstall.
Here, since PC Doctor is downloaded on your PC along with free programs on browsers like HP Support Center or any third-party software, you might as well get rid of that application to permanently remove the PC Doctor.
Or if you are using Windows 10, you can also get rid of PC-Doctor manager, you can also go to Start > Settings > Apps > Apps & Features > PC Doctor > Uninstall.
What's more, for people lacking in computer skills, if you noticed that PC Doctor fails to be uninstalled, you can take advantage of professional and automatic program removal tool such as Malwarebytes software to remove PC-Doctor Communications Manager automatically and quickly.
Related: How to Uninstall the Won't Uninstall Programs on Windows 10
Part 2: Get rid of PC-Doctor advertisements from Google Chrome
As mentioned, the most disappointing point of PC Doctor can be the ads or advertisement banners on browsers like Google Chrome, Firefox, Internet Explorer, Microsoft Edge, and so forth. In this way, to completely delete the traces of PC Doctors, it is also necessary to remove the plugin of PC Doctor created nad activated in browsers by this app.
Here taking uninstalling PC Doctor ads on Google Chrome as an example, if you would like to delete ads caused by PC Doctor on other browsers, you can refer to the similar steps.
1. Launch Google Chrome.
2. In the top right corner of Chrome, hit the three-dot icon, and then select Settings from the list.
3. Then choose Extensions.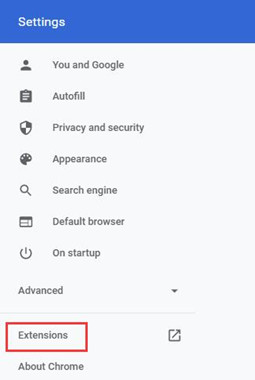 4. In Extensions, find out PC Doctor and then choose to turn it off or just Remove it.

Since then, you won't observe the presence of ads or application updates generated by PC Doctor.
Therefore, in general, this article would be helpful for users who want to learn more about the unknown program PC-Doctor Communications Manager. Specifically, people will understand what it is and how you could uninstall the PC Doctor if it frequently places advertisements automatically in your browsers.
More Articles:
How to Uninstall Driver Tonic (Including Won't Uninstall Solution)
How to Uninstall and Reinstall Windows Media Player on Windows 10