What is Toaster.exe and How to Remove it from Windows 10/11
Contents:
Toaster.exe Overview:
It is the normal problem that you encountered Toaster.exe stopped working or Toaster.exe high CPU, Toaster.exe application error on Windows Vista, 7, 8, 10, and 11.
For Dell users, that is what especially happens to you. To your surprise, you will no idea about what the Toaster exe is used to do on Windows systems. How can you solve the Toaster.exe errors? How can you decide whether or not you are to disable the Toaster.exe?
To relieve your anxiety, this thread is targeted at the Dell Toaster exe, including what it is and how to uninstall it.
What is Toaster.exe?
As a part of Dell DataSafe Local Backup or Dell Backup and Recovery software, the Toaster.exe comes to your computer along with the Dell program. Specifically, this Toaster.exe file belongs to SoftThinks Agent service as well.
When it comes to the utility of the Toaster exe, it is mainly used to record the usage of your keyboard and mouse. In this sense, this Toaster.exe can also be concluded as a component of AOL.
Normally, the Toaster.exe process will not occupy you high CPU or memory on Windows 10, and it is located in C:\Programs Files at default.
Tips: What is Dell DataSafe Local Backup?
It is the Dell software used to recover or back up computer data when it is necessary.
Is the Toaster.exe virus or safe?
It is not a virus at the very beginning. But as for the people who run into Toaster.exe high CPU in task manager, it is likely that your Toaster.exe has been corrupted by some virus on your PC.
That is possible as Toaster exe is an executable file, which means it can bring dangers to your computer.
Now as long as you hope to deal with any problem related to driver Tosater.exe, go deeper to achieve that goal.
How to Fix Toaster.exe Error on Windows 10/11?
In terms of Toaster exe application error or Toaster failed issue, many of you may have thought the way to block the process Toaster.exe. It is OK if you really want to uninstall the Dell Toaster.exe.
But apart from uninstalling Toaster, there are some other available and effective methods you can take to fix cannot find Toaster.exe trouble.
Solutions:
1: Disable Toaster.exe on Windows 10/11
2: End Toaster.exe Automatically
Solution 1: Disable Toaster.exe on Windows 10/11
Now that the Toaster.exe belongs to the SoftThinks Agent service, in order to remove the Toaster.exe process, it is suggestible that you manage to set the startup of SoftThinks service as disabled.
Probably, your Toaster.exe application error can be resolved once the service is disabled temporarily.
1. Press Windows + R to activate the Run box and then enter services.msc in the box. After that, click OK to move on.
2. In Services window, scroll down to find out the SoftThinks Agent service and then right click it to open its Properties.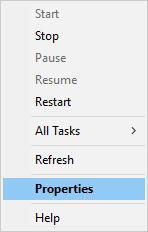 3. Then under the General tab, Stop this service under Service status and then locate the Startup type and choose to set it as Disabled.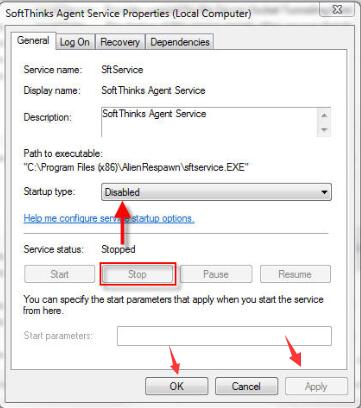 The moment you hit Apply and OK, the SoftThinks Agent service will be stopped. In this way, Toaster.exe would also be disabled as well on Windows 7 or Windows 10.
Now, as there is no Toaster.exe process is running on your PC, you can check if you will receive the error again relevant to Toaster, for instance, Tosater.exe not found.
Solution 2: Disable Toaster.exe Automatically
Some client may find that toaster.exe is unable to stop. You failed to end this service within the system. Perhaps a certain program is utilizing it for unknown reasons. On that occasion, you may need to turn to a powerful third-party tool to disable toaster.exe task automatically. That is to say, you may as well take advantage of Advanced SystemCare to stop toaster.exe from running.
Under some circumstances, it is also available to set low priority for it if you have no wish to disable it completely.
1. Download, install and run Advanced SystemCare.
2. Locate Toolbox and then hit Process Manager to let Advanced SystemCare install it directly.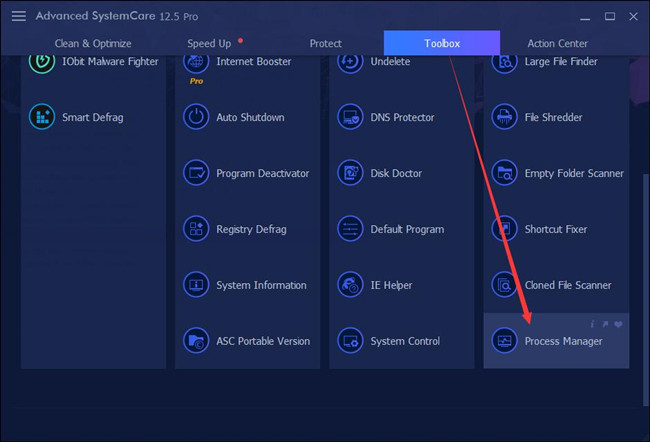 3. In IObit Process Manager, under Processes, find out toaster.exe and then right click it to End Process.
4. Or if it is necessary, choose to set Low Priority for this toaster.exe process.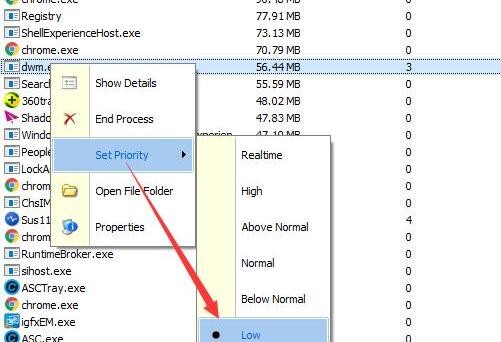 Anyway, this time you can find Advanced SystemCare has successfully disabled or set priority for the toaster.exe process. Even if you noticed toaster.exe high CPU or RAM usage, you can fix this error here.
Solution 3: Run System File Checker
It is said that Toaster is a kind of executable file on your PC, so there is much need for you to make sure the Toaster.exe file bears no corruption.
Under this circumstance, you would better take advantage of the System File Checker (SFC) to oversight the system files in Windows 10, especially Toaster.exe file.
1. Type in Command Prompt in the search box and then right click it to Run as administrator.
2. In Command Prompt, input sfc/scannow and then hit Enter to run SFC.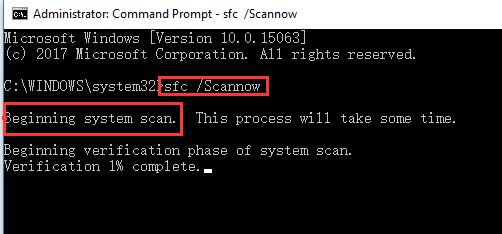 Then System File Checker will automatically search for the file corruption on your computer. If there is any error in Toaster.exe file, it will detect out and correct it for you.
Here for the security of your PC, besides the system files, you are still suggested to use Windows Defender embedded in Windows 10 to scan your PC for the problematic applications or programs.
To conclude, just as driver Toaster is a part of Dell Support Assistant, the Toaster.exe Windows process is useful on your PC. Therefore, you would better not remove Toaster.exe unless there is a problem with it, such as Toaster.exe not running or eating up much CPU Windows 10.
More Articles:
What is OpenAL and Should I Remove it?