8 Ways to Fix Bad Pool Caller on Windows 10/11
Contents:
What Causes the Bad Pool Caller?
7 Ways to Fix a Bad Pool Caller for Windows 10
Bad Pool Caller Overview
Users are distressed when their computer meets with BSOD on Windows 10 with the error Bad Pool Caller. If it is the first time that your PC goes into the blue screen of death, restart to see if it can back to work correctly. While if not, you need to use more concert methods to prevent your PC from crashing and freezing.
For those novices in the computer, you may lack some basic ideas regarding this BSOD bad pool caller on Windows 10. those novices in the computer, you may lack some basic ideas regarding this BSOD bad pool caller on Windows 10.
What is the Bad Pool Caller?
To be specific, a pool is built in Windows used to allocate memory for drivers. While the bad pool caller (bug check error code 0x000000C2) means that a processor thread had made a bad pool request. In other words, it is to say, Windows system find it cannot execute this process for the required resources are corrupted or unavailable on Windows 10.
In respect of the bad pool errors, besides this ad pool caller issue, sometimes, there is also a bad pool header challenging you.
What Causes the Bad Pool Caller?
Just like other BSOD issues, such as the clock Watchdog Timeout error, the bad pool caller on Windows 10 occurred due to driver issues, corrupted files, memory problems, and hardware disruption.
How to Fix a Bad Pool Caller for Windows 10?
Under that circumstance where you know about why this BSOD bad pool caller happens, you can set about to tackle it.
Solutions:
1: Enter Safe Mode if Necessary
2: Run Driver Verifier Manager
7: Uninstall Anti-malware Software
Solution 1: Enter Safe Mode if Necessary
You should pay attention that if your computer shuts down itself to prevent data or information loss, you must try to log in on again to check whether you are enabled to log on to Windows 10.
If you can enter Windows 10, just go ahead to fix the Bad pool caller issue.
If you fail to do so, navigate to safe mode at first before these solutions.
Solution 2: Run Driver Verifier Manager
Now that driver incompatibility is a potential cause of the Bad pool caller BSOD, it is wise for you to try to verify which drivers are outdated or corrupted so as to make your PC display the error 0xC2. Windows embedded-in device verifier manager can help you figure out the culprits.
1. Click Start and type in Verifier in the search box and hit Enter to open Driver Verifier Manager.
2. In Driver Verifier Manager, go to Create standard settings > Next > Automatically select unsigned drivers > Next.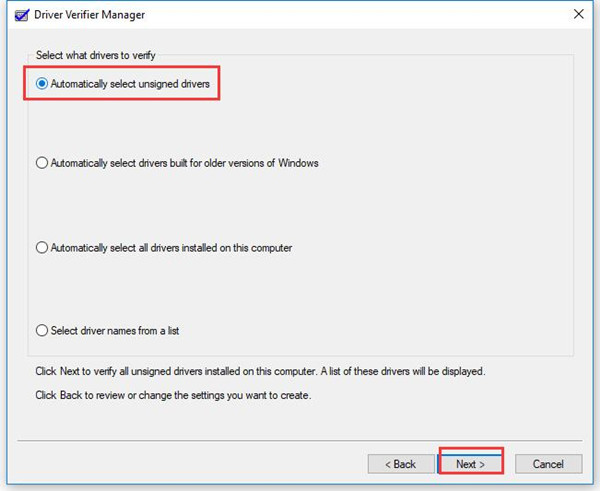 Then Windows will be loading driver information. And after a while, there are some unsigned drivers listed here.
3. Click Cancel. Then you can decide to update, uninstall or roll back the erroneous drivers on your own.
In this way, the inbox driver verifier tool will walk you through the outdated or corrupted device drivers. With the help of it, you can begin to update drivers to make them compatible with Windows 10 to see if it works for solving the bad pool caller issue for Windows 7, 8, 10.
Solution 3: Update Drivers
For most cases, the verifier manager would inform you that it is the graphics driver or sound card or chipset or network adapter driver that lead to your system to BSOD of bad pool caller error on Windows 10.
Update these drivers one by one in device manager
Go as the path:
Device Manager > Display adapters > the graphics driver > Update driver.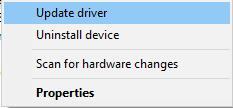 Then let Windows 10 search automatically online for updates.
If possible, you are able to update all these drivers, such as graphics drivers and video card drivers by way of device manager. Once it failed, make use of a tool — Driver Booster to download the updated drivers for you.
Driver Booster is a professional driver finder and downloader, which can find all the missing, outdated and faulty drivers in several seconds and provides the latest drivers.
1. Download, install and run Driver Booster on your computer.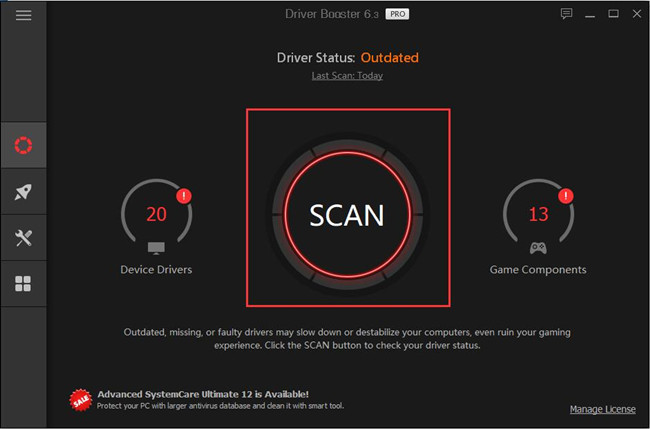 2. Click Scan > Update Now to update all drivers in one time.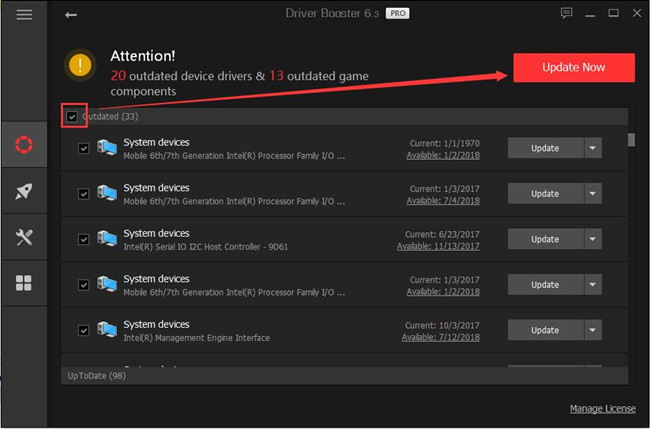 No matter you are using the inbox tool — device manager to update device drivers for Windows 10 or taking advantage of Driver Booster, your computer BSOD caused by bad pool caller may have vanished with the compatible drivers.
Solution 3: Use Memory Diagnostic Tool
As for the possibility that memory issues resulting in the stop code: bad pool caller error, why not utilize memory checking tool to investigate if there are any troubles with RAM on Windows 10.
1. Press Windows + S and then type in Windows Memory Diagnostic.
2. Right click the result to Run as administrator.
3. In Windows Memory Diagnostic window, choose Restart now and check for problems.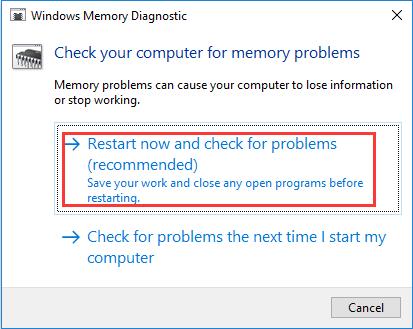 When you restart, you can know if there are some issues with your RAM memory. On the point you are scanning the memory and taking some measures, such as changing a new RAM module, the bad pool caller BSOD can also be fixed.
Related: How to Increase Virtual Memory on Windows
Solution 4: Run Windows Disk Check
To examine the condition of the hard disk drive, you should run the command prompt to execute CHKDSK, which is short for Check disk. This is a system tool verifying file system. Now initiate it to solve the bad pool caller BSOD issue.
1. Type in Command Prompt and right click the best-matched result to Run as administrator.
2. In Command Prompt, input CHKDSK C: /F /R and then hit Enter to execute this command.
3. Windows 10 would check if there are any corrupted files.
Nevertheless, this built-in checking tool can only figure out some basic system issues. As long as you find it cannot fix the processor problem completely, you are supposed to read on for further solutions.
Solution 5: Check the Hard Drive
Like the corrupted files which can give rise to BSOD bad pool caller problem, the faulty hard drive may also be one of the causes. Consequently, checking the hard drive error is necessary.
1. Double click This PC on your desktop to open it.
2. Right click the local Disk to enter it. Here open Local Disk(C:) Properties.
3. Under Tool tab, click Check.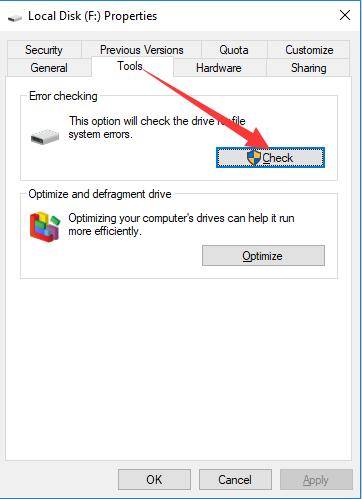 4. Choose Scan Drive.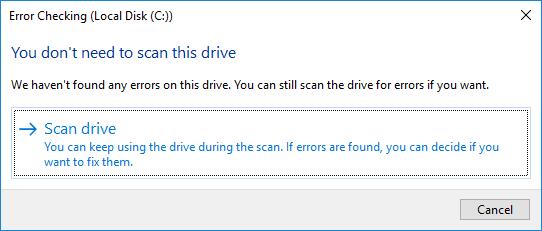 Here if your hard drive is good condition, you will receive this note from Windows 10 telling you that You don't need to scan this drive.
However, you can still click Scan drive to keep on scanning. This time you have excluded the hard drive issue caused bad pool caller error on Windows 10.
Solution 6: Uninstall Anti-malware Software
To completely fix the BSOD bad pool error, you might as well remove the third-party programs from your PC. If lucky, you can remove this problem by this method.
Go to Control Panel > Programs > Uninstall a program > Uninstall.
Without the interruption of some software, your computer can run more smoothly with not so much activities to process. If it is the case, BSOD caused by bad pool caller can be relieved.
Related: How to Uninstall and Disable Avast on Windows 10
Solution 7: Change System Settings
This is the last thing you are suggested to so, you are to bear in mind that every adjustment you make to the system would lead to disaster for Windows 10.
Refresh or Reset Windows System
This option is to remove the history ever since you upgraded to Windows 10.
Start > Settings > Update & Security > Recovery > Reset this PC > Get Start.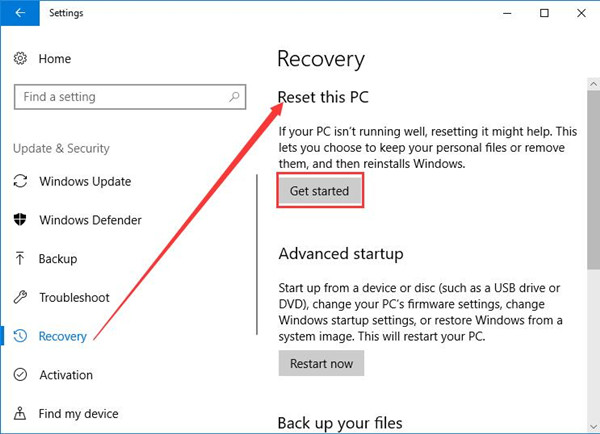 Then reboot your computer to check if you have successfully resolved this bad pool caller BSOD error.
Restore Windows System
As for the last resort, you can try to enter BIOS to restore your system to a point until the BSOD can be dismissed.
From driver incompatibility to system settings, this guideline concerning solving Bad Pool Caller error on Windows 10 introduced a considerable of solutions. Choose one suitable and fix this BSOD problem as soon as possible.
More Articles:
Fixed: Kernel Date Inpage Error BSOD Windows 11, 10, 8, 7
Solved: IRQL UNEXCEPTED VALUE BSOD Windows 11, 10, 8, 7
Tags :
BSOD