Fixed: Discord No Route Error
When you try to connect to a voice channel in the Discord server, this application just tells you that there is no route and you failed to get connected to the voice channel. For some of you, ICE Checking and RTC Connecting errors occur to Discord now and then. In some cases, you are always getting RTC connecting, no route error.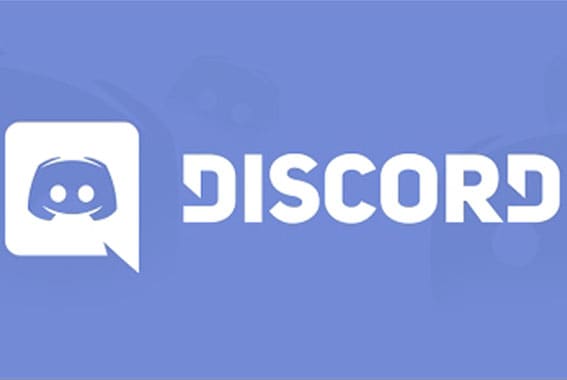 In either situation, no route when you try to join voice channel will bring about Discord connecting issue, which would disable Discord from working well.
Why is Discord Saying No Route?
As said before, this Discord RTC connecting no route error is one of the RTC Connecting and ICE Checking errors. In this way, any factors that are relevant to the network and access of Discord on PC will be potential culprits of Discord disconnecting problem.
For instance, IP address, network VPN, computer network settings, etc. will cause Discord not to join the voice channel. To be specific, if the IP address is mistakenly configured, Discord will prompt you of no route issue.
Now that this Discord connecting problem is complicated, it is suggestible that you try different methods to fix it efficiently.
How to Fix No Route in Discord?
According to the reasons behind this Discord RTC connecting error, you are now advised to take targeted methods to remove this issue from your PC.
Solutions:
Solution 1: Restart WIFI Modem
First and foremost, once you hit upon Discord no route error, you can manage to unplug the network cable and plug it in again after several minutes. Or you can just press down the WIFI modem and then re-launch it.
After you restart the WIFI modem, you can reconnect to Discord to see if your Discord can join the voice channel and work well. And under some circumstances, Discord RTC connecting error can be solved as well.
Solution 2: Adjust DNS Settings
DNS configurations will also affect the performance of Discord, therefore, in case of DNS misconfigurations, you would better check the conditions of the DNS on your PC. As per the reports of some users, adjusting the automatic DNS settings to a customized one will be useful for fixing no route in Discord.
1. Go to Start > Settings > Network & Internet.
2. Under WIFI, hit Change adapter options.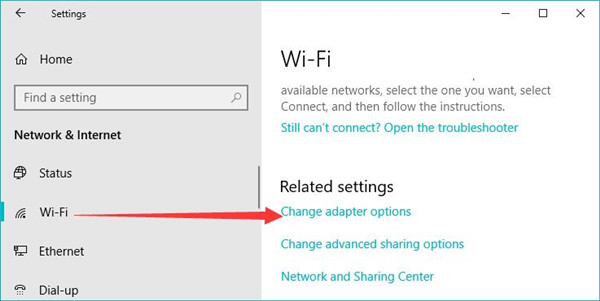 3. Then right click the connected WIFI to open its Properties.
4. Then double click Internet Protocol Version 4 (TCP/IPv4) to elevate its Properties.
5. In Properties, choose to Use the following DNS server addresses and make Preferred DNS server 8.8.8.8 and the Alternate DNS server 8.8.4.4.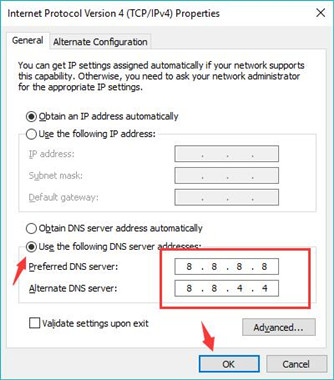 6. Click OK to save changes.
At this present, you are free to connect to Discord voice channel and check if Discord keeps connecting problem is removed from Windows 10, 8, 7. And reseting DNS can also helps to fix Discord won't open issue.
Solution 3: Try not to Use VPN
For some Discord users, when you travel to different countries, it is necessary for you to use a VPN so as to chat with your friends and families in Discord. In so doing, you will be able to employ Discord as you wish.
Usually, the VPN is only needed in countries or districts outside the country set for your network. That is to say, it is up to you not to use a VPN in the country of the network.
Related: How to Choose a Fast and Private Safe VPN
Solution 4: Uninstall the Antivirus Software
It is reported that some antivirus programs like Avast and AVG would prohibit Discord from accessing the connections, thus Discord no route comes up. So you would better try to get rid of the antivirus software you have downloaded outside the system. If you are using Avast, directly view here: how to uninstall Avast.
1. Open Control Panel.
2. In Control Panel, find out Programs > Uninstall a program. You can choose to View by Categories to find the category easily.
3. In Programs and Features, right click the antivirus software to Uninstall it.
4. Restart your PC to take effect.
Now, you can see Discord disconnecting, no route error will be fixed.
Solution 5: Disable Quality of Service in Discord
In Discord, Quality of Service High Packet Priority shows you that hints to your router that the Packets Discord are transmitting are high priority. And more importantly, Discord official says that Discord will misbehave when this option is enabled. For this part, you might as well disable this QOS in Discord.
1. Open the Discord application.
2. Hit the adjusting icon beside your Discord account.
3. Then on the left side in My account, under App settings, select Voice & Video.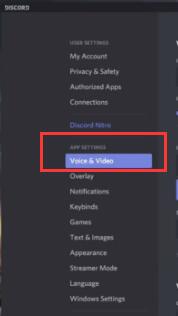 4. In the Voice Processing window, locate Quality of Service and then Disable this option. You need not uncheck this Enable Quality of Service option to disable it.

5. Restart Discord app to take effect.
This time without the interference of the Quality of Service option, no route error in Discord will be resolved successfully.
Solution 6: Change the Server Region
It is also a method to adjust the server region of the voice channel as Discord was disconnected from the voice channel. To some extent, it may be incompatible server region that causes Discord no route error.
You can open Discord and go to Server Settings > Server Region to change the server region.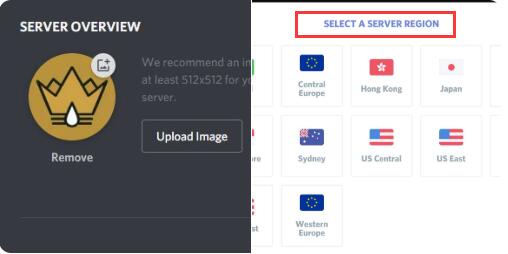 After the server region is changed, check if no route in Discord is removed.
In a word, if you hope to get rid of Discord RTC connecting, no route error effectively, it is worth a shot to try the solutions above to make sure the network connection on your PC and in Discord run well.
More Articles:
How to Stop Discord from Opening on Startup on Windows 10, 8, 7
Fixed: Discord Can't Hear Anyone
Tags :
discord