[11 Ways] Elden Ring White Screen Crash On Startup
Elden Ring has become one of the most popular video games. Although the game has set a new standard in the gaming industry, several recent crashes and white screen issues have caused dissatisfaction among the majority of players.
Do you know how to fix Elden Ring white screen crash? With this guide, you can find a workable solution.
Here we will discuss how to fix white screen crash issue on Elden Ring. You can use the 11 solutions provided in this article to find the one that suits you best.
# What Causes Elden Ring White Screen Crash Problem?
Before trying the possible solutions, we want you to know some common factors that can cause Elden Ring to crash on your system.
GPU overclocking: GPU overclocking can be one of the main reasons as it can cause issues if you set the overclocking settings incorrectly.
Corrupted or outdated graphics drivers: Often, corrupted and outdated graphics drivers cannot run graphics-intensive games like Elden Ring, causing the game to crash.
Outdated Windows: Your Windows may not be compatible with the latest version of Elden Ring, as the latest games and applications require the latest Windows version to run smoothly.
Third-party antivirus software: Certain third-party or antivirus applications may also cause conflicts and cause Elden Ring to crash with a white screen on startup.
Corrupted game files: It is possible that your game files are corrupted and this can also cause the white screen issue.
Outdated game version: If you are running an outdated game or if you have not installed the latest version, you may experience white screen issues.
Solution 1: Reboot the Game and PC
If a temporary glitch or error occurs in the game, the best way to get rid of Elden Ring white screen crash is to restart the game.
If restarting the game isn't enough, you can restart your PC, as sometimes temporary system glitches can cause such issues as well. Often, restarting the game or device can resolve many temporary glitches.
If the problem persists, you should move on to the next solution.
Solution 2: Disable CPU or GPU Overclocking
Do not enable CPU/GPU overclocking on your PC if your game crashes or stutters frequently. While overclocking your CPU/GPU can improve gaming performance, sometimes it can also cause compatibility issues.
Therefore, disabling overclocking makes it easier for you to troubleshoot Elden Ring crashes.
Solution 3: Set High Performance for Elden Ring
Users claim that the high-performance eliminates the possibility of a white-screen crash on startup. By default, the graphics performance of computer applications is determined by Windows.
But you can manually change the settings to improve application performance.
To do this, follow the steps below.
Step 1: Open the Settings menu by pressing Windows + I.
Step 2: Click on this System option.
Step 3: Now, go to Display > Graphics settings.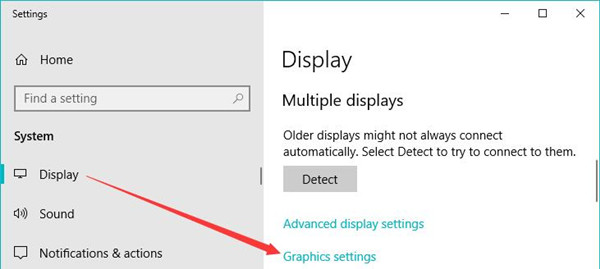 Step 4: Click Browse to open File Explorer and find the game location on your PC.
Step 5: Select the .exe file of the game and click Add.
Step 6: Click on Options.
Step 7: From the context menu, choose High Performance.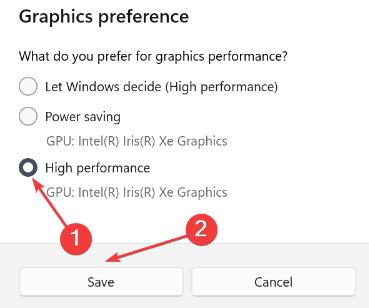 Step 8: Click on Save.
Solution 4: Close Unnecessary Background Running Tasks
Elden Ring is a graphics-oriented game. This triggers Elden Ring white screen crash when there are unnecessary processes running in the background and may thus interfere with the smooth running of the game.
Therefore, you should close all unnecessary processes running in the background.
Proceed as follows:
Step 1: Press Ctrl + Shift + Esc keys to open up the Task Manager.
Step 2: Now, click on the Processes tab.
Step 3: Right-click the unnecessary apps running in the background one by one and choose End task to close them completely.
Step 4: Restart Elden Ring game and check whether the white screen crash problem is resolved or not.
More Articles: How to Set CPU Priority to Prefer Foreground Applications
Solution 5: Verify Integrity of Game Files
Corrupted or missing game files are possible factors causing Elden Ring white screen crashes. Thankfully, you can work around this by verifying the integrity of the game files on Steam, as it will replace corrupted files.
Here's how it's done.
Step 1: Open Steam on your system and tap on the Library option from the top section of the window.
Step 2: Locate and right-click on Elden Ring.
Step 3: From the context menu, choose the Properties option.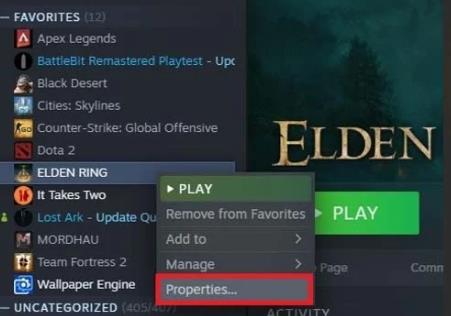 Step 4: In the following window, click on the Local Files tab.
Step 5: Choose the Verify integrity of game files option.

Solution 6: Deleting Files from Temporary Folder
Sometimes, game crashes and white screen issues can be due to corrupted temporary files. Temporary files are some data that Windows stores in the temporary folder after performing various tasks.
So deleting the temporary files might help with this issue. This solution works for most players.
Follow the steps below to clear temporary files:
Step 1: Open Run Program by pressing Win + R and type %temp% and click OK.
Step 2: From the list, open the %temp% folder.
Step 3: Press CTRL + A to select everything from the Temporary folder and press the Delete key to remove all the files from the folder.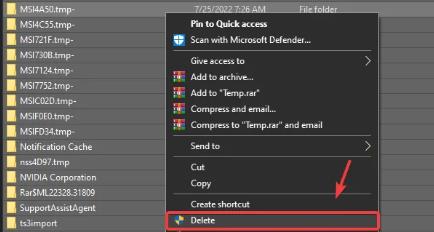 Solution 7: Update GPU Drivers
Outdated graphics drivers can be another significant cause of Elden Ring white screen issues. Therefore, you should update your graphics driver to the latest version. This not only fixes potential issues, but also improves game performance. Updating and installing drivers manually will take a lot of time. However, you can quickly update outdated drivers with the help of Driver Booster.
Driver Booster can quickly scan, download and install device drivers for you in the easiest way. Its driver and game component database has been greatly expanded from the previous 1 million to the current 4.5 million, ensuring that almost all outdated drivers and game components can be updated for all users. Even without the internet. Driver Booster can install missing drivers for you offline.
Driver Booster provides free built-in tools to deal with some common Windows problems, such as sound, graphics, and Wi-Fi connection issues, and speed up browsing and downloading for smoother system performance. The accuracy and security of driver updates are also guaranteed because the drivers it provides pass the Microsoft WHQL test and strictly abide by IObit Review Rules.
Step 1: Download, install and run Driver Booster on your Windows 11/10.
Step 2: Scan for PC.
After downloading and installing Driver Booster, you just need to click the Scan button on the interface. Driver Booster automatically scans and identifies outdated, missing and faulty drivers.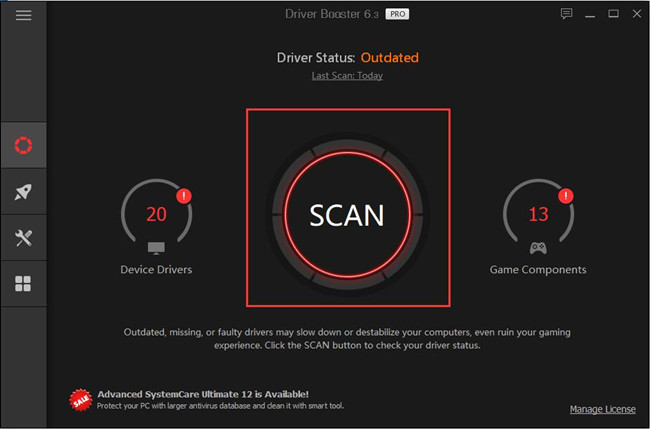 After scanning, it provides you with a detailed report of which drivers are up to date and which ones need updating.
Step 3: Update.
You can update all these outdated drivers at once by clicking the "Update Now" button, or you can manually select the outdated graphics driver and update it by clicking the Update button individually.
Solution 8: Reinstall the Microsoft Visual C++
Users reported that reinstalling the Microsoft Visual C++ on their PC completely fixed several game issues or errors. You can try this and see if it works for you. Below are the steps to follow to get the job done.
Step 1: Press the Windows key to open the Start menu.
Step 2: In the search bar, type Apps and features and press the Enter key.
Step 3: Right-click on the installed Microsoft C++ and chose the Uninstall option.
Step 4: Follow the on-screen instructions to complete the process.
Step 5: Visit the official Microsoft website and download the latest Microsoft Visual C++ program.
Solution 9: Turn off In-Game Overlay
Some overlays may cause your game to crash or white screen. So, you can try to fix Elden Ring white screen crash by disabling Discord and Steam overlays.
Here are the steps you can follow to disable the Steam overlay:
Step 1: Open Steam > Go to Library.
Step 2: Right-click Elden Ring and select Properties.
Step 3: Select the General tab on the left.
Step 4: Uncheck the "Enable The Steam Overlay while in-game" box.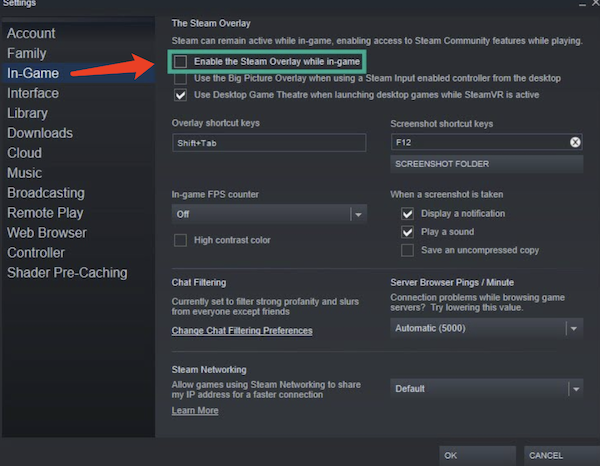 Here are the steps you can follow to disable the Discord overlay:
Step 1: Open the Discord app and click on the Gear icon present at the bottom of the screen.

Step 2: Click on the Game Overlay option present under activity settings.
Step 3: Disable the feature present next to Enable in-game overlay.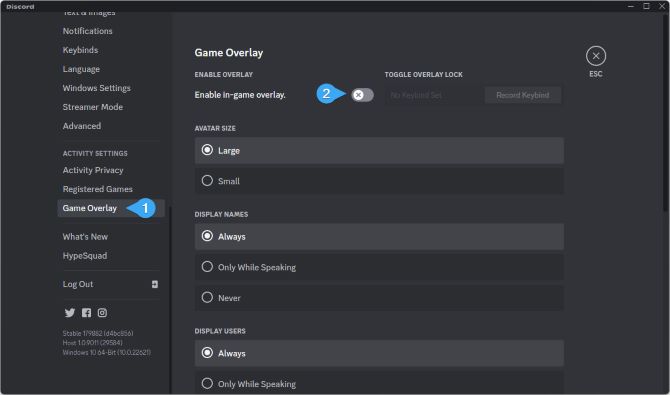 Solution 10: Update Elden Ring
If none of the above solutions have fixed your Elden Ring white screen crash, the last thing you can check is to see if there are any available updates for the game. Sometimes the game files themselves are the culprit.
To fix this, make sure to check for updates and install the latest patch by following these steps:
Step 1: Open Steam and then go to LIBRARY.
Step 2: Right-click Elden Ring and select Properties.
Step 3: Go to UPDATES and select Always keep this game updated under the Automatic Updates section.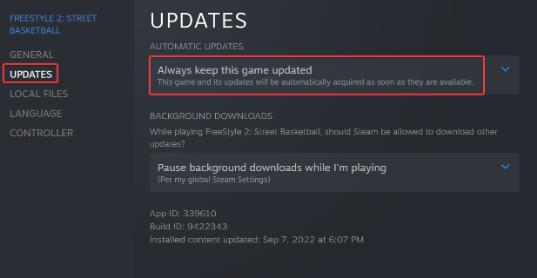 If there is any available update, Steam will download it automatically.
Step 4: Once you complete the update, restart the game to check if the issue has been solved.
Solution 11: Update Windows OS
Some new games may not play properly on outdated operating systems. An outdated operating system can present several compatibility issues with newer software.
Therefore, you should download the latest Windows OS version.
Step 1: Press the Windows + I shortcut key to open the Settings menu.
Step 2: Click on the Windows Update option present on the left panel of the screen.
Step 3: In the following window, tap on the Check for Updates option.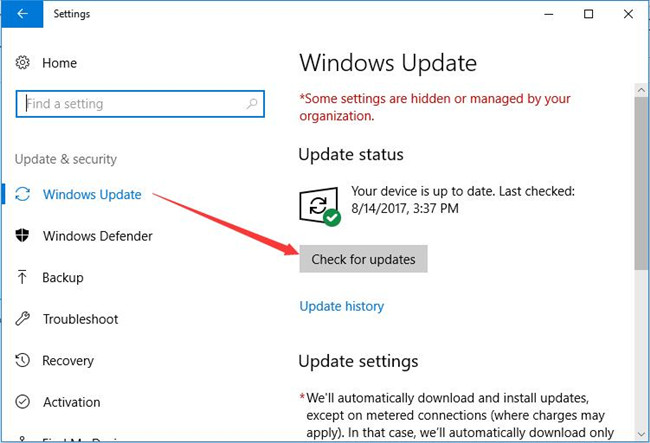 Step 4: Once done, restart your computer. After that, launch the game and check if it fixes the white screen crash issue.
Conclusion:
That's all you need to know about the Elden Ring white screen error in Windows 10 and 11. These 11 ways mentioned above are all feasible, and you can find out how to fix this issue effectively.
Related Articles:
[12 Ways] Elden Ring Stuttering Issues on Windows PC
Elden Ring System Requirements (2023 Update)
Tags :
startup