How to Download Playlists from YouTube
In times when you need to download playlists from YouTube, fetching them one by one can be time-consuming, to say the least. Here's a quick guide on how SnapDownloader makes it easy for you to download videos in bulk not just from YouTube, but several other media platforms.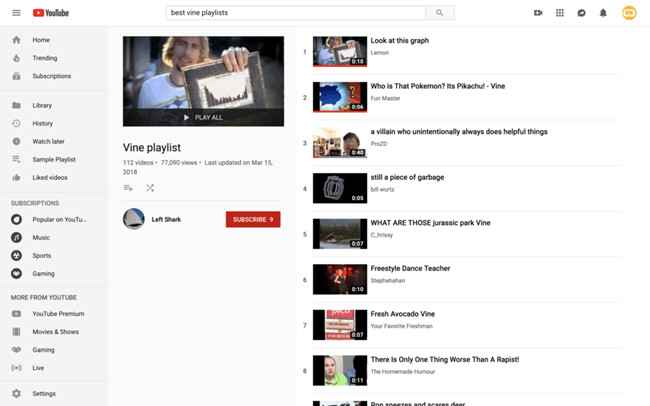 Watching videos is almost synonymous with YouTube – the Google-owned video-sharing platform that has been around for longer than most of its users have.
A massive library of content that is supported by its users itself, YouTube is home to entertainment, cartoons, spiritual content, gaming videos, guides, political debates, and millions of funny cat videos too!
However, one space where YouTube has been phenomenal in the music industry, which has benefited greatly from the open-source and publicly opinionated nature of the video-sharing platform.
Related: How to Download 4K Video on Youtube
Why SnapDownloader Fares Better Than Most
YouTube has created an entire platform for the purpose of attracting users who use it specifically for audio entertainment, but there are reasons you'd rather skip it and go for a YouTube MP3 downloader such as SnapDownloader instead.
Not limited to mobile
The very first reason why you would want to go for a third-party YouTube MP3 downloader service such as SnapDownloader is that it is limitless. Unlike other services that restrict you to audio entertainment, that too on the mobile phone alone, SnapDownloader is a Windows and macOS app that lets you fetch the audio MP3, as well as video MP4 files.
More than just YouTube
The native YouTube app may bring you the convenience of being able to listen to millions of soundtracks offline and with your screen off, but SnapDownloader does you one better.
The service not only brings support for videos from YouTube, but goes above and beyond in allowing users to download and enjoy content from platforms such as Metacafe, Vimeo, Dailymotion, and several others.
That's not it, you even get support to download video content and convert it to audio MP3 from social media platforms such as Instagram, Facebook, and others.
How to Download Playlists using SnapDownloader
Now that you've realized how SnapDownloader is better equipped to support your needs for downloadable YouTube videos, here's a quick guide to do it.
The bulk download feature baked into the service is what allows you to fetch not just a couple, but up to 15 videos from YouTube and hundreds of other media sharing platforms with just a click.
Step 1: Download and install SnapDownloader. The software is compatible with both Windows and macOS.
Step 2: Go to YouTube and find the playlist that you wish to download, then copy its link from your browser's address bar.
Step 3: Launch SnapDownloader and paste the playlist's link into the search bar. The app will begin searching for the playlist.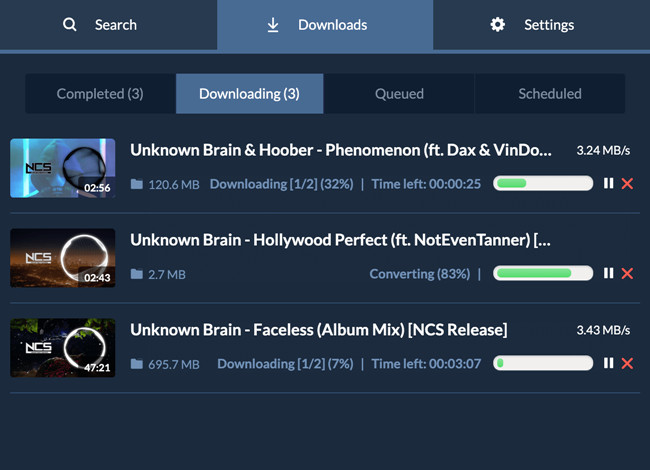 Step 4: Within a few seconds, you'll view a list of all the available videos in the playlist. You can either select each video by clicking the checkbox next to them or if you wish to download all the videos, you can click the "Select All" checkbox.
Step 5: Select the output format and video quality that you wish to save the videos in, then press the Download button.
SnapDownloader will now begin to download the selected videos from the playlist to your computer. The best thing about this YouTube downloader is that it is capable of downloading multiple videos at once, thereby saving your time.
YouTube has not only helped Grammy-winning musicians and singers reach a larger audience and enjoy some of that sweet advertisement money but has also landed million-dollar contracts to independent artists from around the world.
More than 90% of the most popular content on YouTube comes from the music section, so it should not come as a surprise that users are always looking to download playlists for offline listening, and SnapDownloader trumps them all.
More Articles:
How to Fix Youtube Lags on Windows 10
Tags :
youtube